Hexlord Raal: As much as I hate to admit it, we need to find out if it was just Yazma that betrayed us, or if she convinced her whole priesthood to do so.
Shadra be the goddess of spies and venom, and there was a priest who I used often as an informant: Mali.
See if you can find Mali and figure out if Shadra gone more evil than usual. Yazma and a Blood God be one thing, but if they got the spider loa on their side then we truly be in trouble.
QUEST OBJECTIVES
Find Acolyte Mali.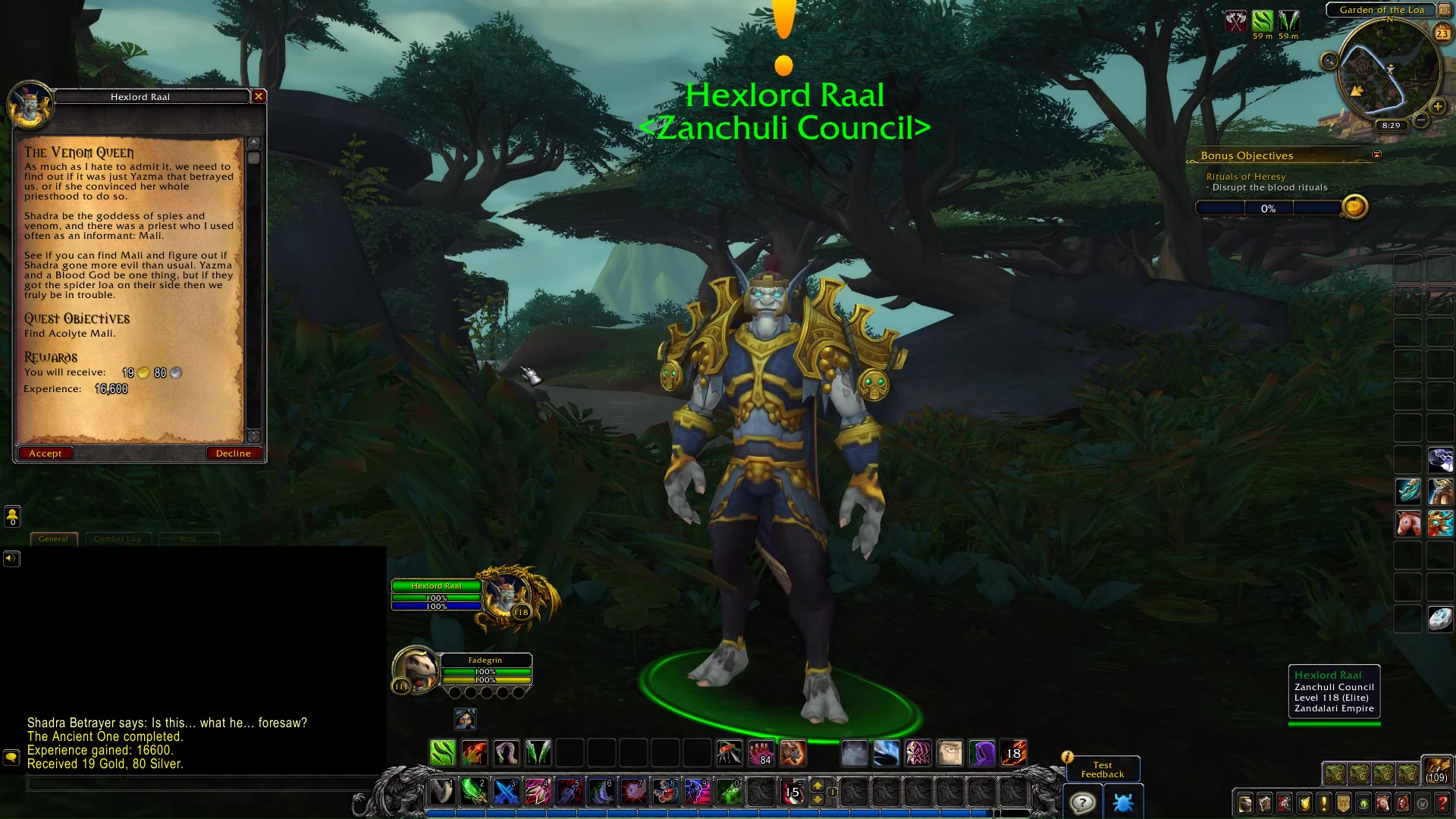 PROGRESS
TIP: Kill the four Shadra Betrayer to free Acolyte Mali.
Shadra Betrayer: I will teach you not to mess with de loa!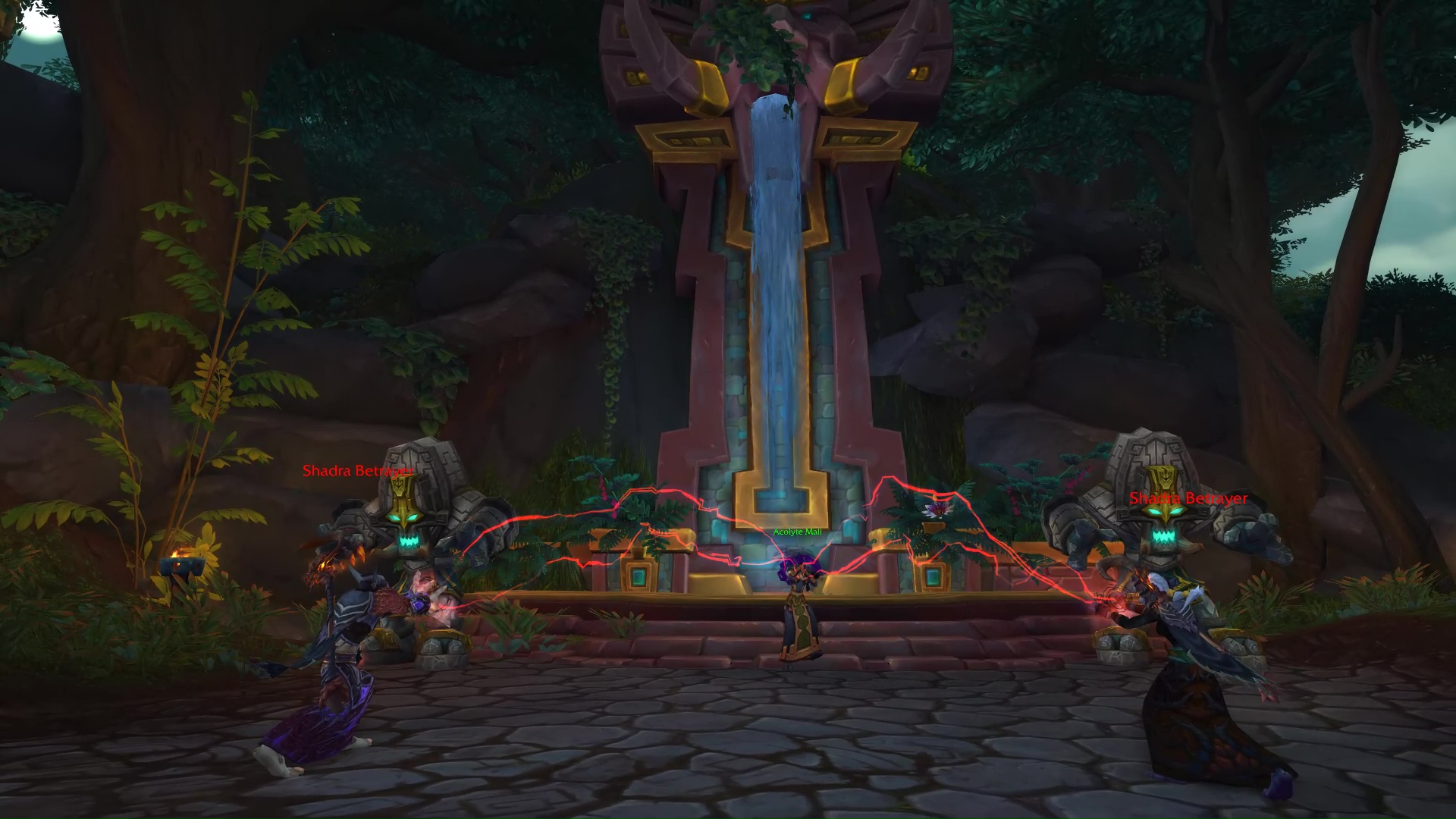 COMPLETION
Acolyte Mali: Make no mistake, (class). I will see that witch Yazma bleed for her betrayal. She has turned to heresy, turning her back on the ways of Shadra. Such treachery deserves pain the likes of which no mortal mind can comprehend.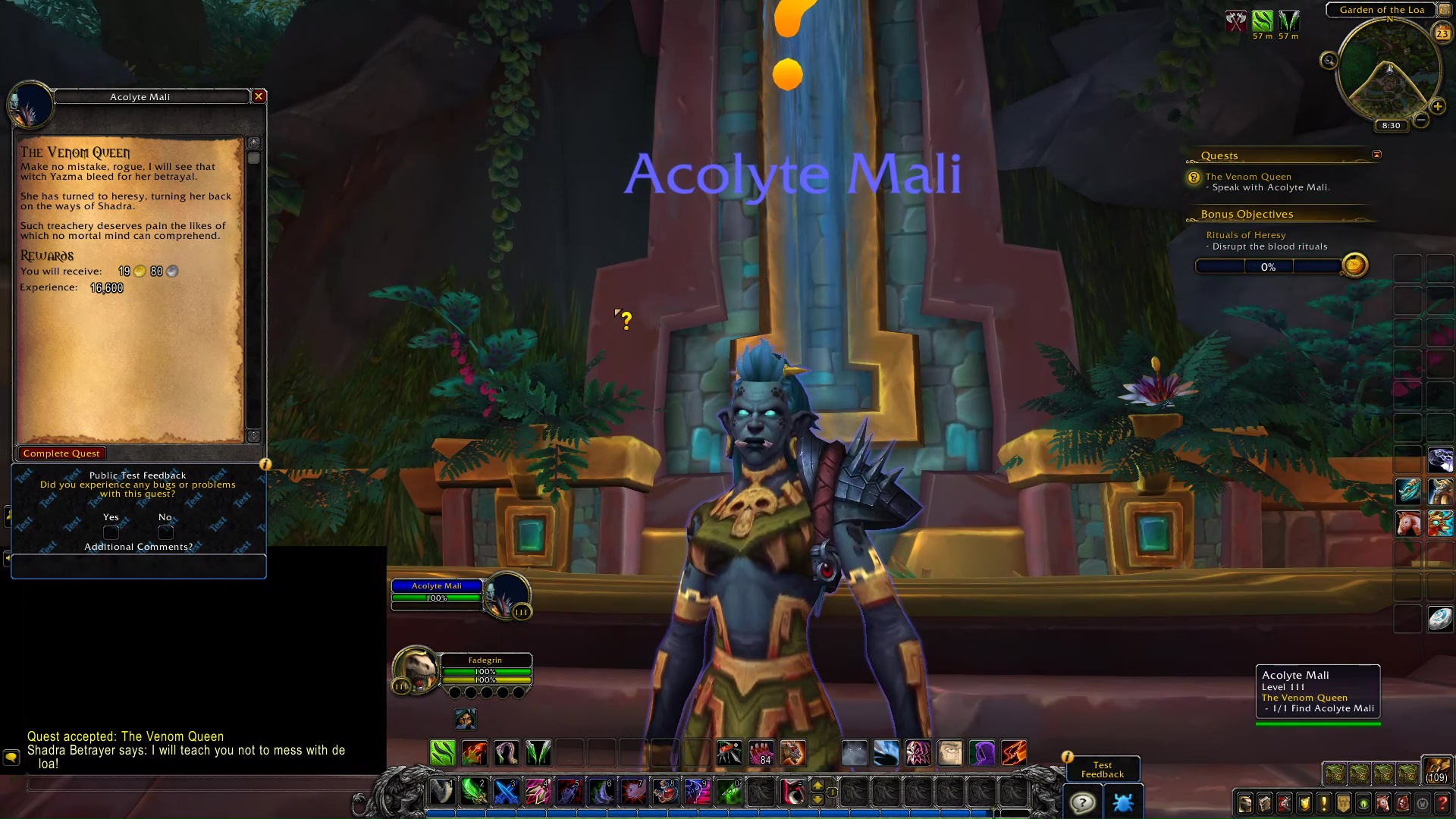 The Venom Queen