Kaza'jin the Wavebinder: Warlord Kao commands the mogu from this warship. It is time to put an end to this incursion. I should be able to hold off any stragglers that may come to Kao's aid, but I can only maintain this barrier for so long. Be careful. Kao was one of the Thunder King's top generals. He will not fall without a fight.
QUEST OBJECTIVES
Kill Warlord Kao.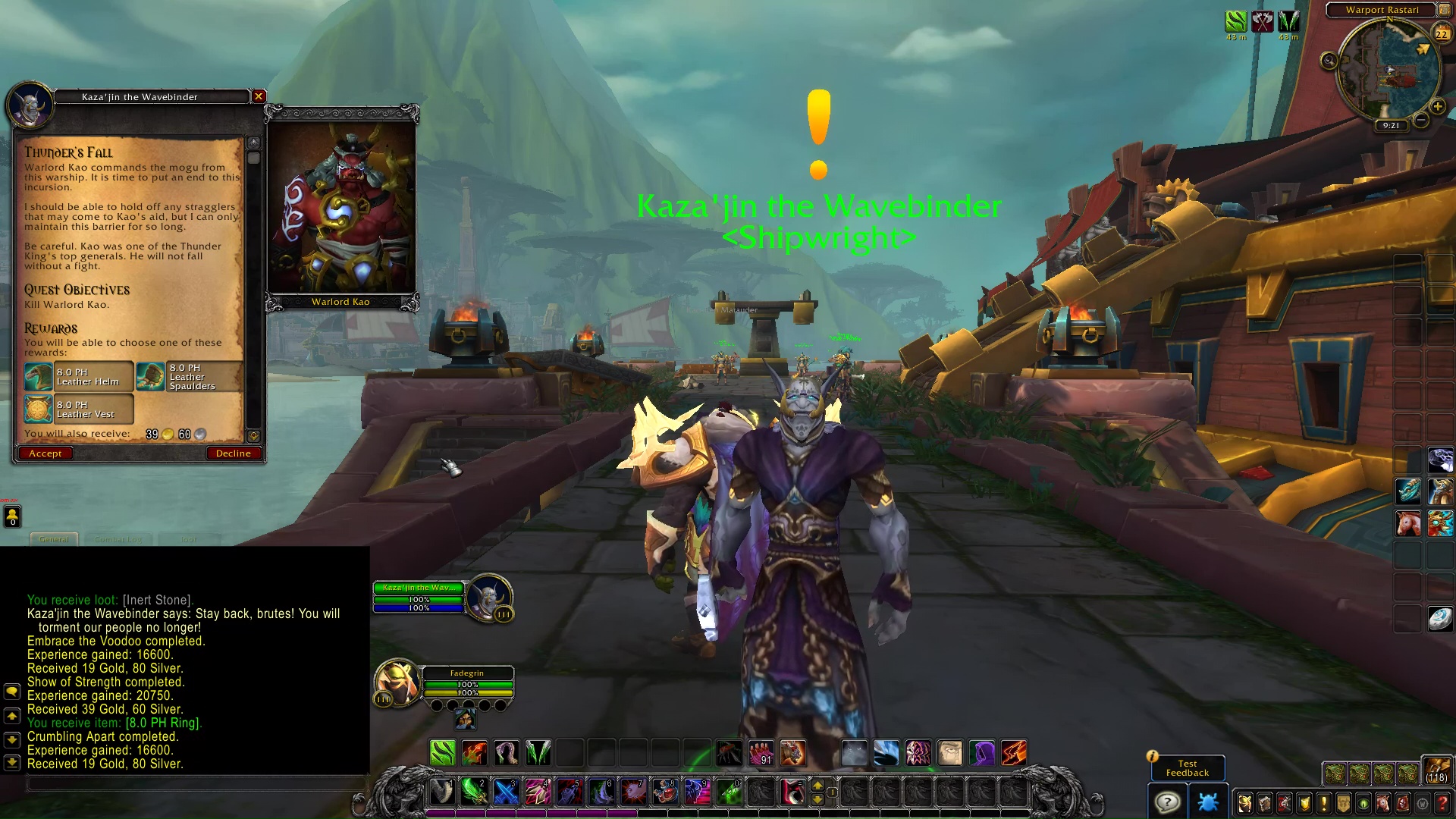 PROGRESS
Zolani: We stand with ya, (Name). For King Rastakhan!
TIP: Go up the ramp to board the Zandalari boat. When you engage Warlord Kao, both Zolani and Habutu join the fight to assist you. This encounter is a raid practice so to speak. He summons two tornados. If you are caught, it launches you skyward 10 yards. Additionally, he channels Call Thunder for 5 seconds in a very large circle area. Run away toward the stairs. There is a third ability going on simultaneously. In a random location, a blue whirlpool is marked on the ground. Shortly after, lightning strikes the spot.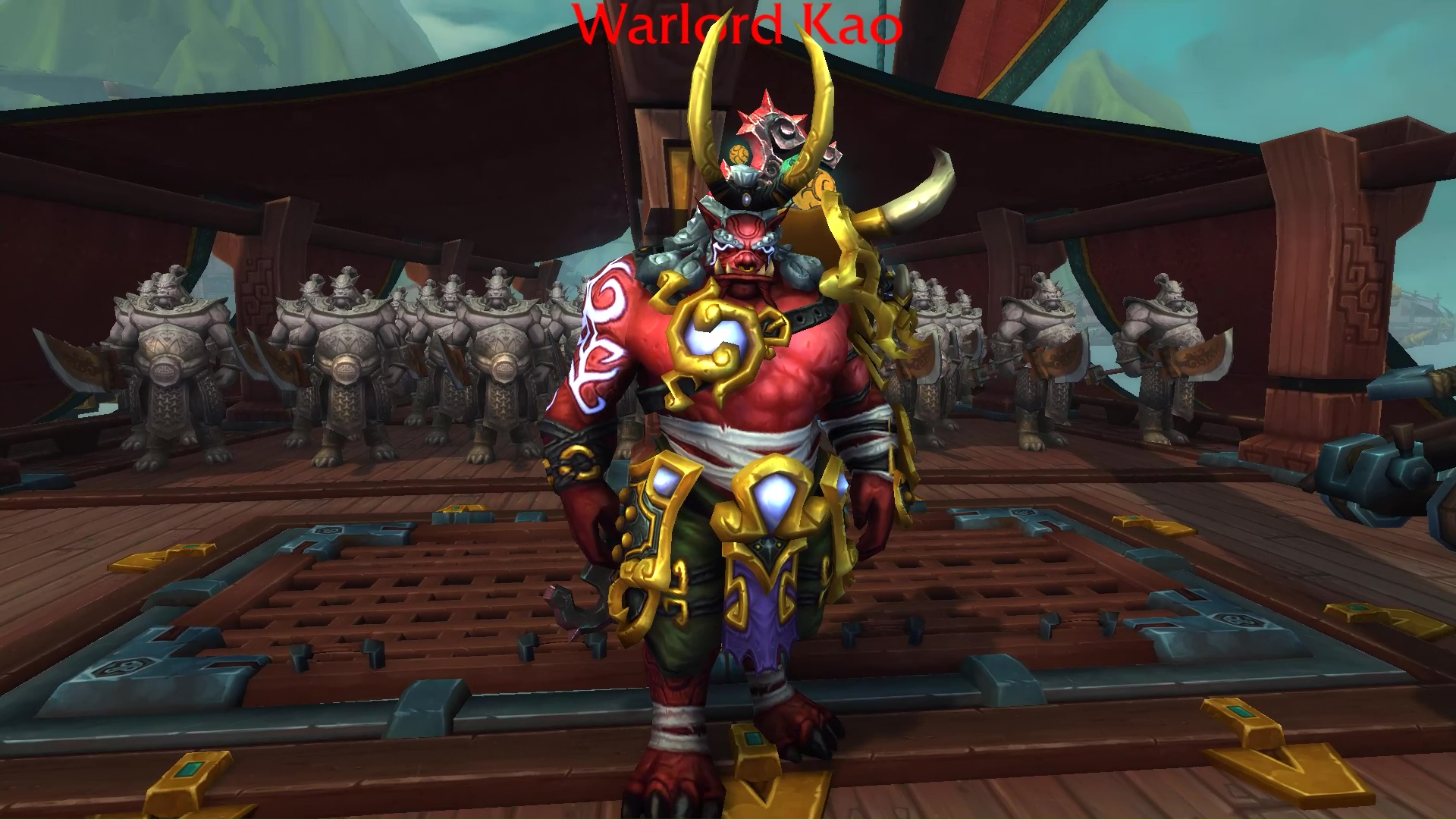 TIP: Inside the boat, go upstairs to the top. There is a hidden Warlord's Cache.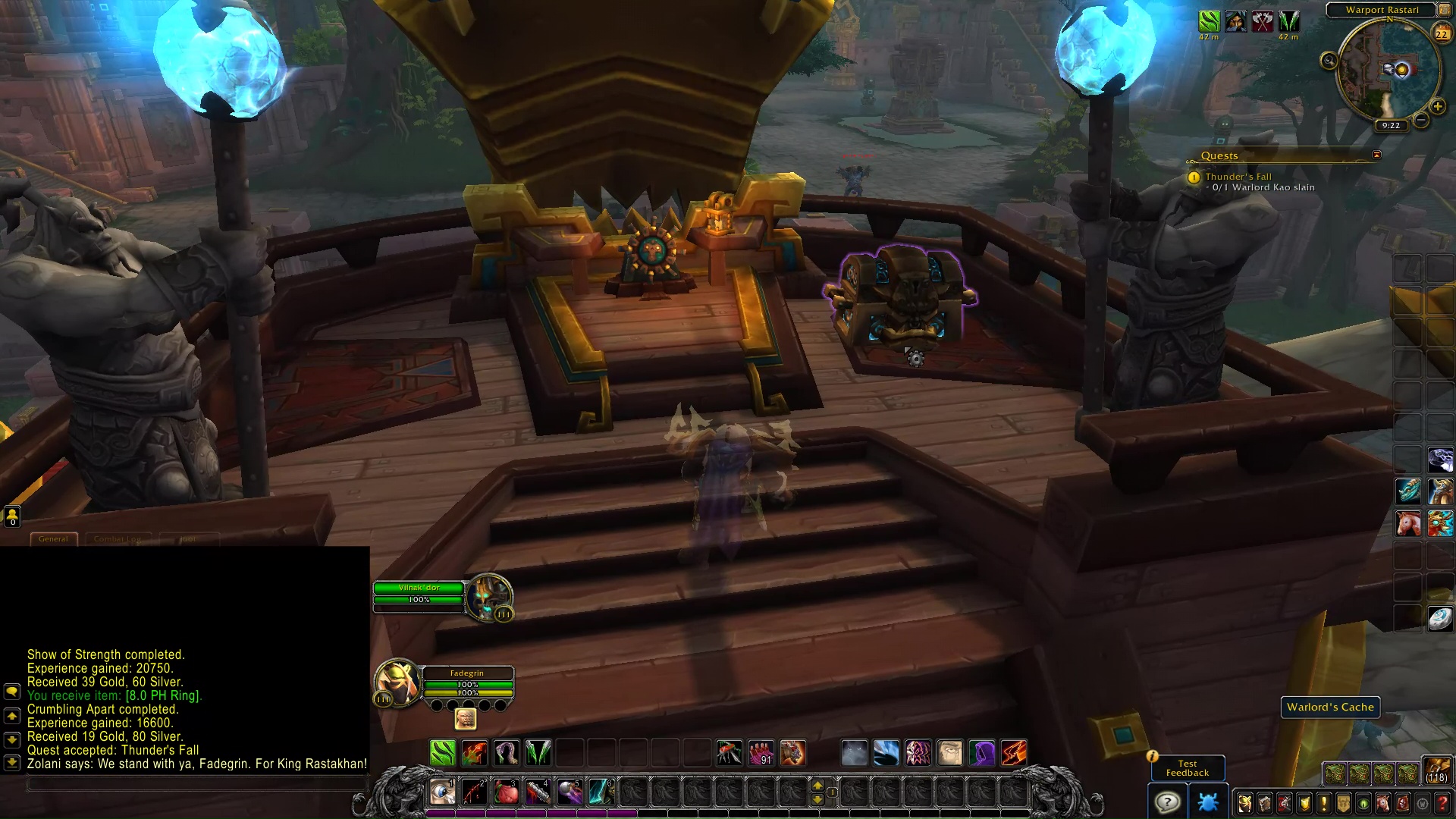 Below you can see the two tornados, and the massive AOE range of Call Thunder. The second-and-third images shows the blue whirpool that marks the spot where lighting will strike.
Vilnak'dor: Dispose of dem. Our work is nearly complete!
Warlord Kao: Hmph. I had hoped for a greater challenge.
Habutu: Taz'dingo! For King Rastakhan!
Warlord Kao: Zuldazar is ours by birthright. Surrender and I may grant you a merciful death.
Zolani: We be Zandalari! We never surrender!
Habutu: Look around, Kao. You've already lost! Lay down your arms!
Warlord Kao: I am the thunder's might. The terror of the steppes. I cannot lose!
Warlord Kao: Zul promised a new empire, and we WILL have it!
Habutu: I knew dat scoundrel couldn't be trusted! He will pay for dis!
COMPLETION
Kaza'jin the Wavebinder: The king is in danger!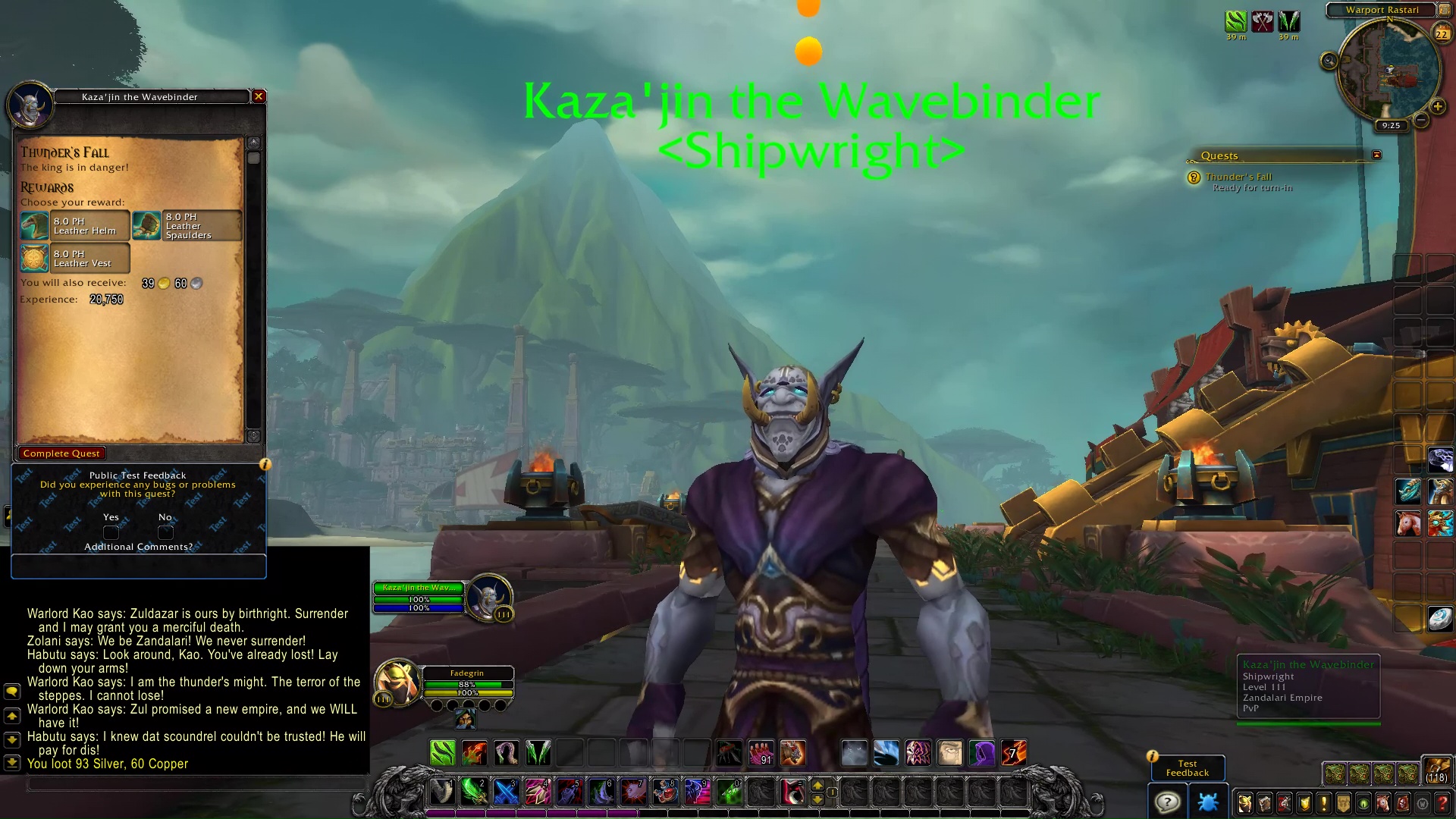 Thunder's Fall