Bladeguard Sonji: They popped outta deh ground, destroyed deh whole village. Dol'watha is gone. We must send dem back to deh sands!
Bladeguard Sonji: As if snake-men with swords not be bad enough, dey brought a powerful skycaller along.
I hear skycallers can tempt great storms into being. Dey tah blame foh deh spires and lightning flying everywhere.
Der be one who wear a biggah feather dan most, likely deh leader. Calls himself Soltok or somethin' equally hisseh.
Don't care. Kill him.
QUEST OBJECTIVES
Slay Skycaller Soltok.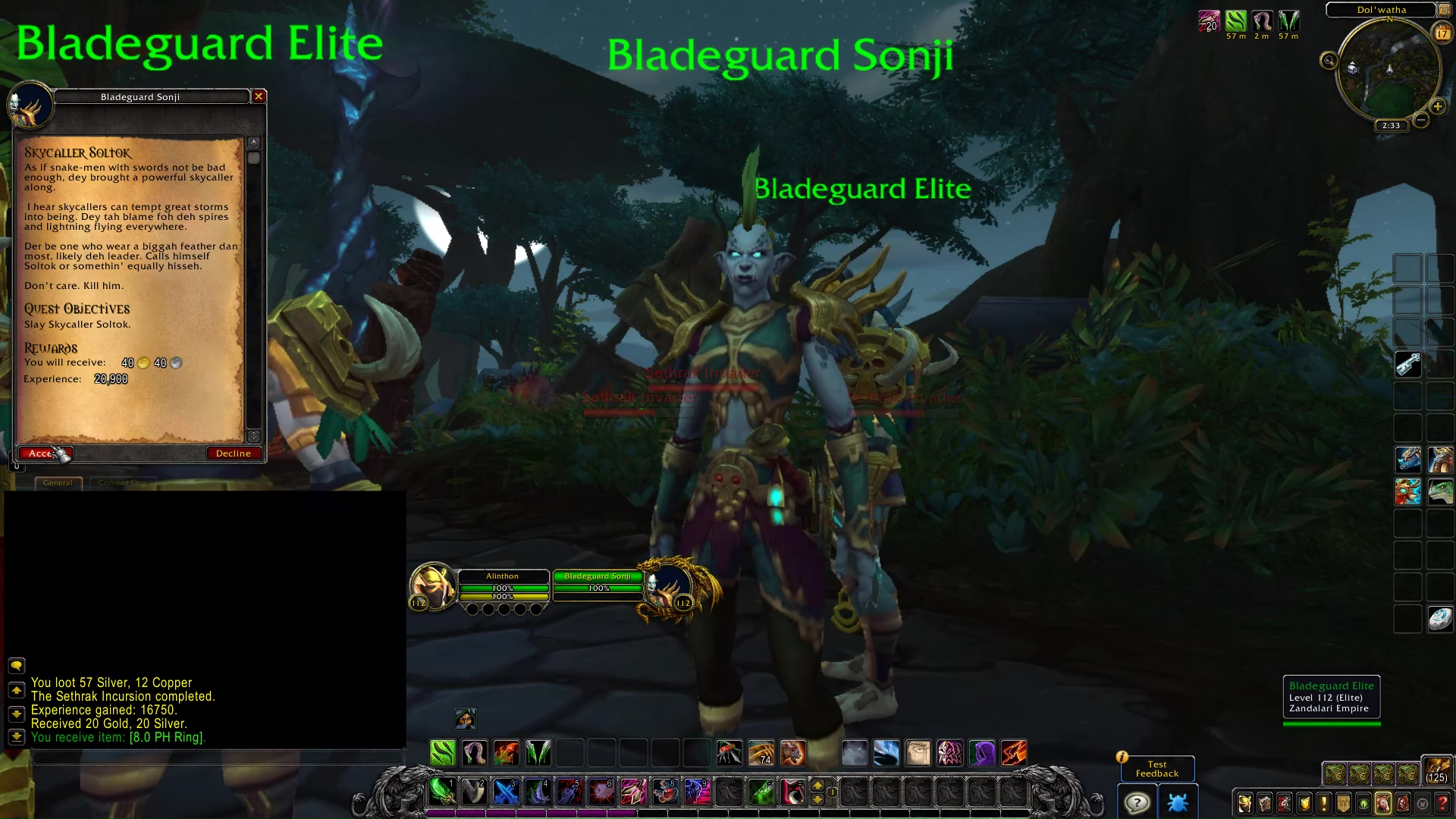 PROGRESS
Sethrak Invader: Let your death be a lesson to the others!
Skycaller Soltok: My sands will scour your bones clean!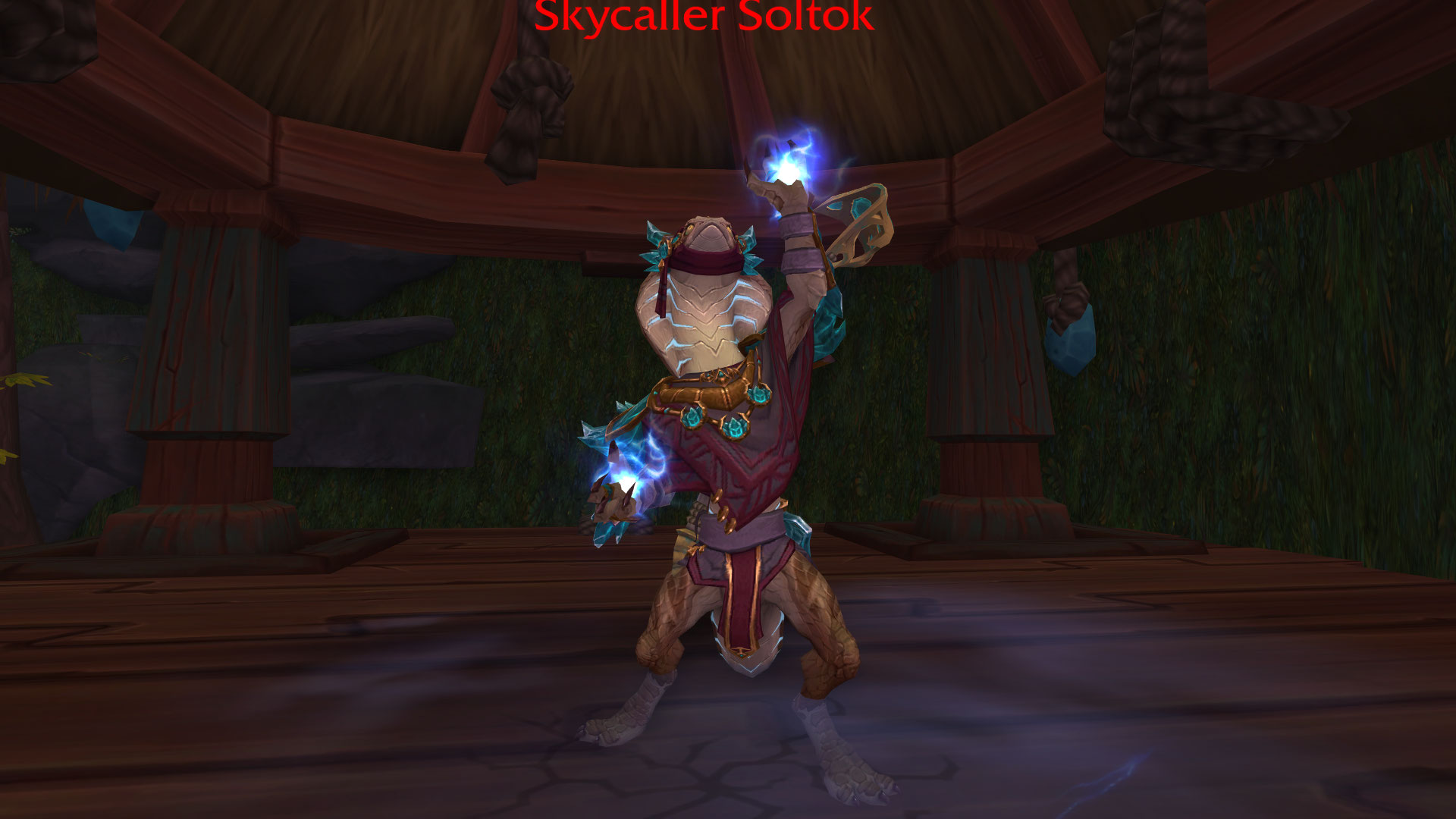 COMPLETION
Bladeguard Sonji: Good, very good…
Skycaller Soltok