Shrine of Gral: Those witches dare! In my temple? Siavass is stretching past the realm of that which she can comprehend. There is a darkness seeking them, and they call to it! Her kind will become no more than a hollow tool to those who may answer. I feel it moving beneath us, around us. I feel it like a tremor through my being. There is a pressure there, it has a weight greater than that of the deepest ocean. We must stop them. They are not welcome here!
QUEST OBJECTIVES
Slay Summoner Siavass and the Whispering Horror.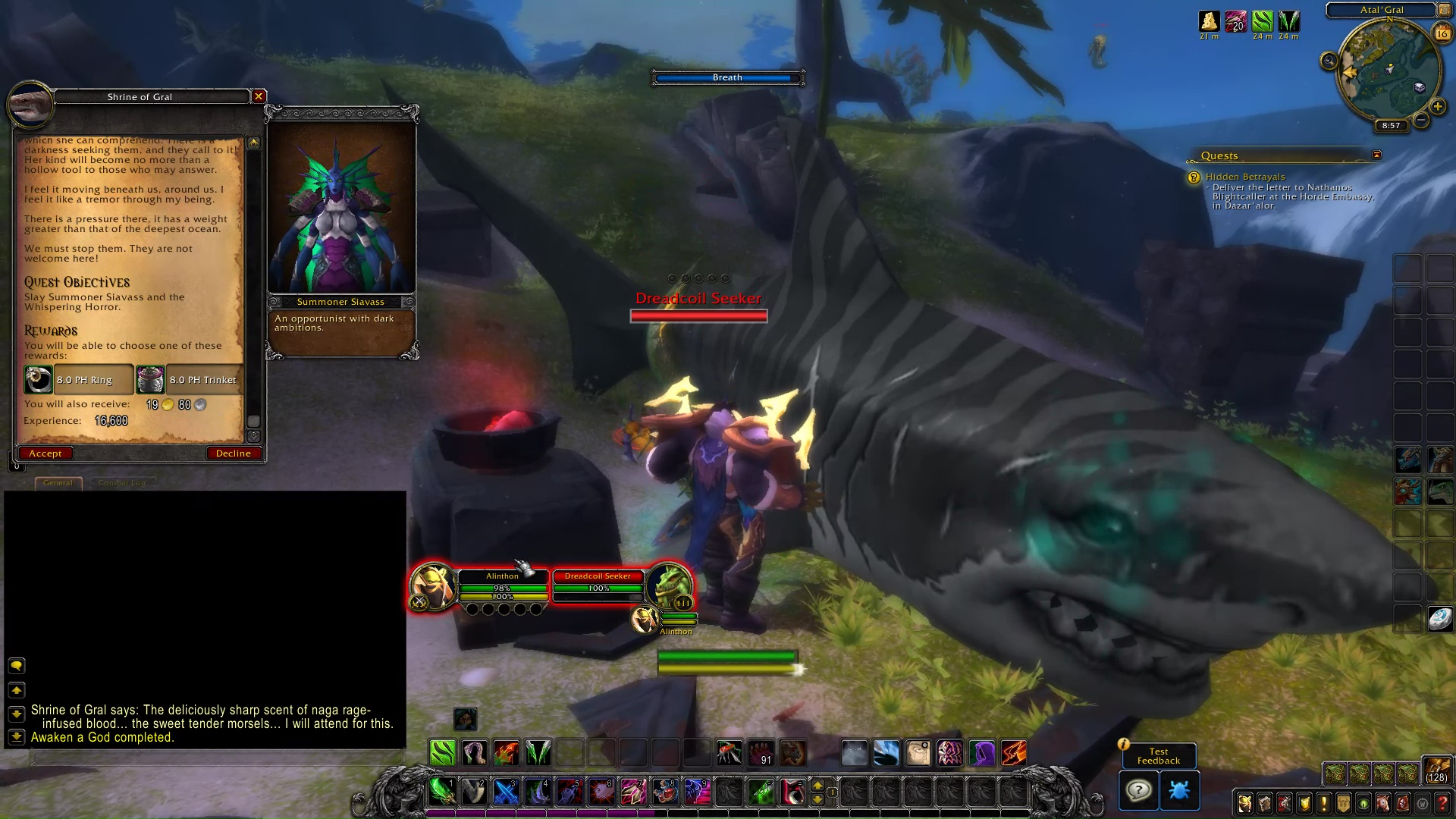 PROGRESS
Shrine of Gral: To the south you will find what remains of my temple. I will find you there and we will teach these naga about the fury of a shark loa!
Shrine of Gral: There is such… power… here…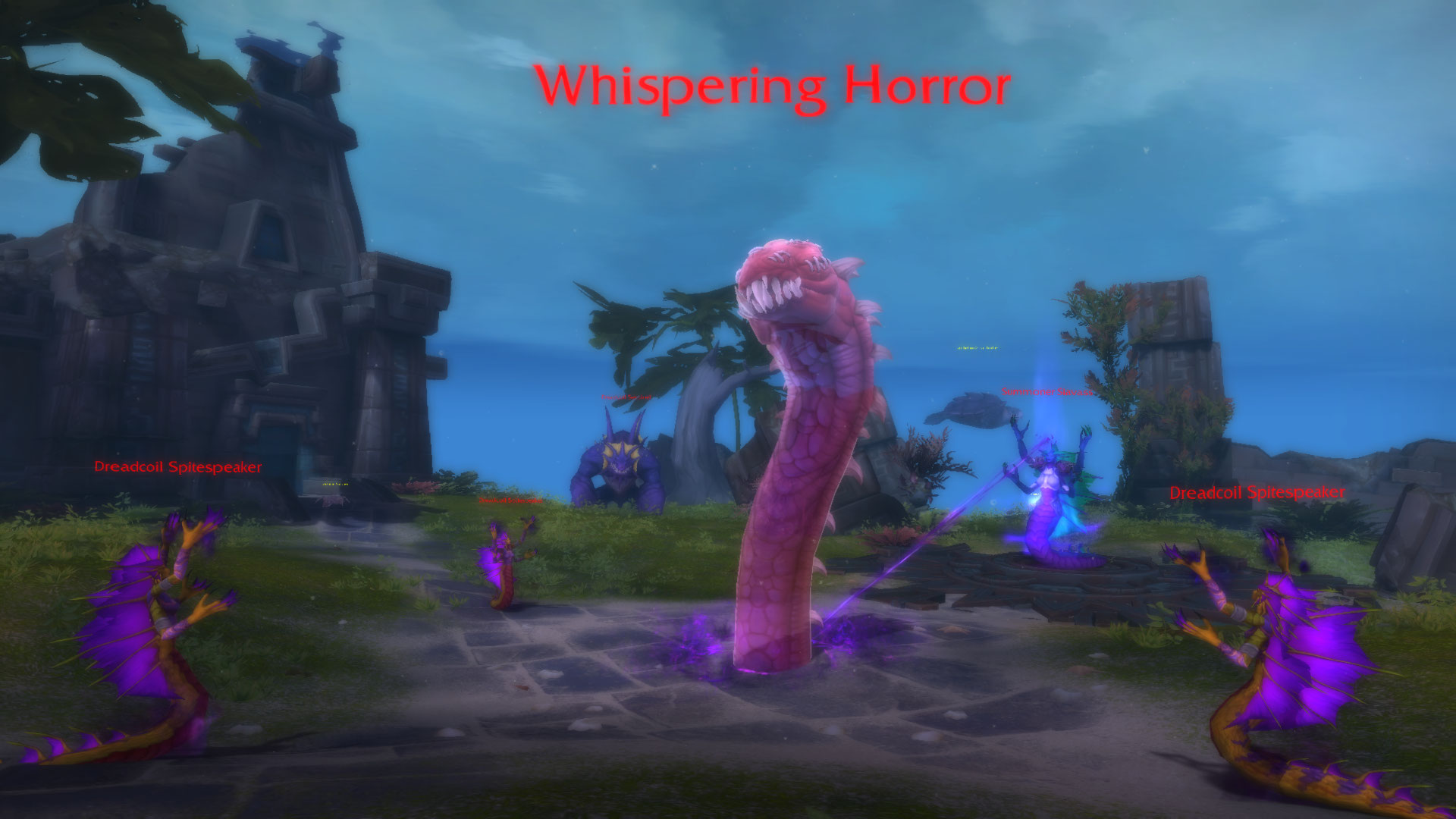 COMPLETION
Shrine of Gral: The naga are trying to hide something. My strength may be waning, but one should never underestimate the loa.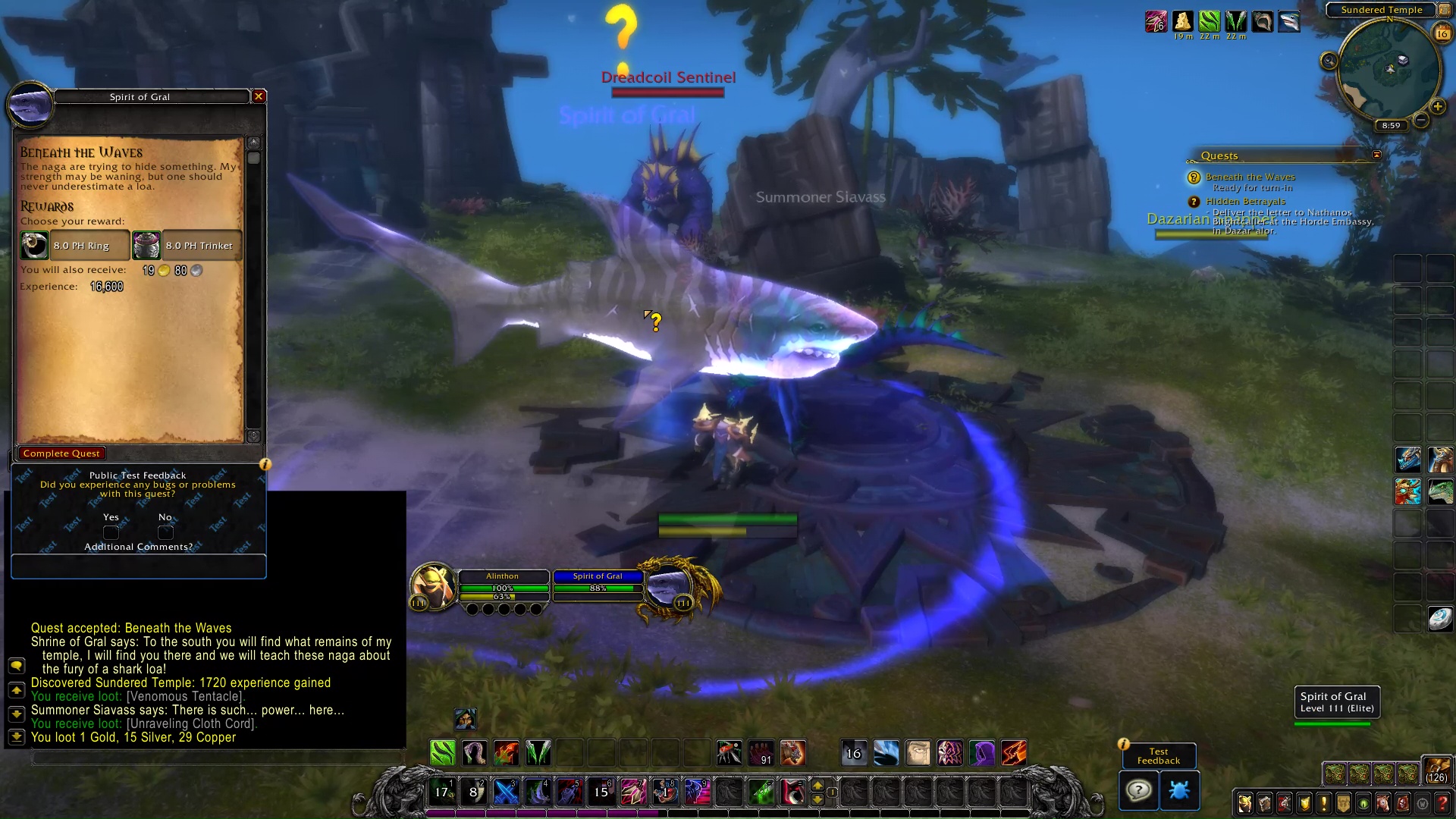 Beneath the Waves