Wardruid Loti: That snake of a prophet, Zul. I never trusted him. Always felt like he was never telling us da whole prophecy.
Enter the Temple of this "Prophet" and see if he recorded any of his visions.
We must learn of what our prey intends, before our real hunt may begin.
QUEST OBJECTIVES
Find and read the 3 Words of Zul.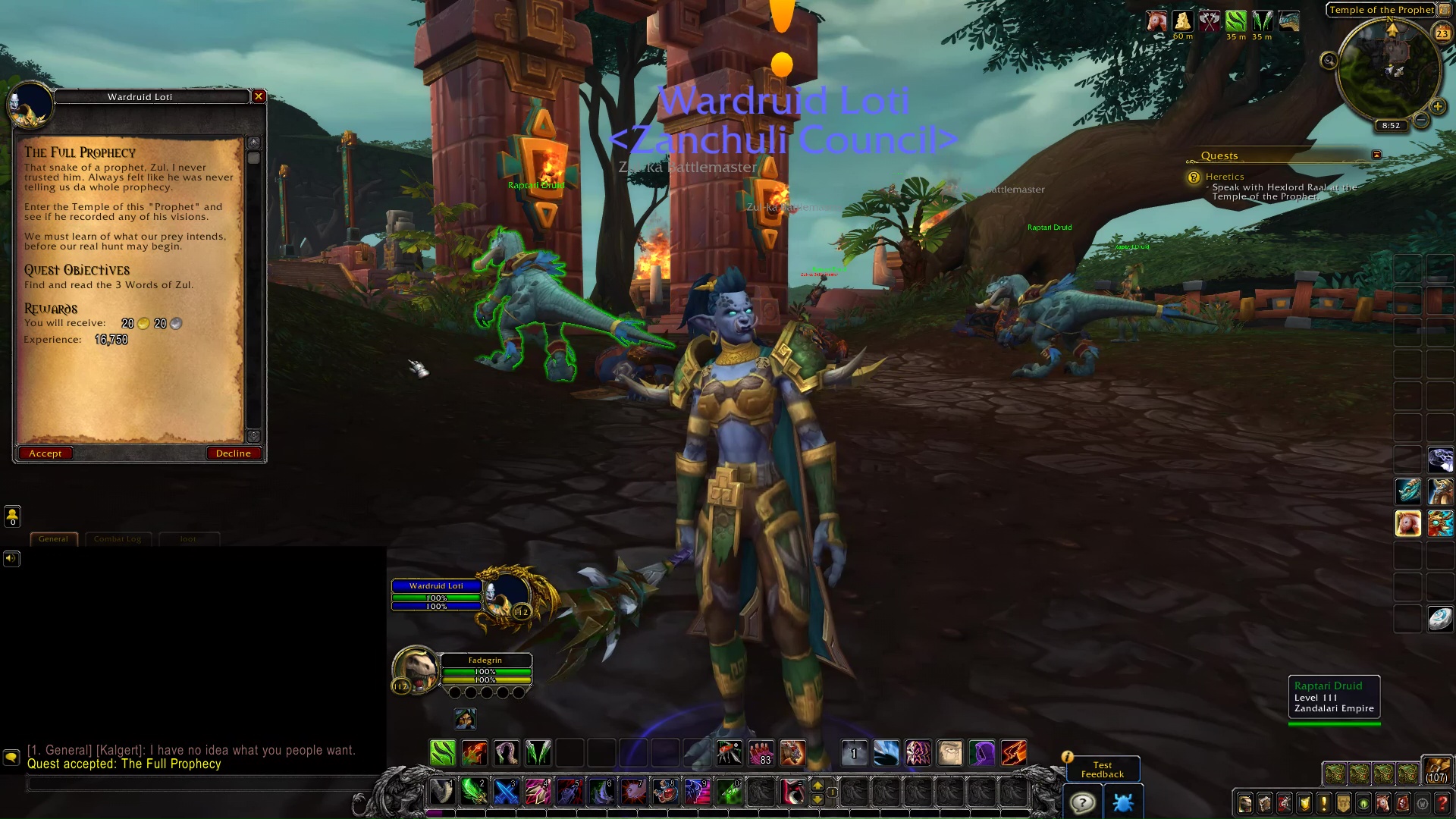 PROGRESS
TIP: Click The Word of Zul tablets on the wall. There are two more to the north.
Disciple of Zul: We fight for a true troll empire!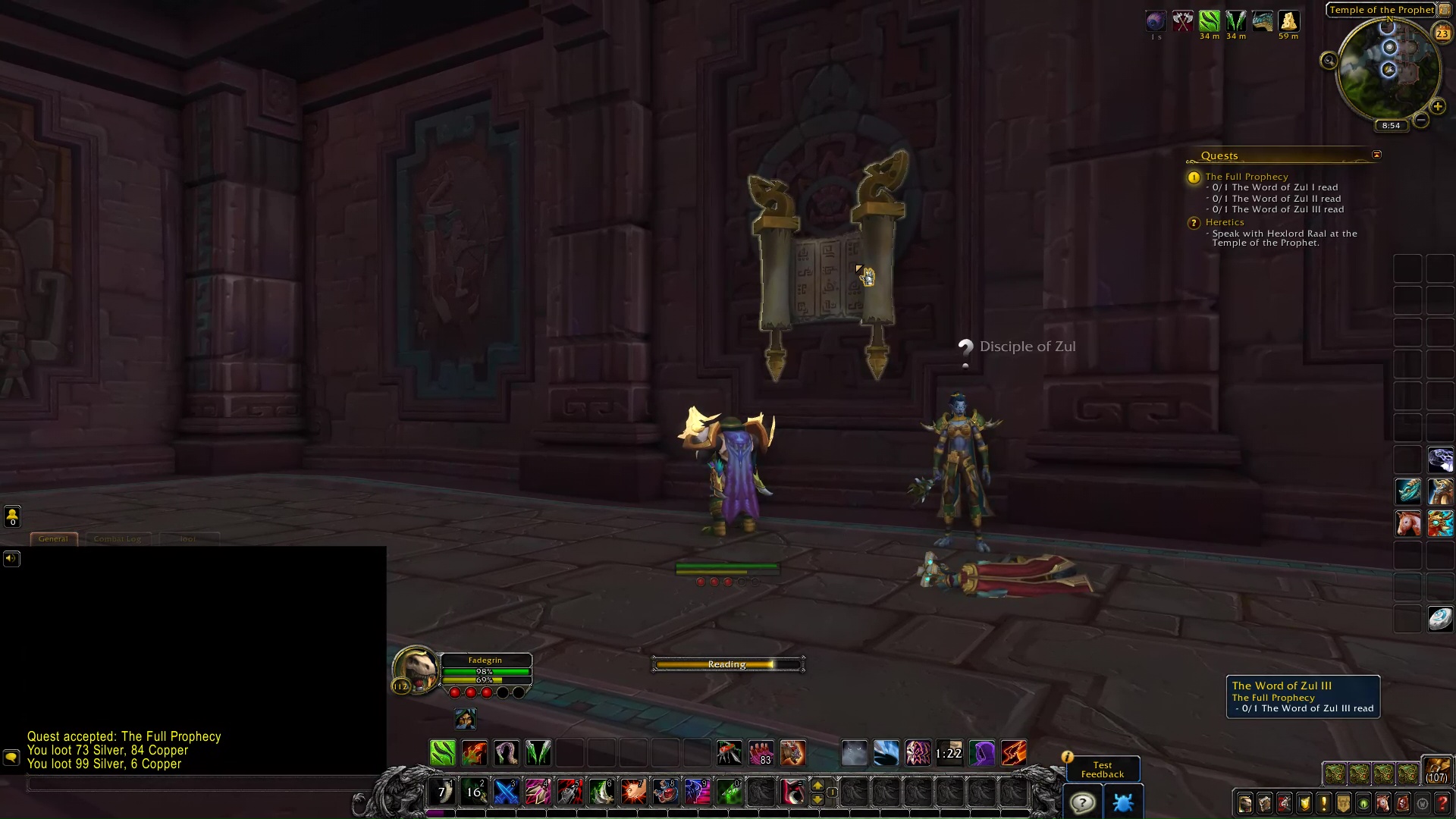 The Word of Zul (I): Followers, hear me. I have journeyed far in these last few years and learned much. I witnessed the Drakkari, proud empire of the north, fall to the might of the undead scourge. As they fell, they consumed their gods in near forgotten rituals, stealing untold amounts of power to be used for their own purposes.
The Word of Zul (II): Followers, hear me. When I journeyed to Pandaria, we attempted an ancient and forbidden ritual. We awakened Lei-shen, the Thunder King of the mogu, who had been dead for many ages of this world. In doing so, I learned the ancient ways to return an ancient king to life, and learned how to control them.
The Word of Zul (III): Followers, hear me. If our King Rastakhan be of no use, and his god Rezan be of no use, then it falls to us to replace them. High atop Mount Mugamba be an ancient city, Atal'Dazar, the sacred resting place of dead kings. There we shall find a true king: Dazar. With the power I wield, we shall return Dazar to his seat of glory as king of Zandalar!
COMPLETION
Wardruid Loti: Zul has fallen so low as to wish to raise Dazar himself? Can Zul even be called a Zandalari anymore?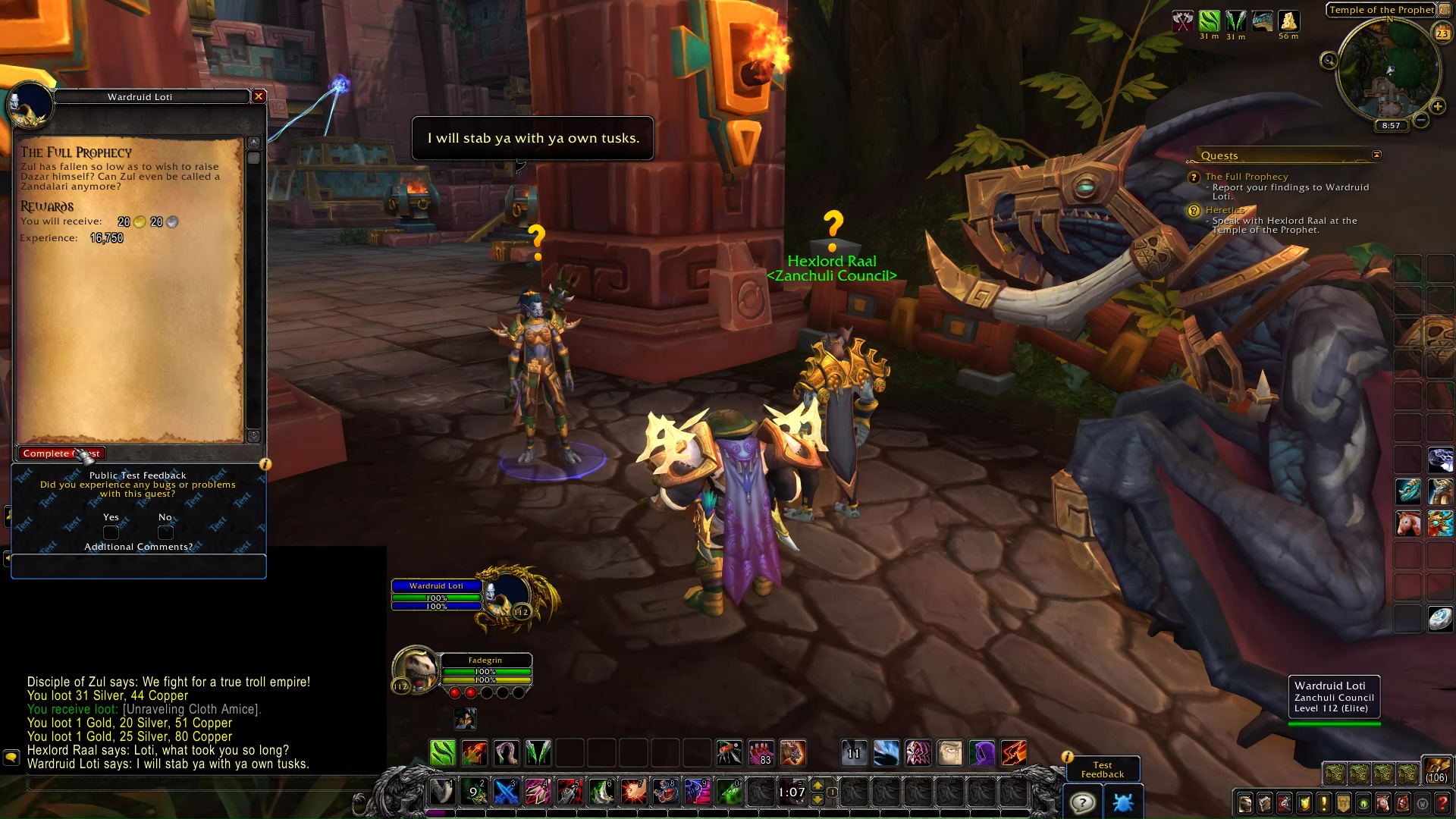 The Full Prophecy