Princess Talanji: Well, now that you are settled in you had best go speak with my father. You can find him up upon the throne, his advisors close at hand pouring poison in his ear no doubt. The lift behind you can take you to the Golden Throne above us.
QUEST OBJECTIVES
Speak with King Rastakhan at the Golden Throne.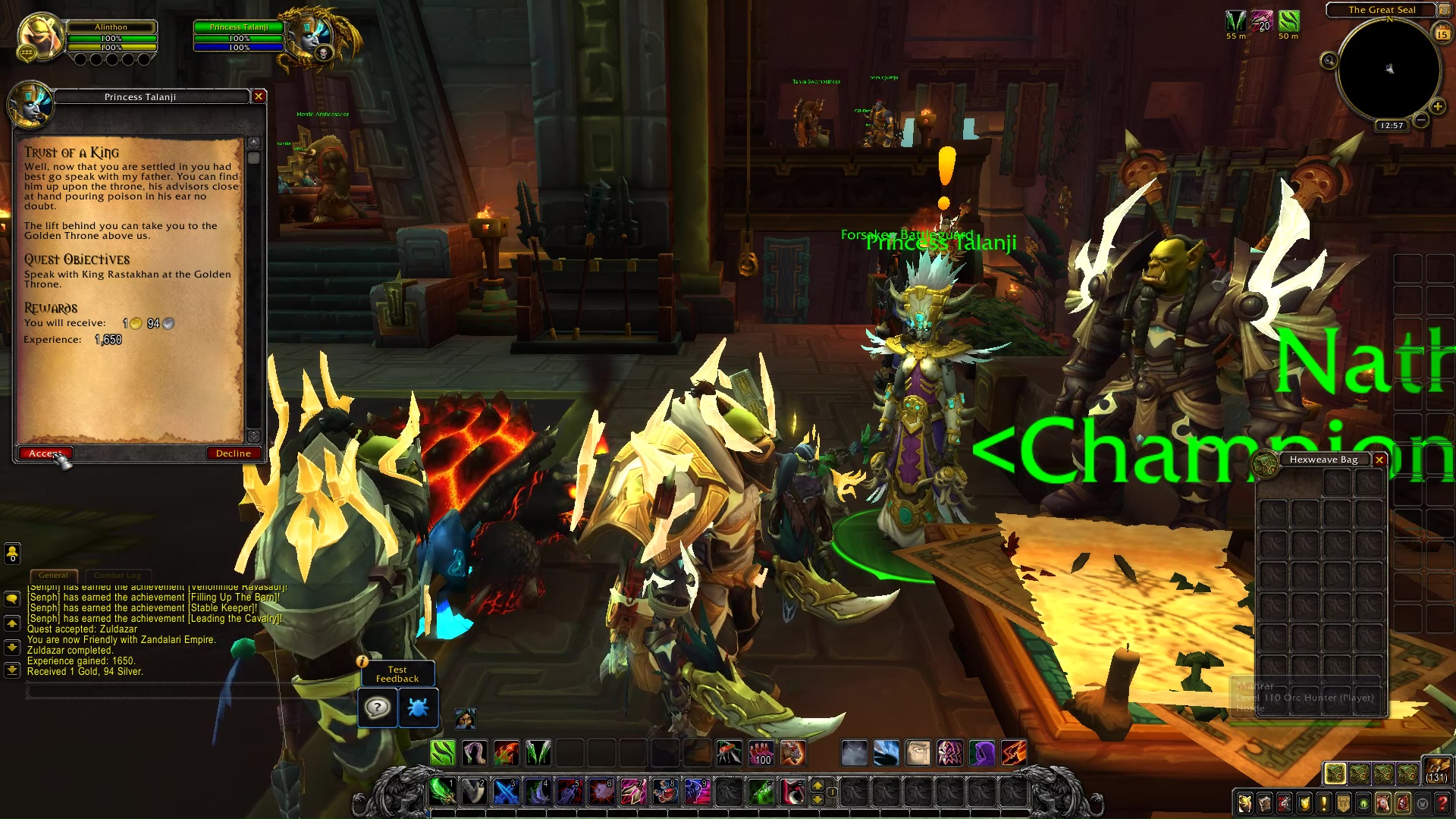 PROGRESS
King Rastakhan: You made dis mess, my prophet. Now go clean it up.
Zul the Prophet: As you will it, it will be so. Only… I have foreseen that Vol'jamba will not die by my hand, my king.
King Rastakhan: Then take our new speaker with you and be done with it.
COMPLETION
King Rastakhan: Very prompt. Now, I have need of your hands.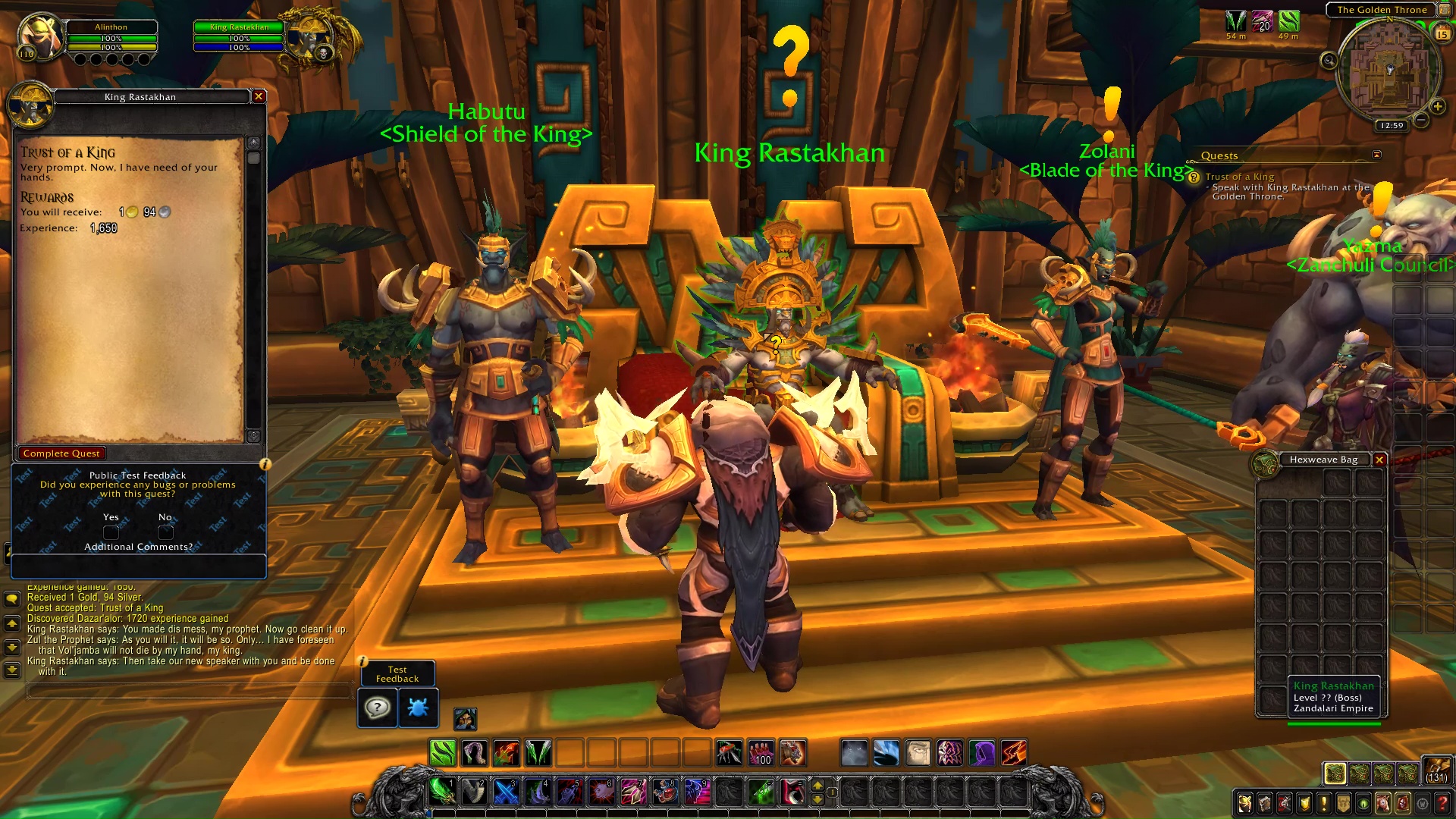 Trust a King