Beastlord L'kata: A direhorn hatchling bonded to an outsider? Dis not happened for hundreds of years at least! Dis changes everything. I guess now I gotta teach you how to care for da lil' guy… You gotta understand, da bond with our beasts be for life. Now dat baby be depending on you. I hope you be up to da task of feeding and protecting it. First things first – food. There be plenty of fodder in da pens and river below.
QUEST OBJECTIVES
Direhorn Hatchling's hunger sated.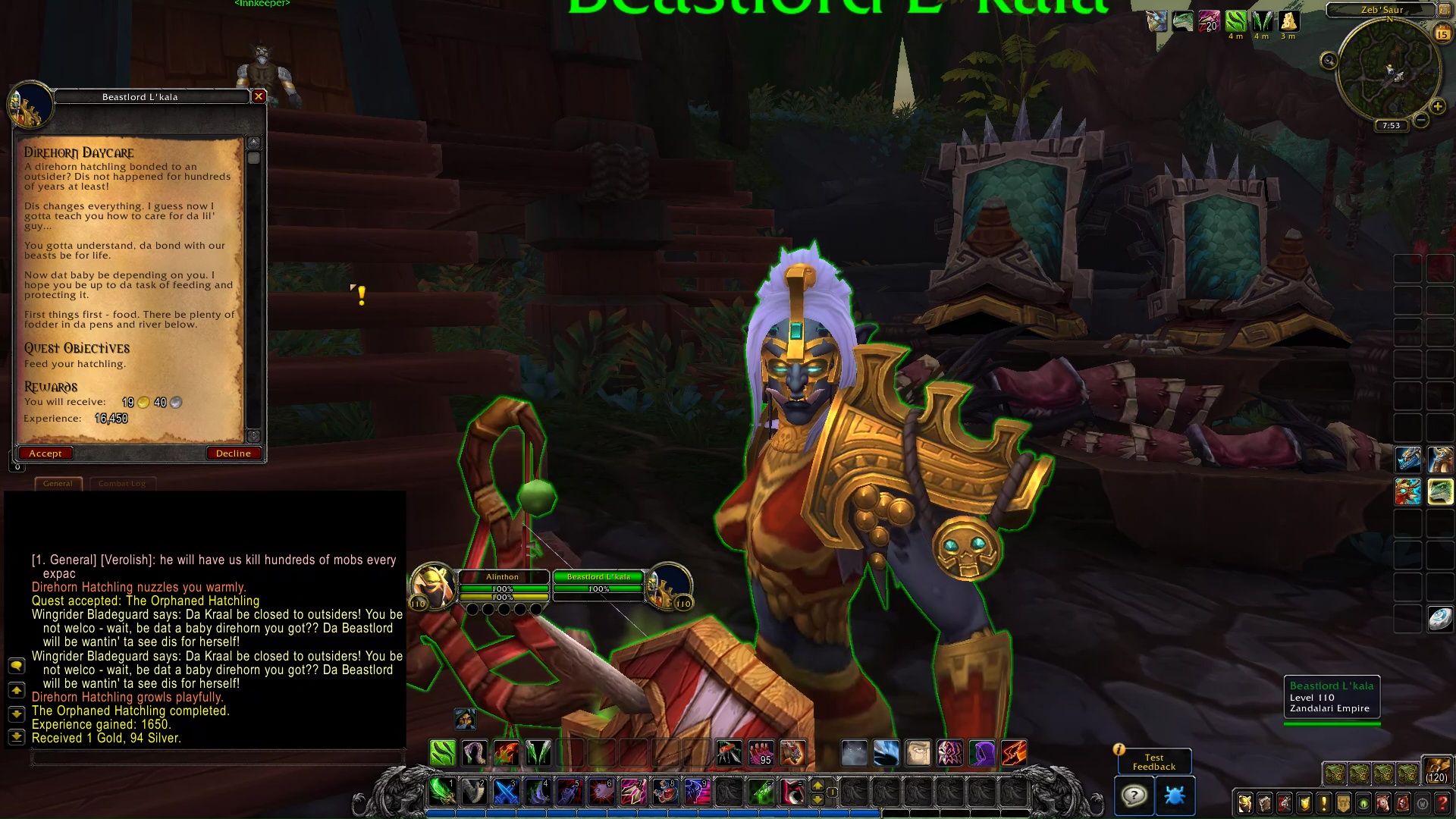 PROGRESS
Direhorn Hatchling is soothed by a nourishing mist.
Direhorn Hatchling shivers and whines.
TIP: Click the Soothing Lilybud plants around the corral.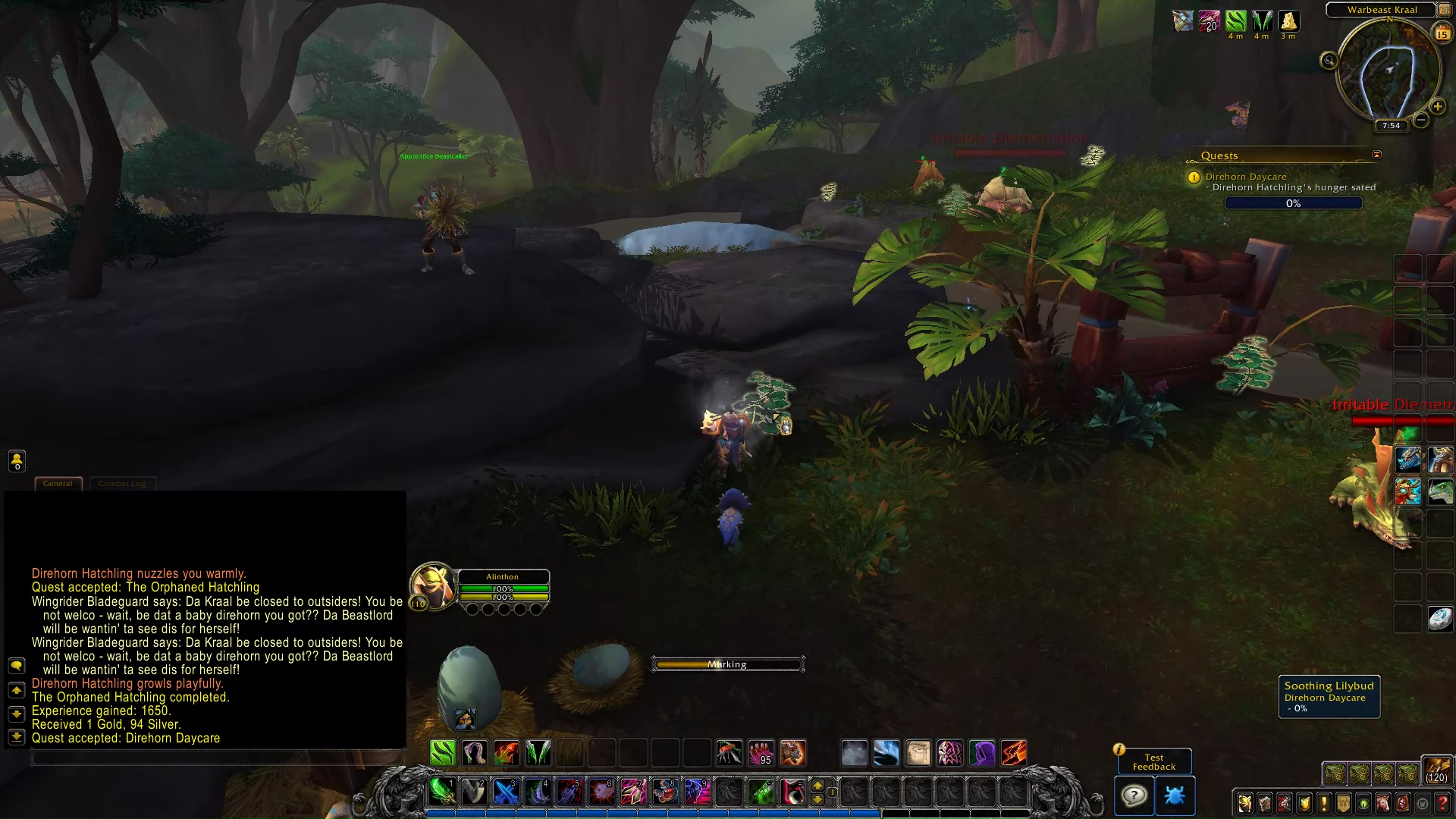 COMPLETION
Beastlord L'kala: Not bad. Dat baby be looking stronger already.
Direhorn Daycare