Wardruid Loti: Come, ride wit' me to Gonk, loa of the Hunt and master of the Pack.
Mind ya manners around da loa or he may rip ya throat out.
QUEST OBJECTIVES
Bargain with Gonk.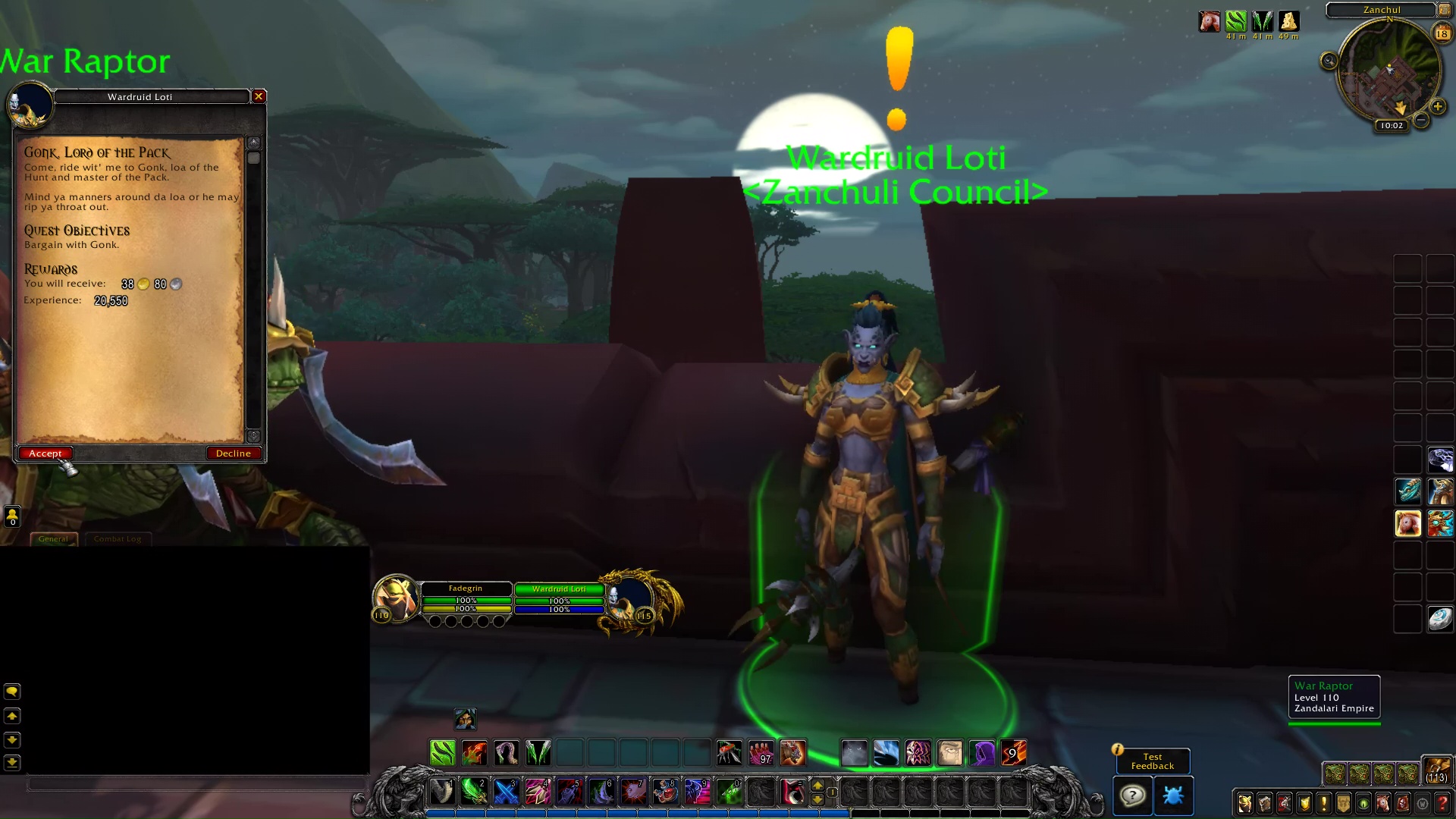 TIP: Click the War Raptor next to Wardruid Loti. It will jump down the temple, and ride you to Gonk's Lair at the Garden of the Loa.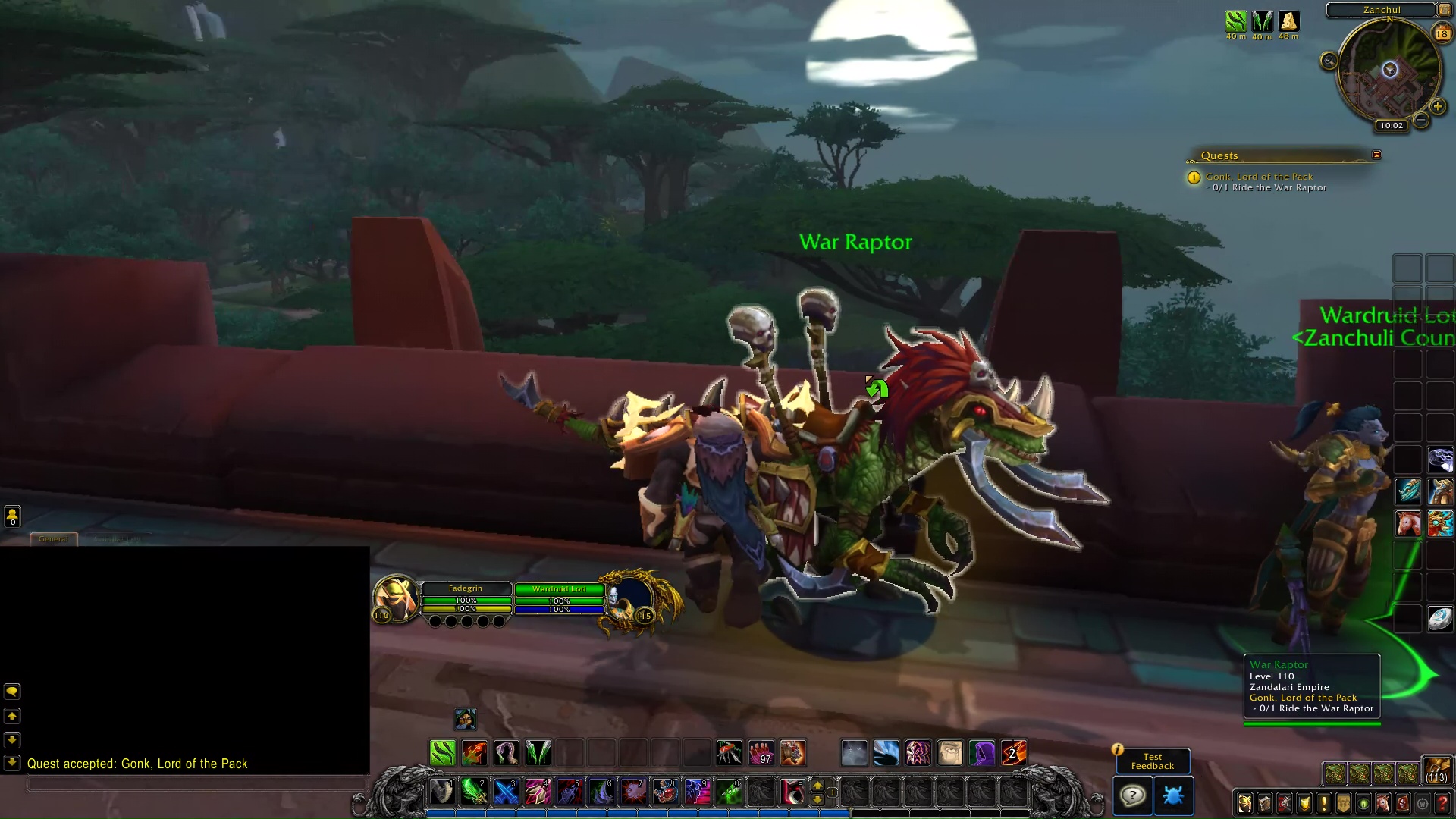 PROGRESS
Gonk: Ah, a (class) walks in my den. Tell me little (race), have you come to bargain?
Long ago, I decided to let my followers chose any loa to also follow. But for a boon, well, for that I require you to be a symbol of my power to the people of Zuldazar.
If you wish for my boon, return to the steps of Dazar'alor, and raise a shrine to me worthy of the gods.
Do this, and I shall consider you one of my pack. Do we have a bargain?
(We have a bargain.)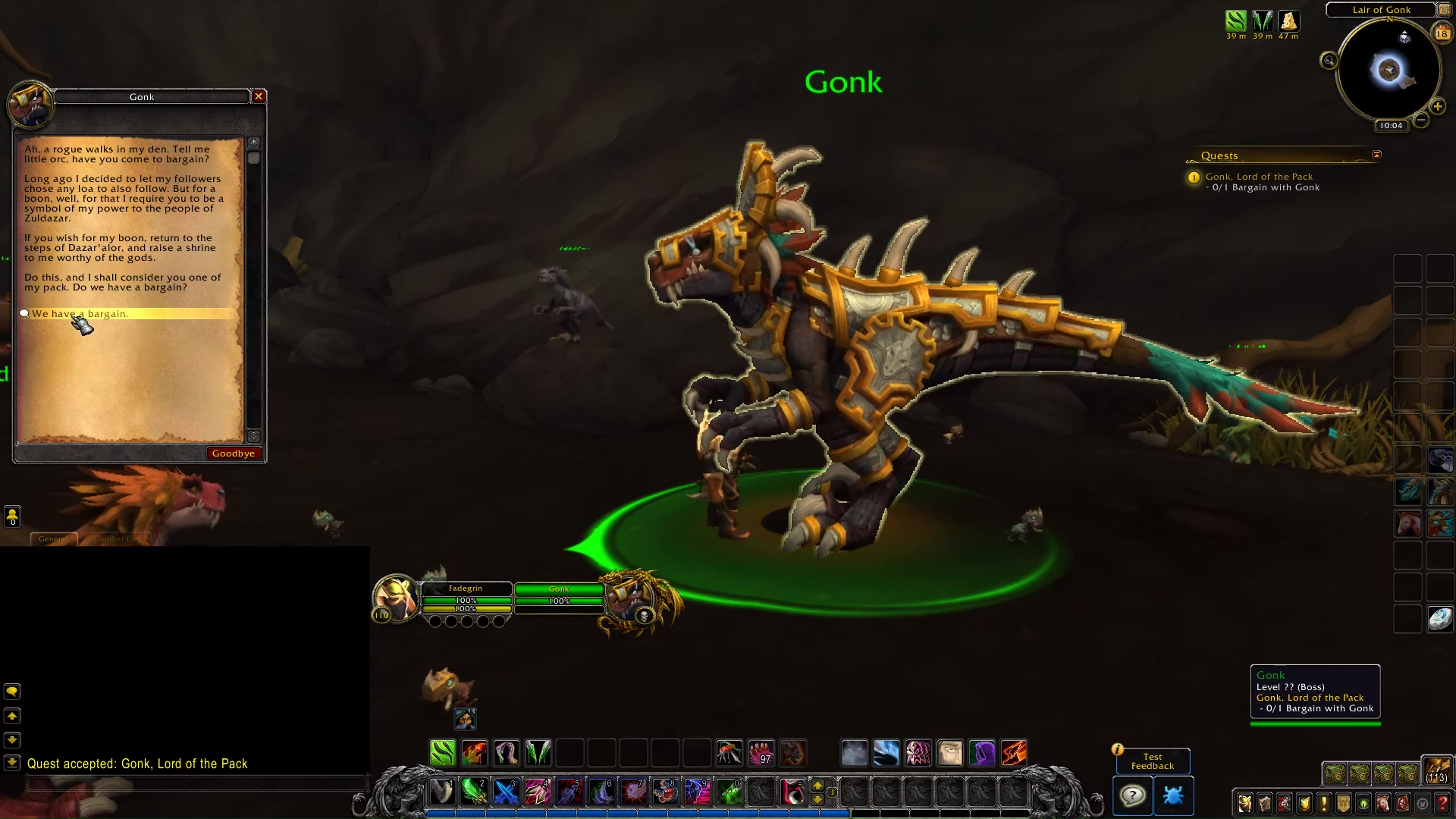 TIP: Take the flight master at the Garden of the Loa to fly to Dazar'alor (same temple where The Golden Throne (Horde Embassy) is located at). After arrival, go down the stairs to turn in the quest.
COMPLETION
Wardruid Loti: Oh, good. He did not rip your throat out. Dat is a good sign. Come, let us show the public your choice.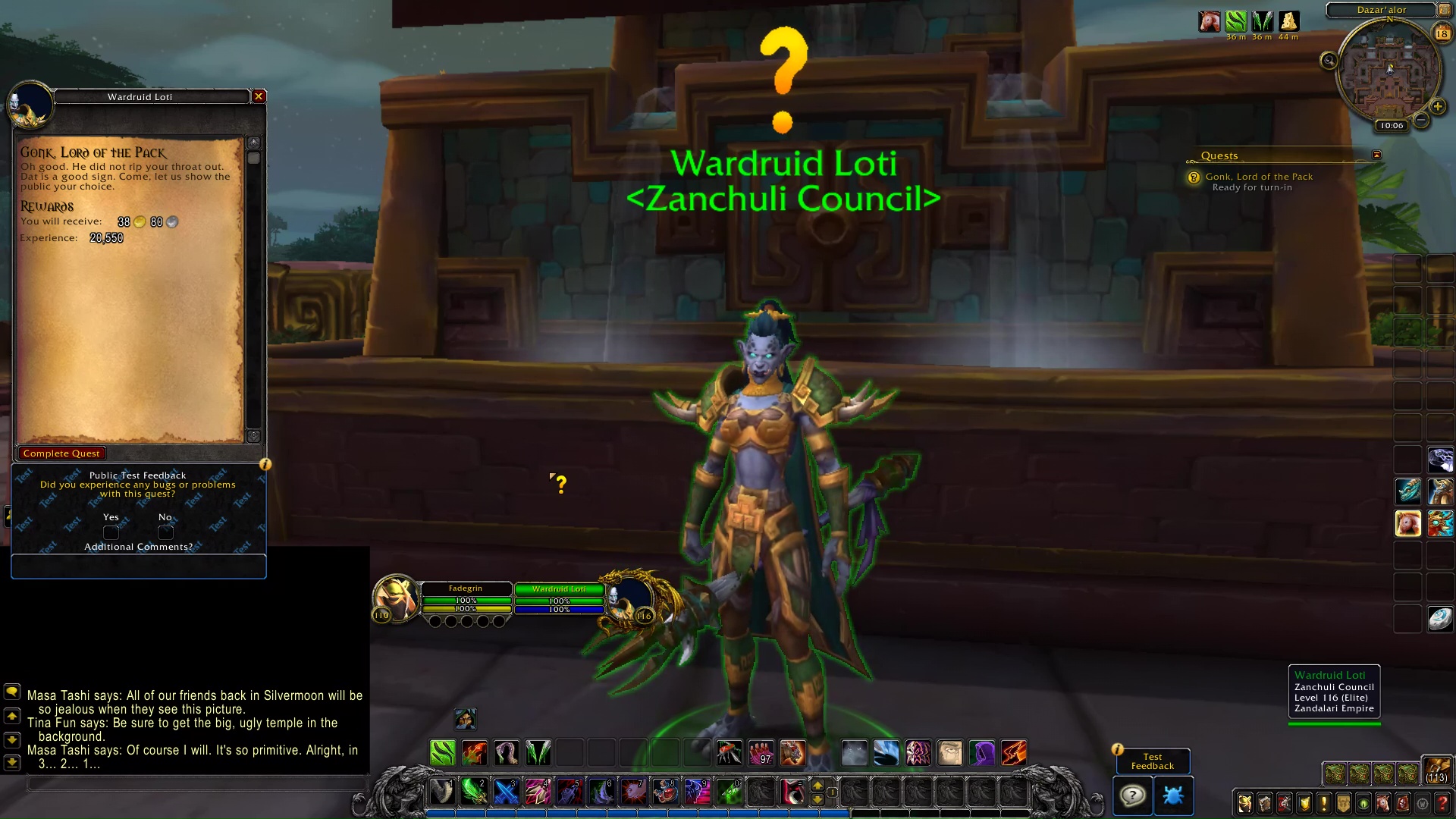 Gonk, Lord of the Pack