Zolani: King Rastakhan has given me orders to investigate the Harbor of Zandalar. The claim Princess Talanji has levied against General Jakra'zet for failing to maintain the safety of our Kingdom is a serious accusation.
For this task, I would have you join me so that I might have an outside perspective. When you are ready, meet me in the Grand Bazaar.
QUEST OBJECTIVES
Meet Zolani in the Grand Bazaar.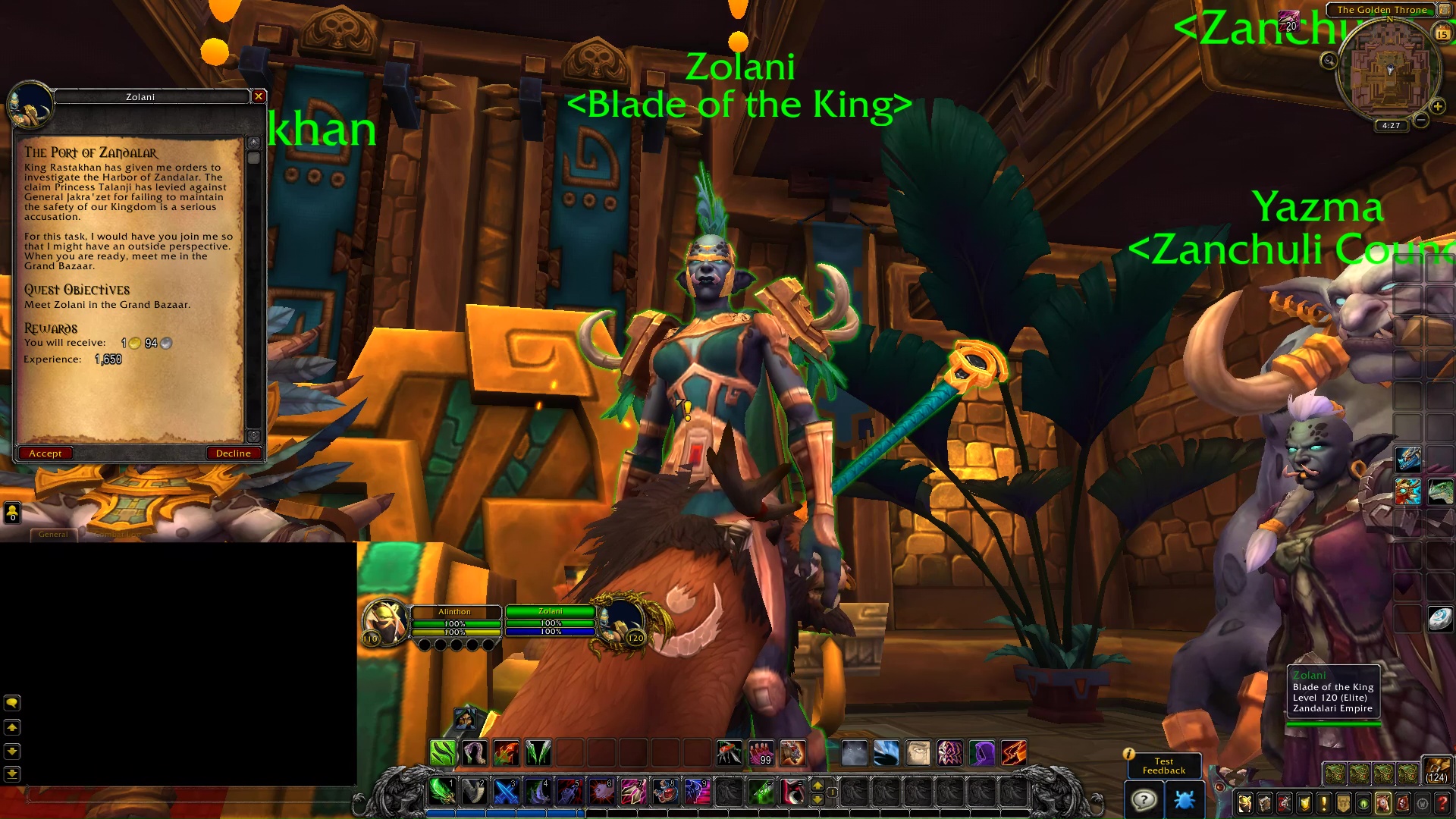 COMPLETION
Zolani: Let us get to work.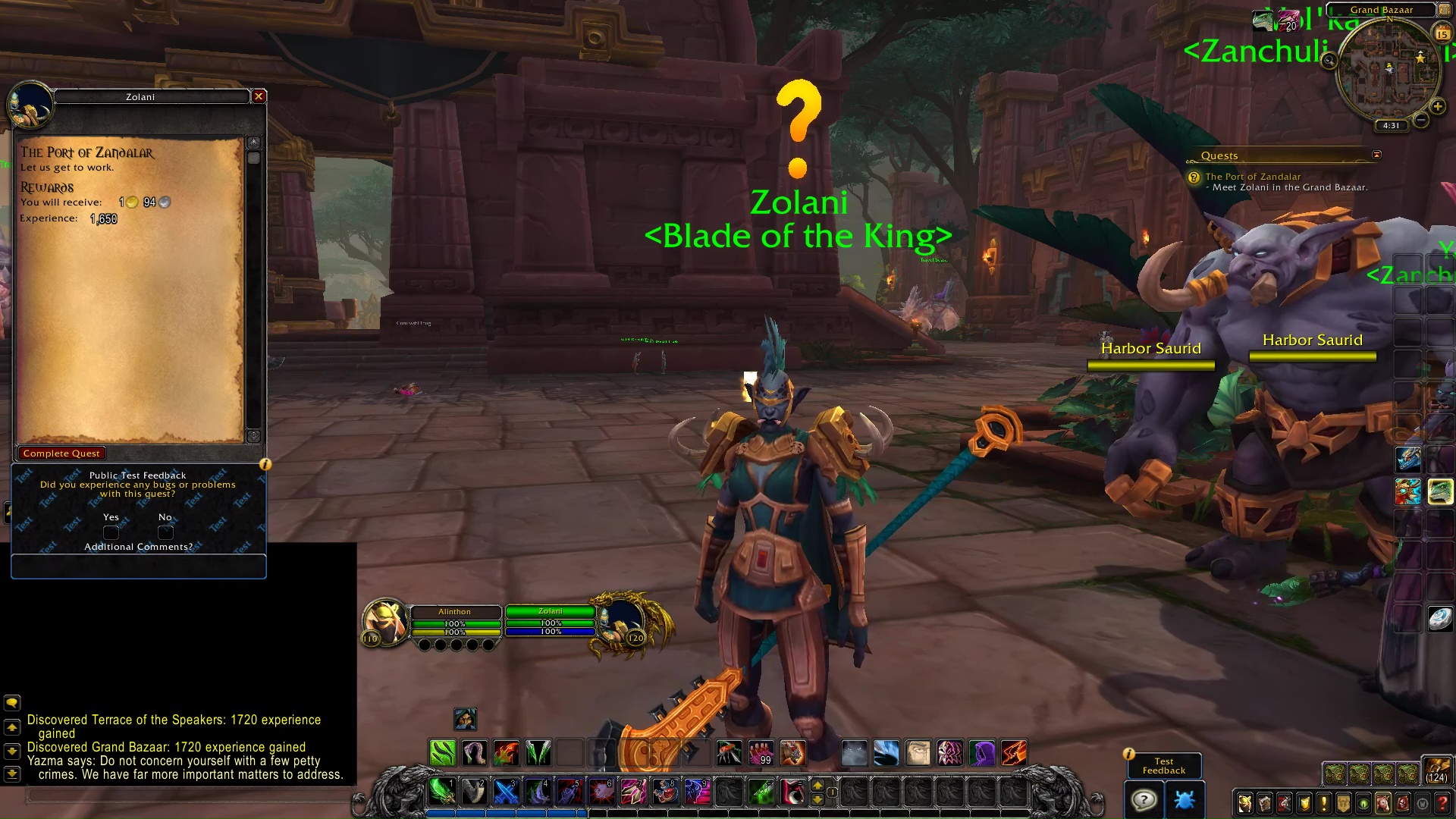 The Port of Zandalar