Hexlord Raal: Yazma and Zul never approached me about there little coup. I suspect dey knew deep down I be too much Zandalari for their little rebellion. Also, I would have killed them on the spot so good chance dat might have been why.
Hexlord Raal: This be far worse than I thought. Pa'ku be cryin' out in me mind. They be doin' something to her. Something old and terrible, smelling of da old ways.
She be nearby, just south of here. Come, (Name), meet me at Pa'ku's roost and we'll rescue her.
QUEST OBJECTIVES
Rescue Pa'ku.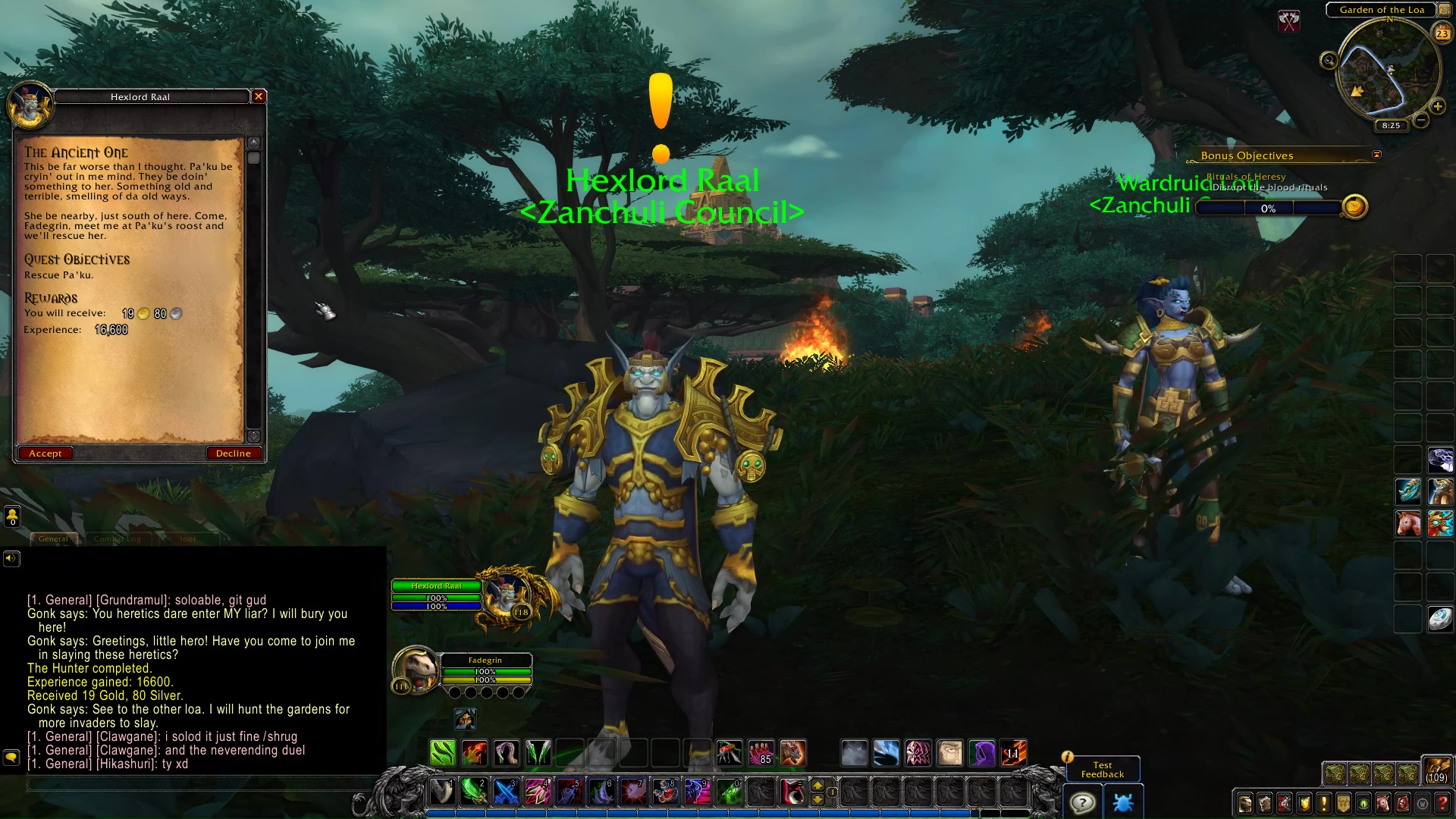 PROGRESS
TIP: Kill the four Shadra Betrayer to free Pa'ku (Lord of the Winds).
Shadra Betrayer: De spirits… coming… for me…
Shadra Betrayer: Is this… what he… foresaw?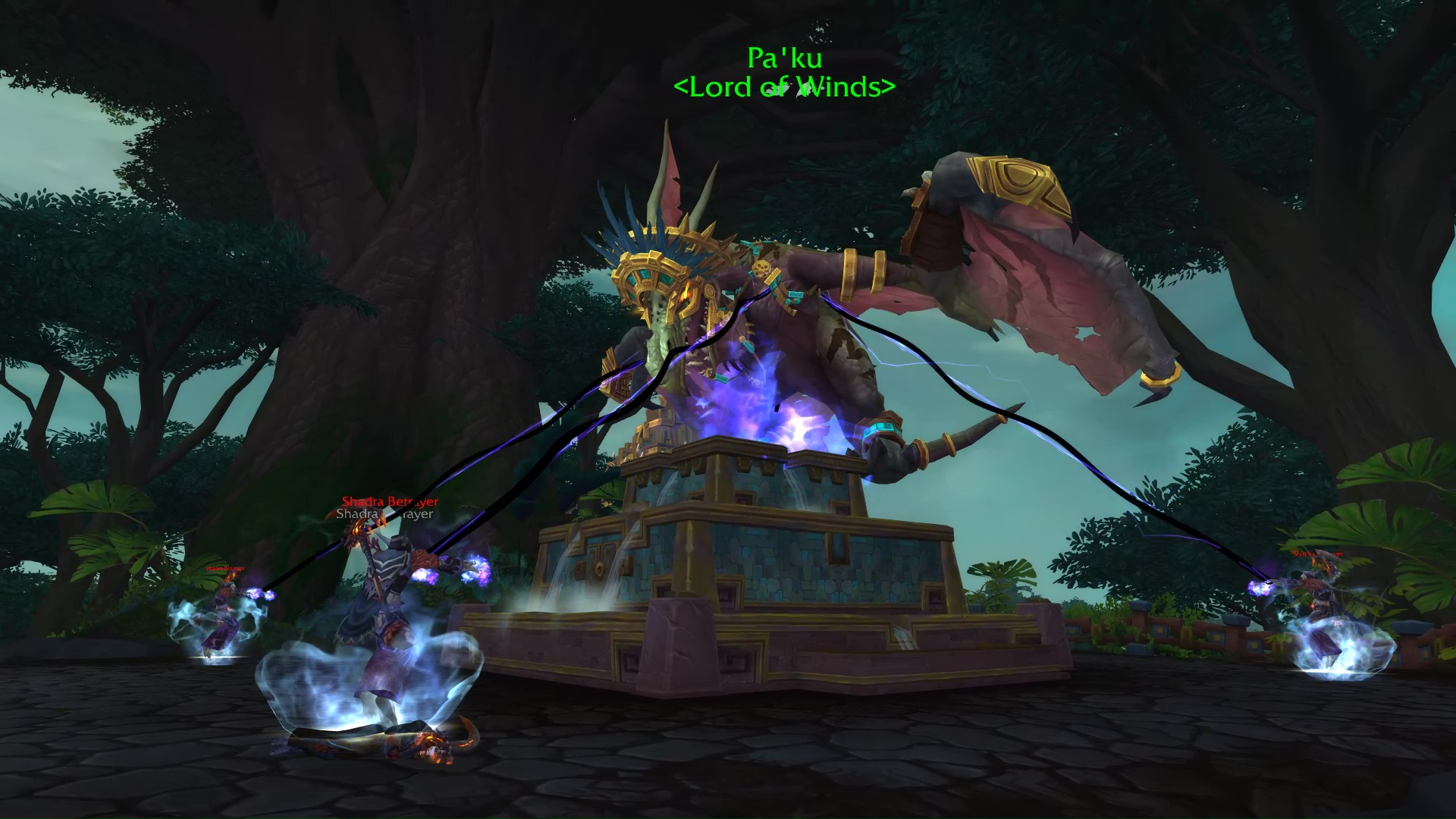 COMPLETION
Pa'ku: Heretics and ingrates! All of them! I will drop every last one of them on a ROCK!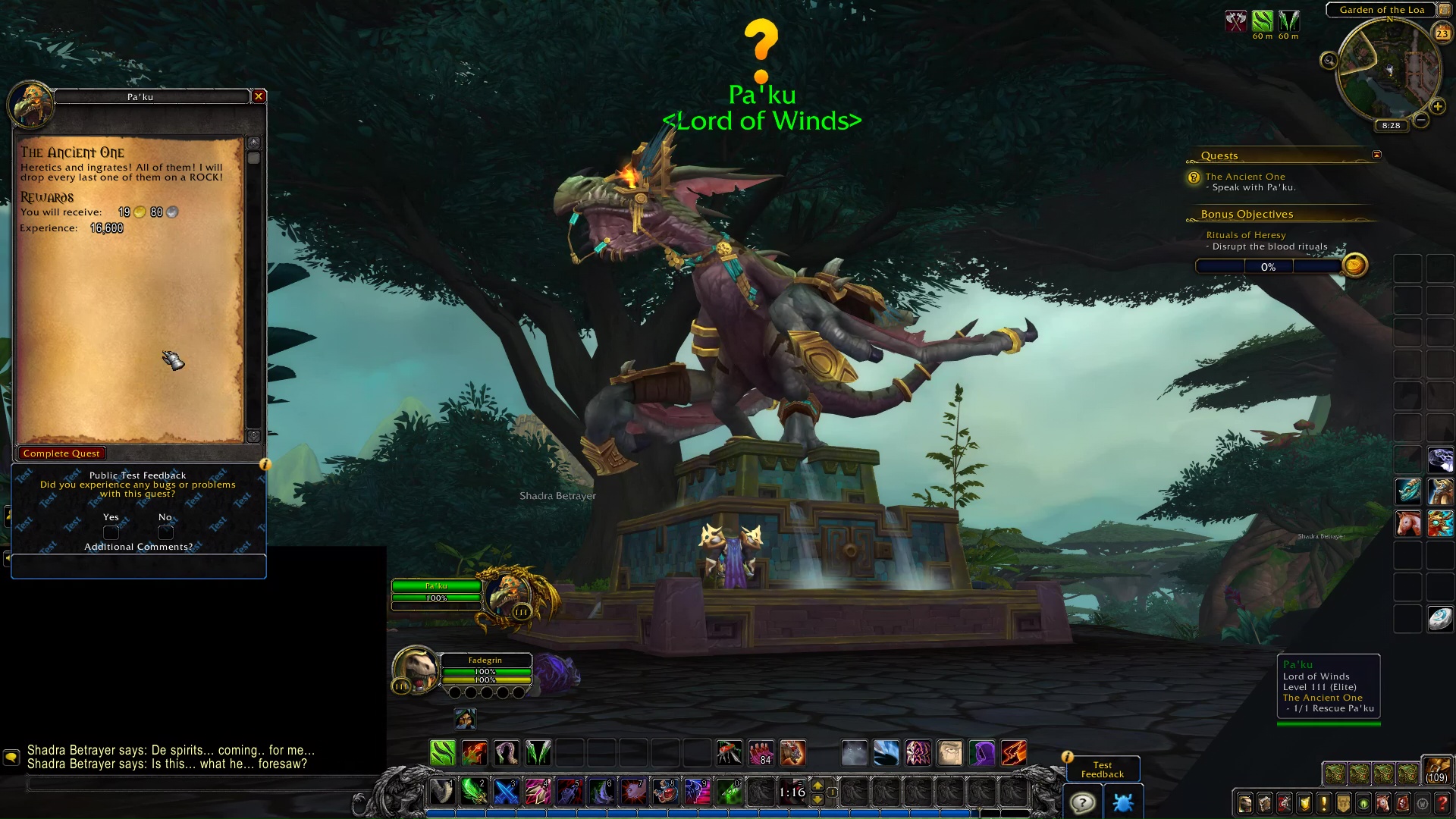 The Ancient One