Witch Doctor Jangalar: A romantic meal is da way to set up an evening for love. Dis be true for us so why not Maka'fon? Bring her something rare and pleasing to her palate.
Diemetrodons near da water eat hard seed pods and partially digest them. With a little voodoo, something magical can happen to da pods. It may be digusting to you and I but da brutosaurs consider it a rare delicacy — such is life.
Dere are plenty of diemetrodons so some must die dat the brutosaurs might live. Such is da purpose of death.
QUEST OBJECTIVES
Obtain 25 Partially Digested Pods from the bellies of nearby diemetrodons.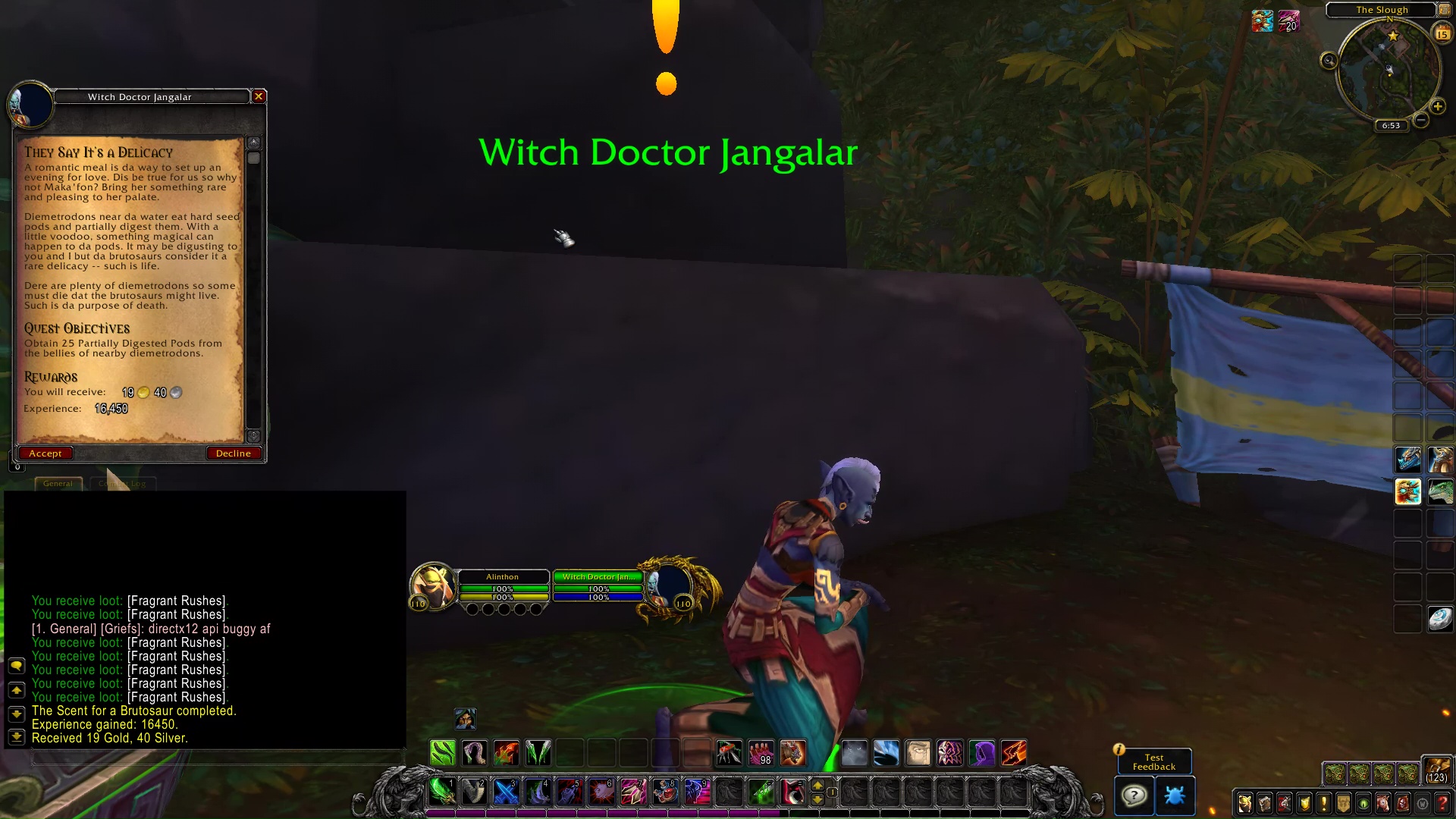 TIP: The Diemetradon are found at the river to the southwest in the mini-map.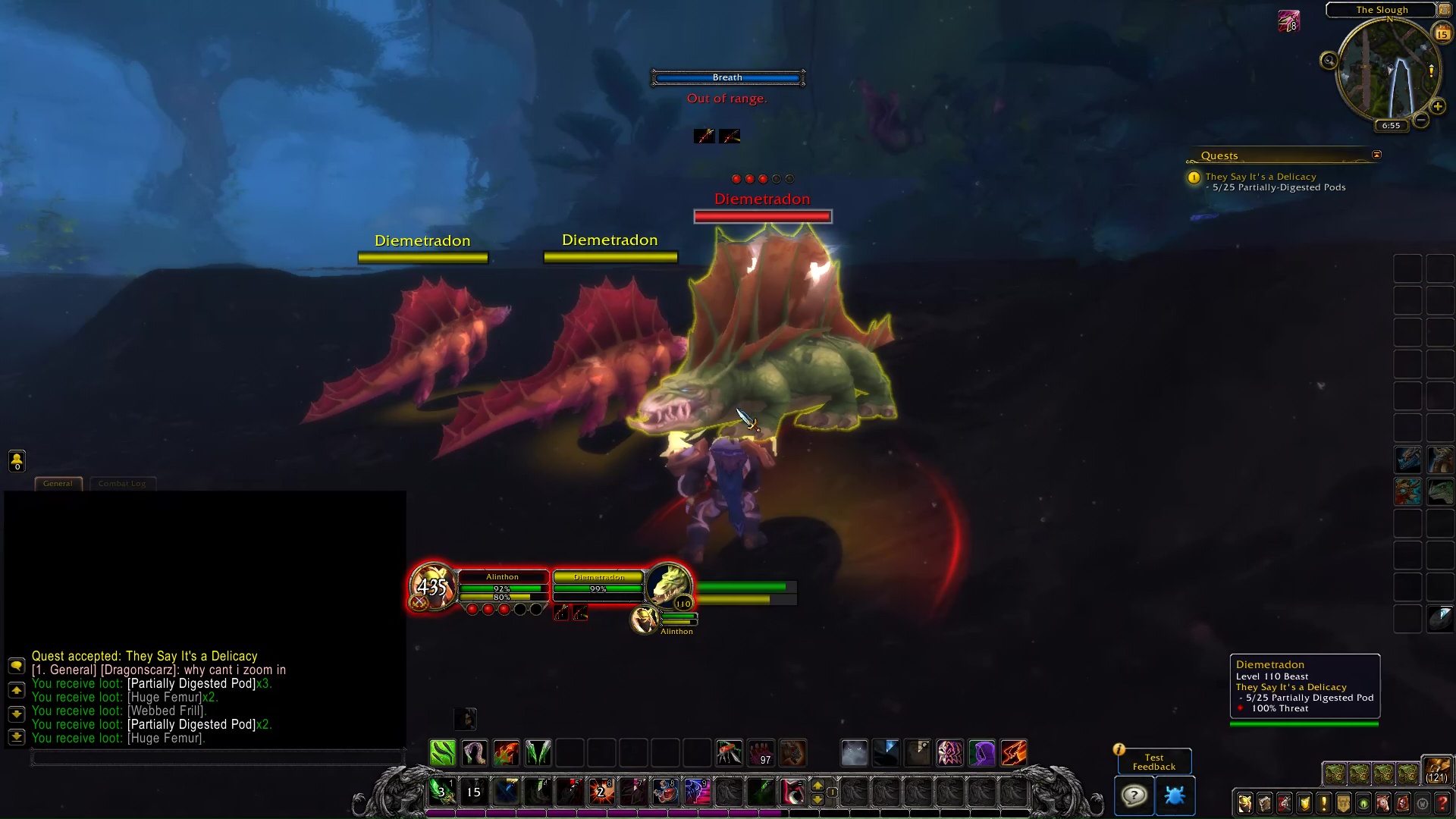 COMPLETION
Witch Doctor Jangalar: Da pods we need only become edible only in da belly of da diemetradons. Watch your fingers in dere– da scales be sharp.
Witch Doctor Jangalar: Da pods may be unpleasant to us but da brutosaurs be liking dem just fine.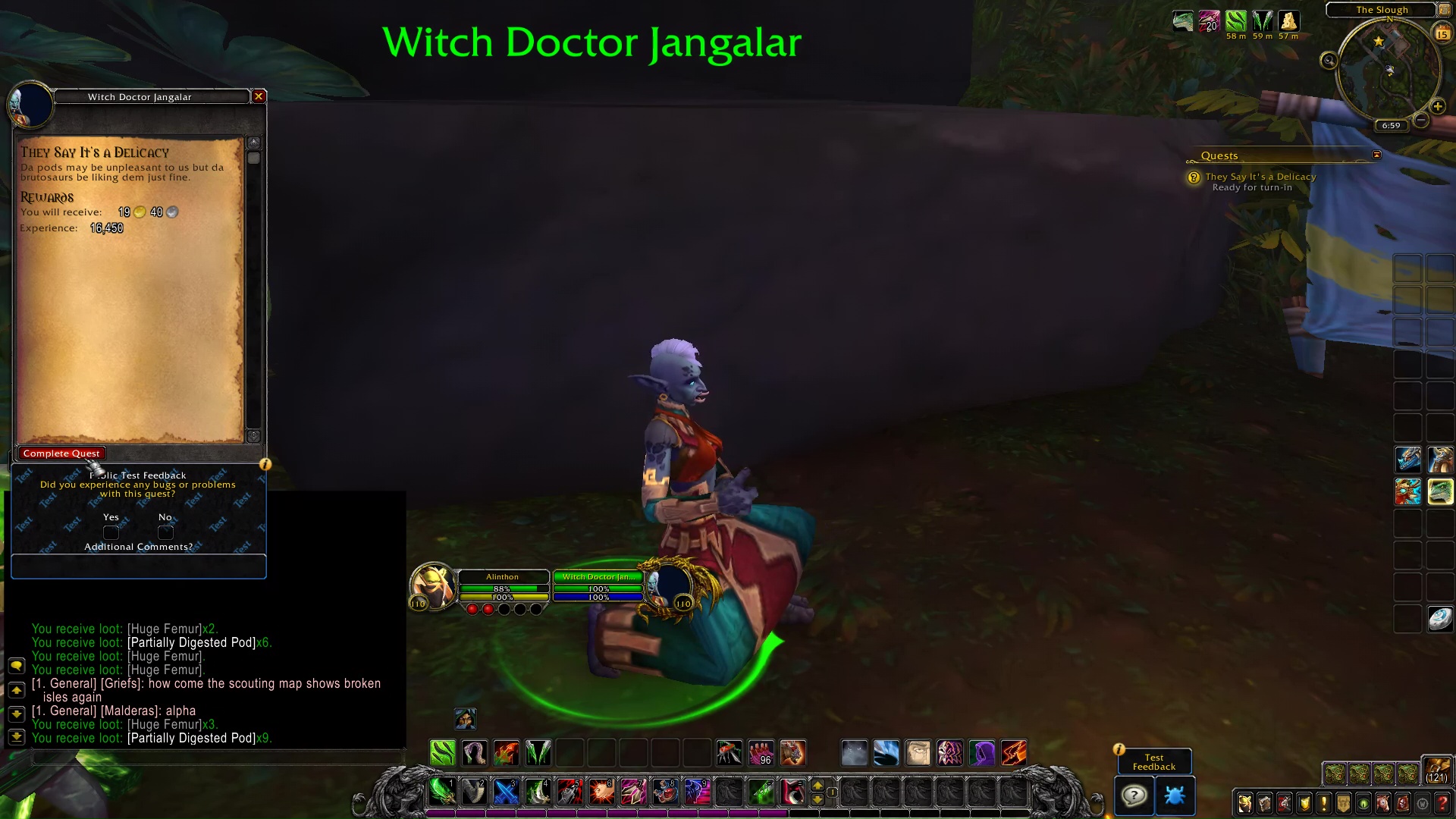 They say it's a delicacy