Hemet Nesingwary: He said he be huntin' you. I'm not the prey, I'm the bait!
QUEST OBJECTIVES
Slay Headhunter Jo.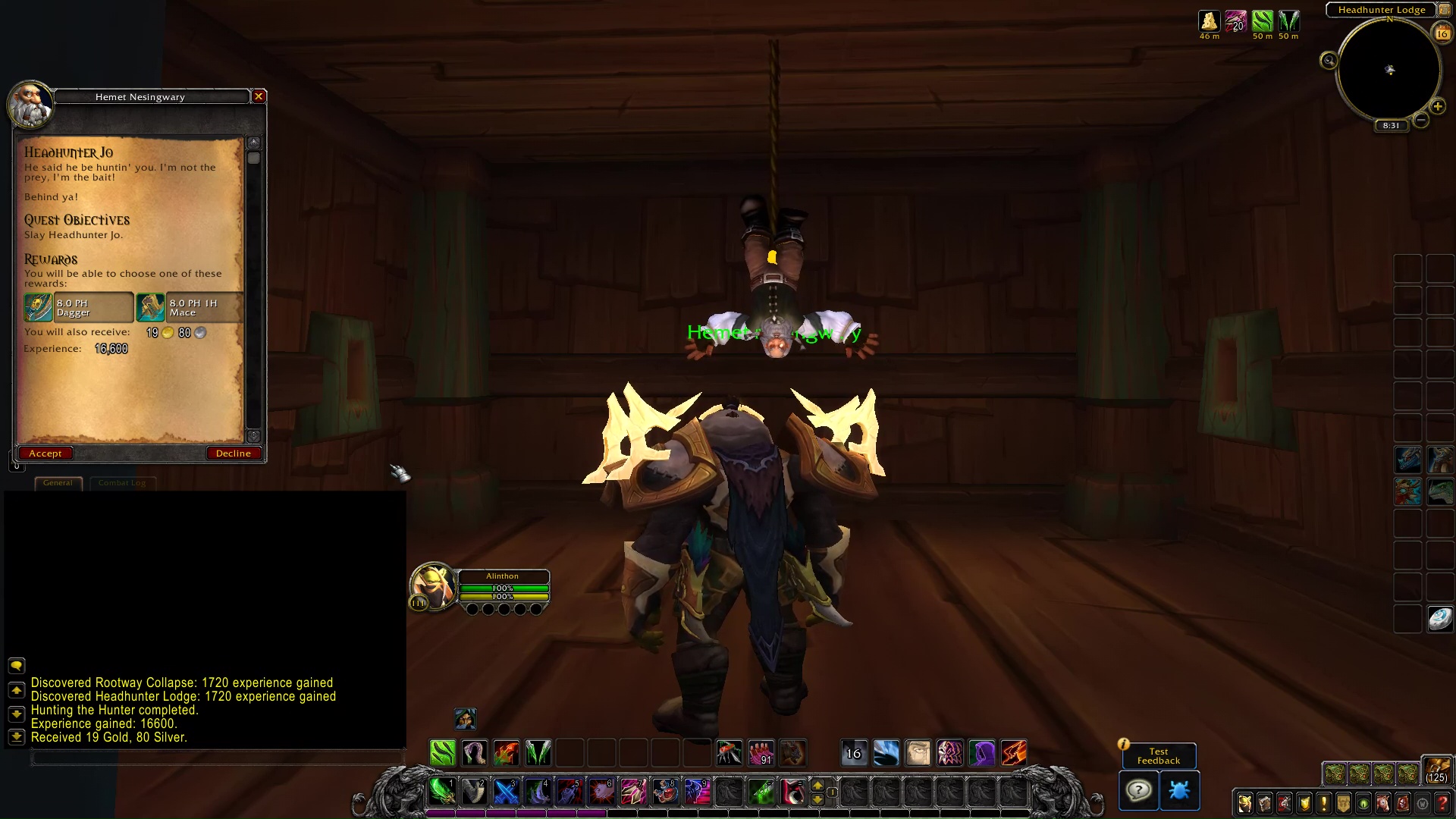 PROGRESS
Headhunter Jo: Welcome to me trap.
Headhunter Jo: Say 'ello to Bwonsamdi for me.
Headhunter Jo: Hold still. I need ta take dat head of yours cleanly.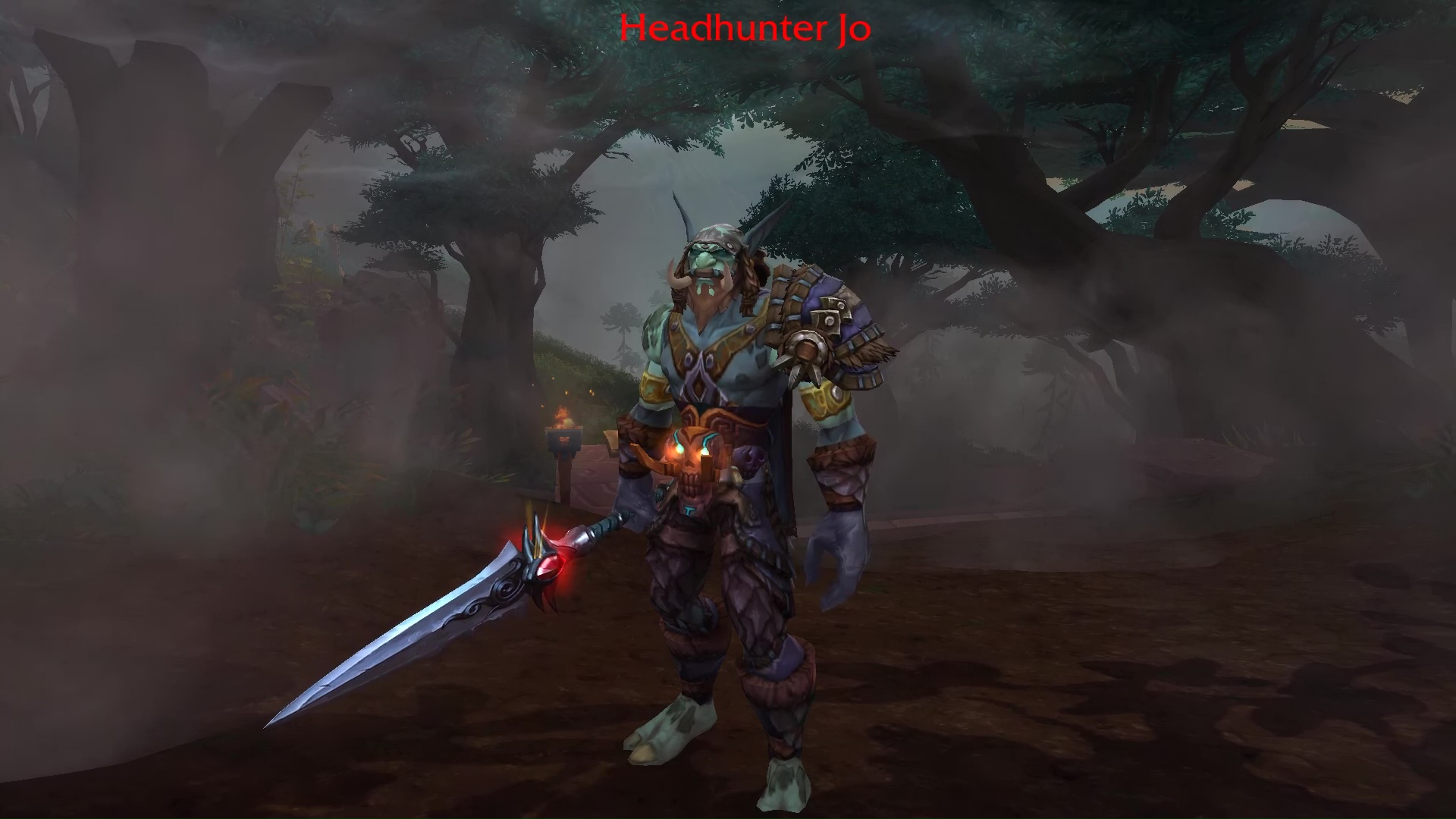 COMPLETION
Hemet Nesingwary: Ya have my thanks, (class). I'll be on the look out for ya in the future.
Hemet Nesingwary: Well, that was embarrassing. At least ya found me gun.
Headhunter Jo