King Rastakhan: Zul began a coup, but he did not secure the pyramid for himself. Nor has he done anything to rally more to his banner outside of those who were already conspiring with him. This concerns me more than if he had carved his face into Dazar'alor itself. We must learn what he is up to. Join the disciples of Gonk and ride ahead to the Temple of the Prophet. Look to Wardruid Loti for further orders when you arrive.
QUEST OBJECTIVES
Ride with Gonk to the Temple of the Prophet.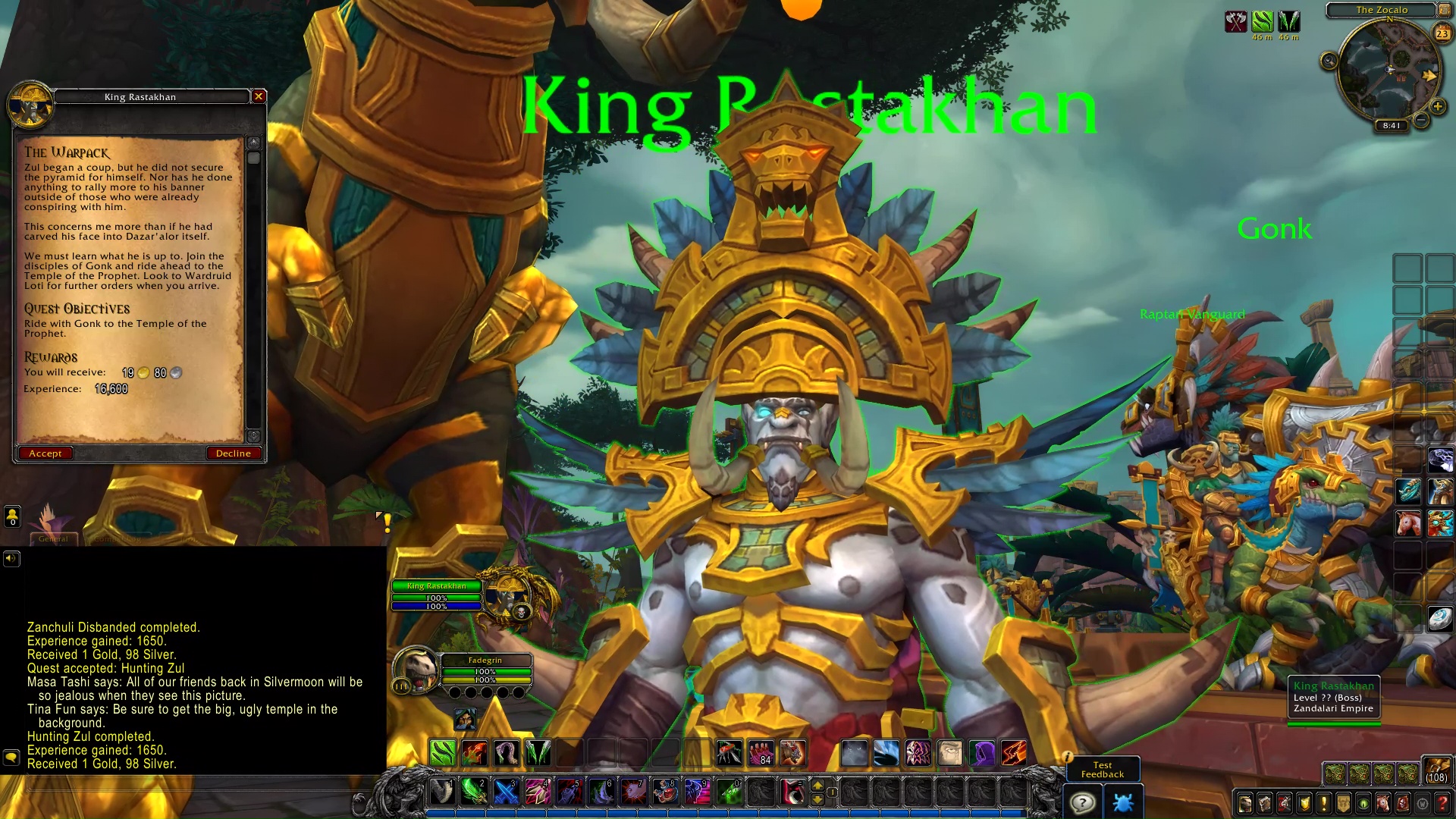 PROGRESS
Wardruid Loti: Come, hero. For dis, ya gonna want ta hold on tight.
King Rastakhan: Bruddahs and sistahs of Zandalar, da time has come to cut da head off dese traitors and heretics who have sworn themselves to Zul.
King Rastakhan: Gonk, loa of de hunt, lead your followers to de Temple of the Prophet and slay any foes you find. Flush our enemies into de open. Pa'ku, loa of da winds, take to da skies and seek out da heretics. Divine their goals and meet us at the temple. Rezan, let's go hunting. For Zandalar!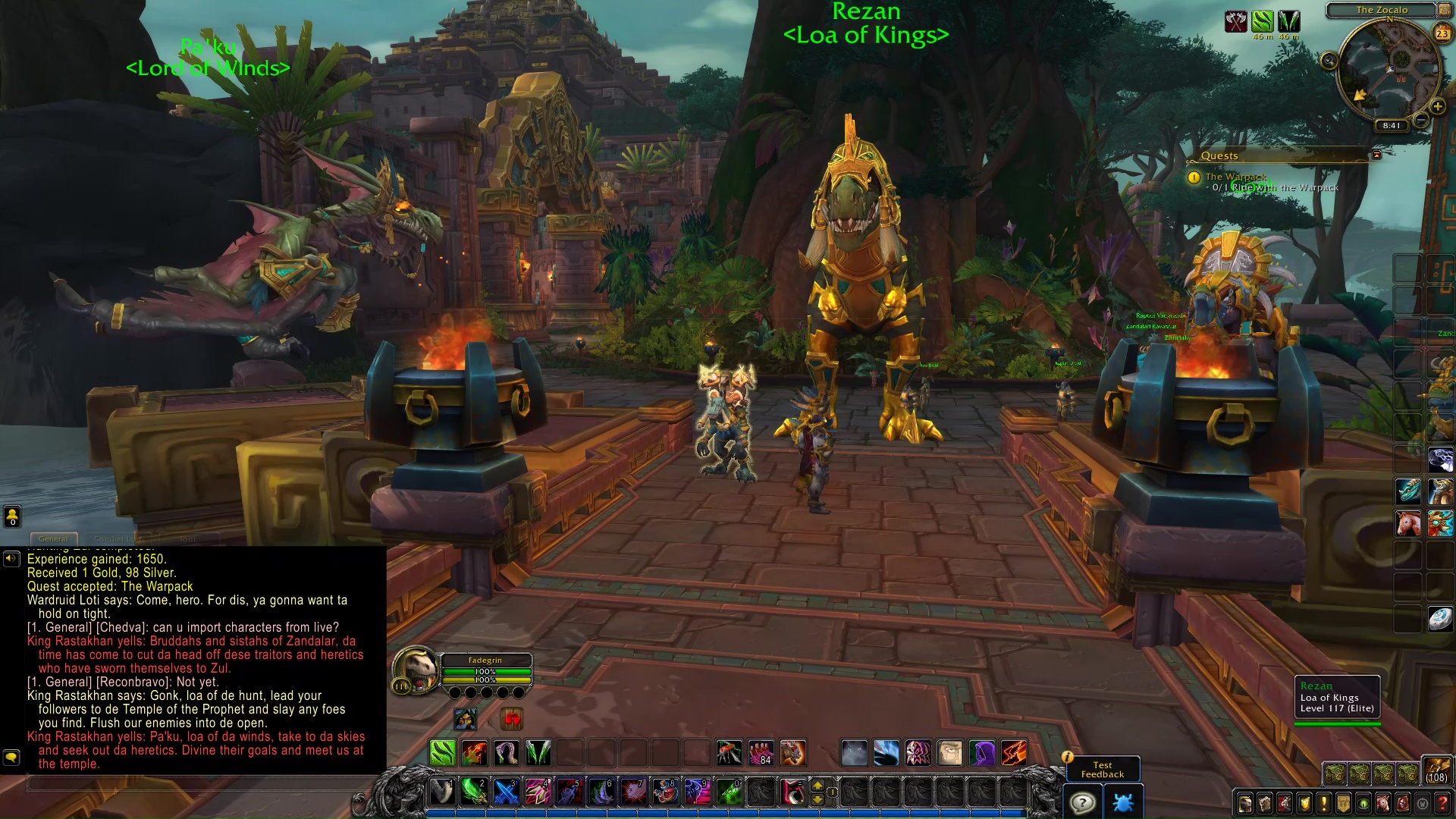 COMPLETION
Gonk: Blood calls out for blood.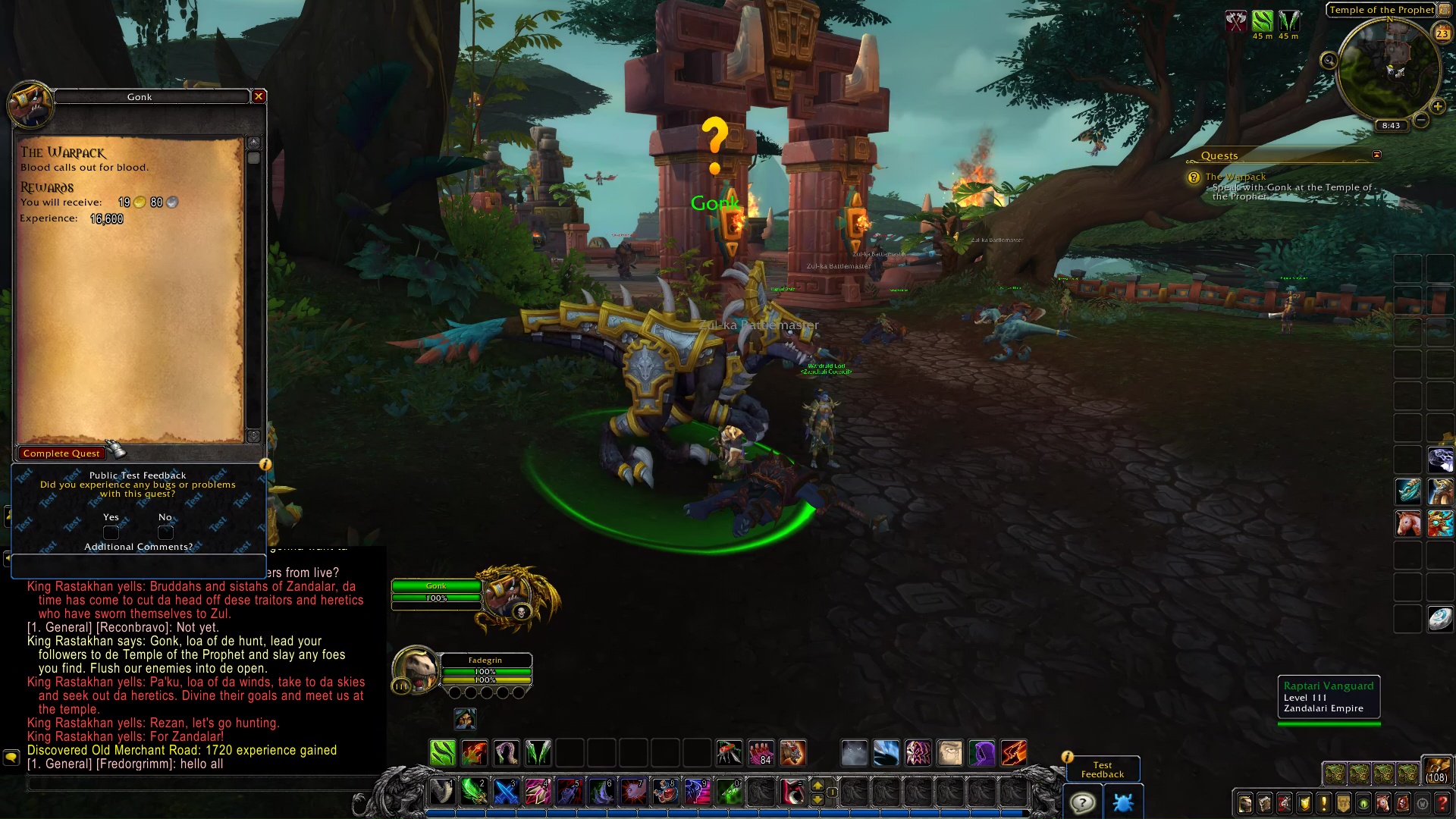 The Warpack