Yazma: You there, Speaker of the Horde. My spies have told me of dark heresies being practiced in our sacred temple of Zanchul. The King sent Loti and Raal to deal with the situation but those two bickering Council members are soft on their own followers. We need someone more… ruthlessly neutral. Go meet Wardruid Loti down at the Zocalo and she can tell you the rest.
QUEST OBJECTIVES
Speak with Wardruid Loti in the Zocalo.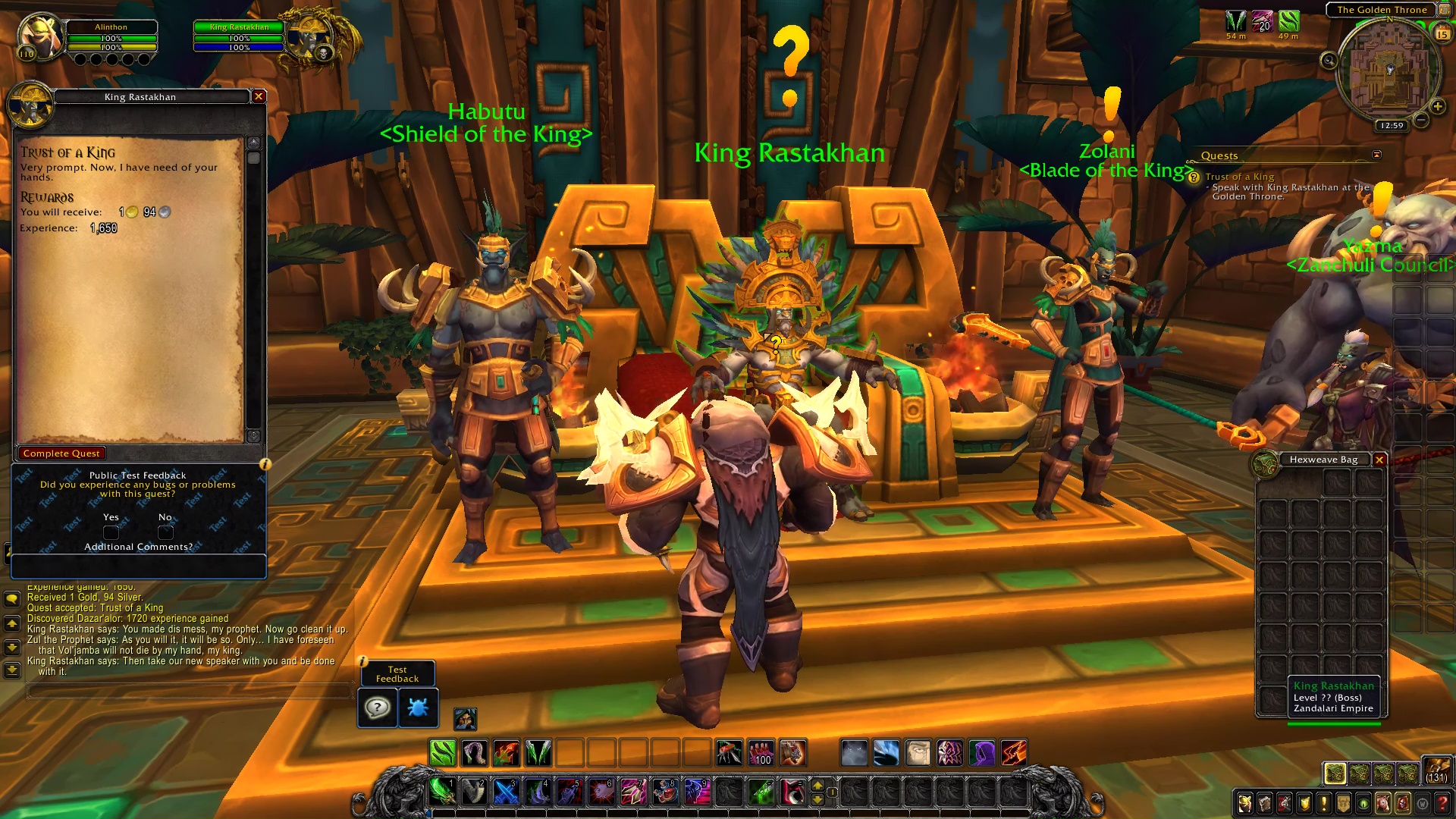 COMPLETION
Wardruid Loti: Welcome to da steps of Zanchul, (Name). Ya be treadin' on sacred grounds soon.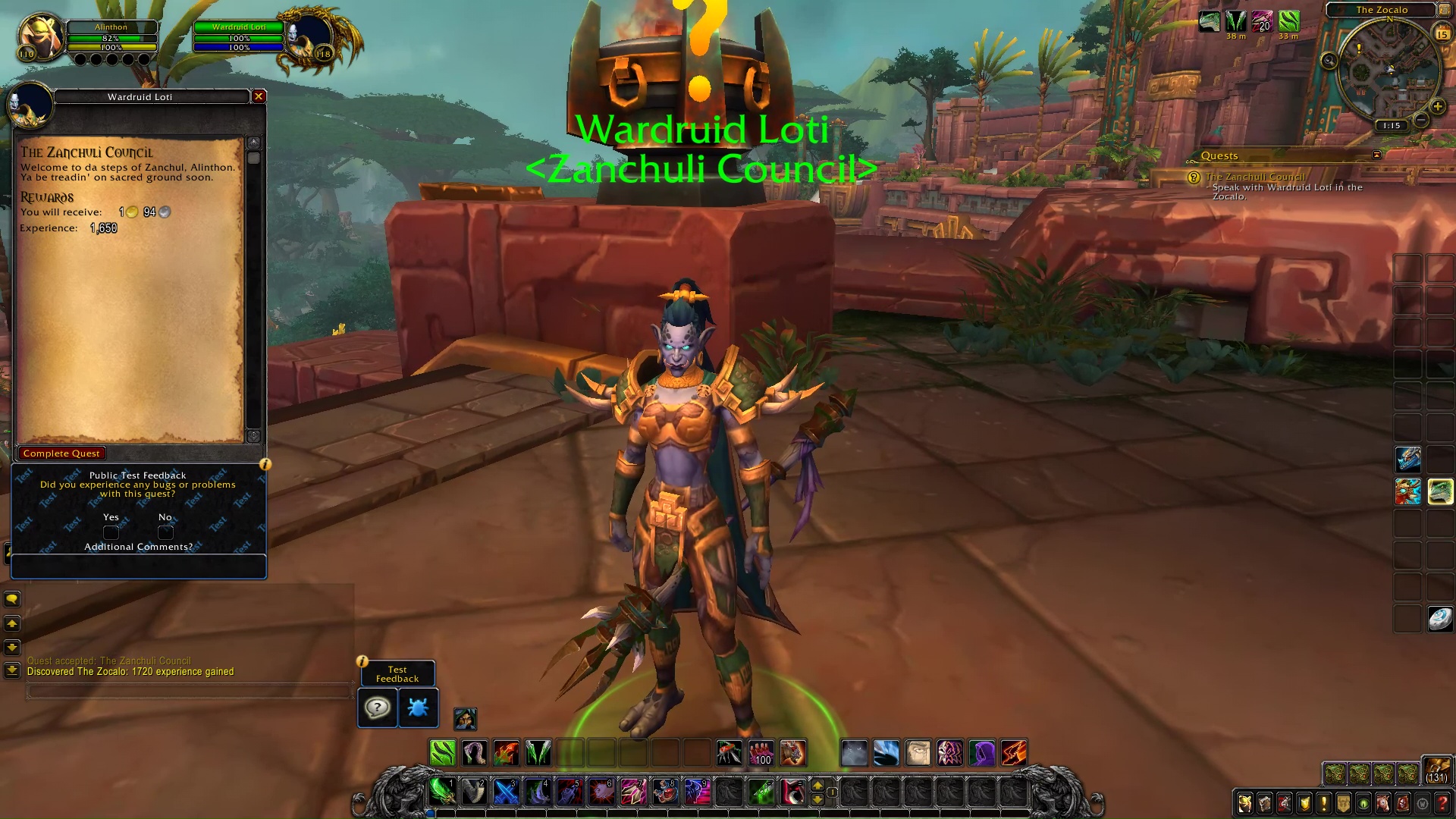 The Zanchuli Council