Yazma: I have a mundane task for you. Our esteemed Prophet Zul has words to distribute to very specific individuals in de port. And he requested you be de one to deliver it. Don't ask me why he didn't just have you deliver these when you were here the first time. De prophet be notorious for not sharin' all of his visions.
QUEST OBJECTIVES
Deliver the Words of Zul to various individuals in the Port of Zandalar.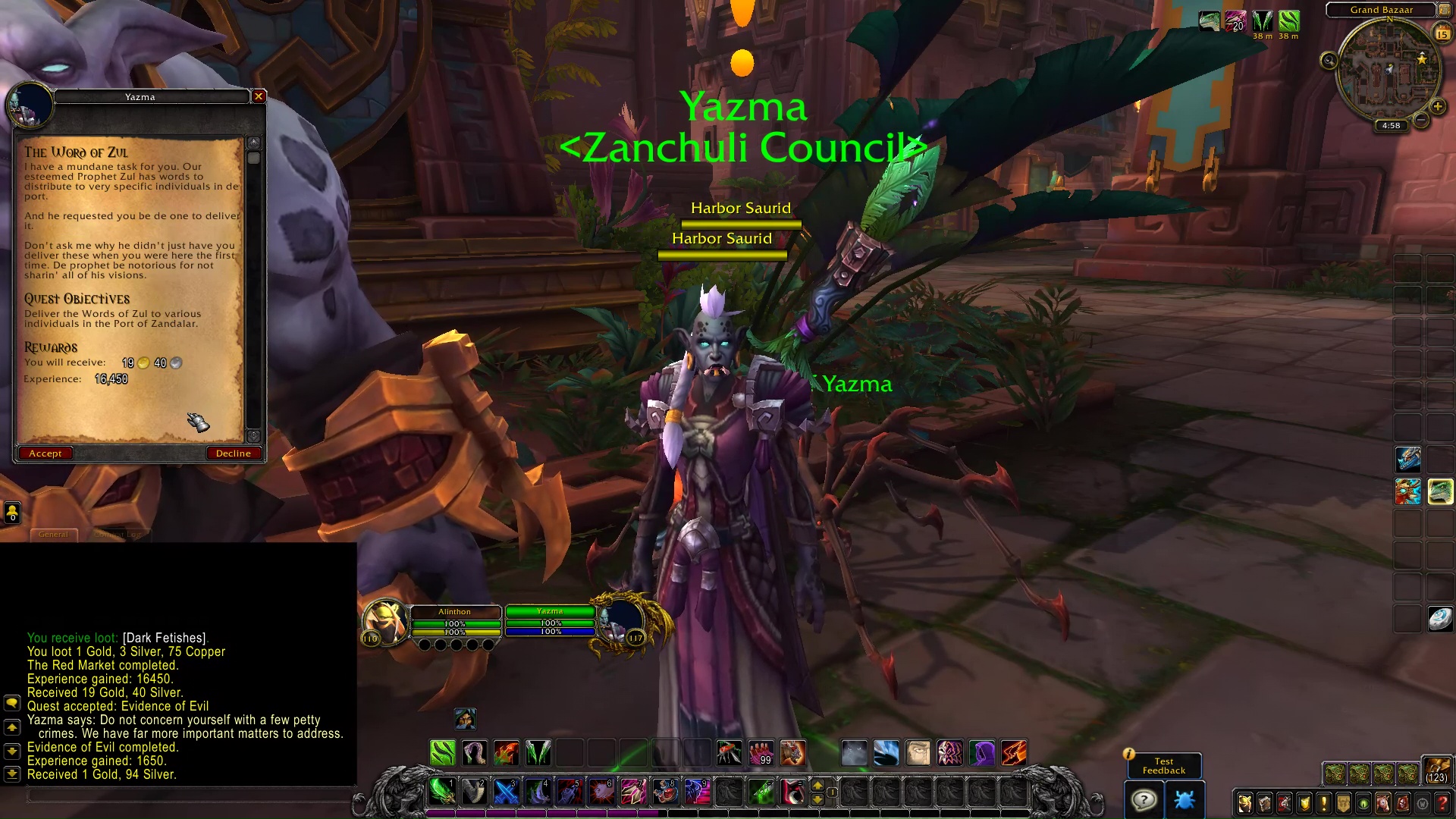 PROGRESS
Doomsayer Volkini: You! It is you! Zul described you to me once, in perfect detail. You even have that… thing… on your face. Just as he described. Tell me, is it true? Have you brought me his word?
(When did you last talk to Zul?)
Doomsayer Volkini: Years ago, when he returned with our fleet from exile. He described his vision of this day when de world would bleed, and he described you in great detail.
(Show her the Word of Zul.)
Doomsayer Volkini: The time has come! I must tell the others. Those still faithful to him must know.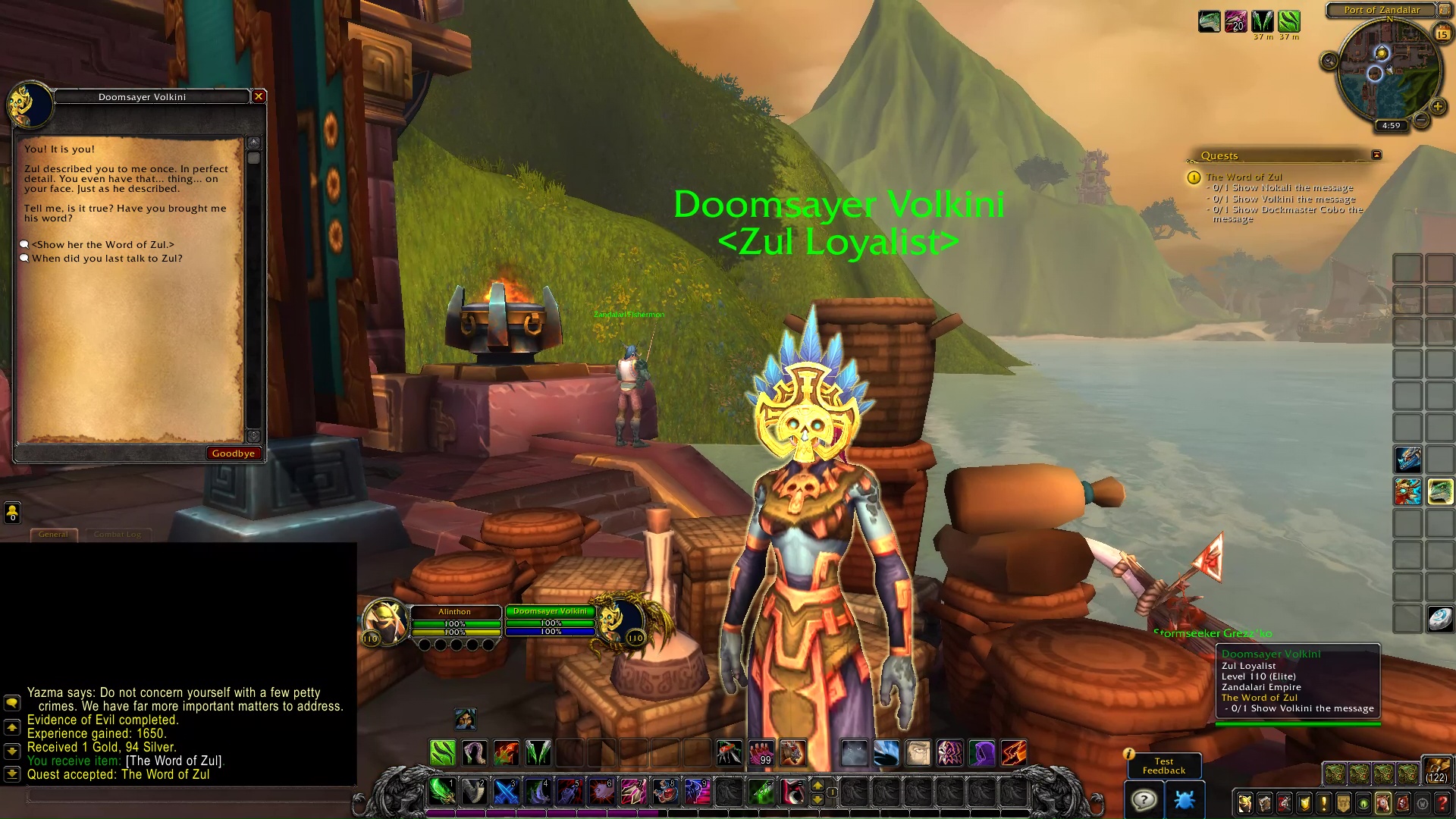 Nokali the Scarred: What is it, outsider?
(Show him the Word of Zul.)
Nokali the Scarred: So the time has come at last. I have been saving this messenger beast since de Thunder King rose. It would seem its day has finally arrived.
NOTE: The pterrordax messenger he released is named Nalu'kana. Nokali is standing next to the Grand Bazaar Flight Master Ripa the Wind Ripper.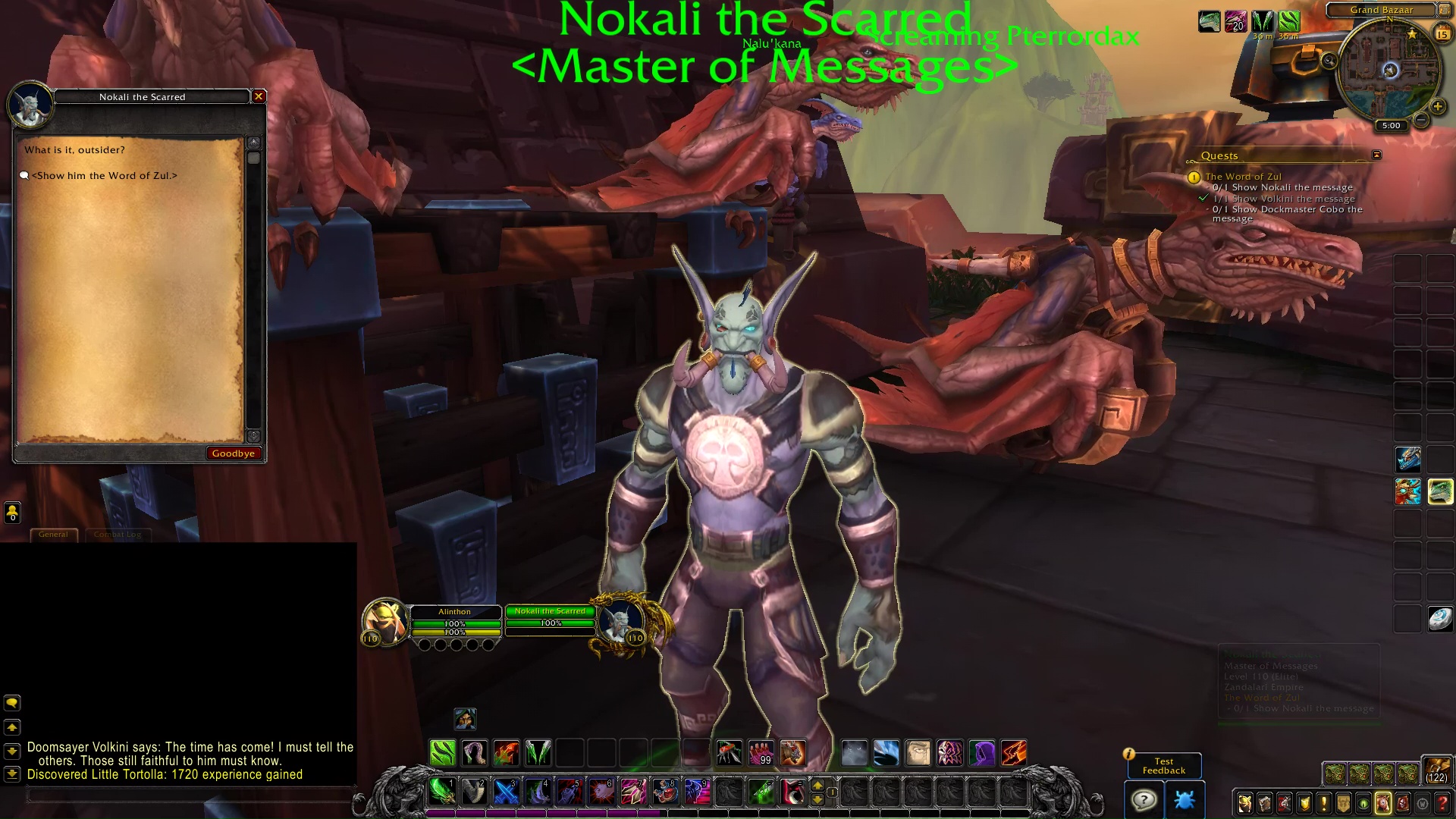 Dockmaster Cobo: I oversee hundreds of vessels dat land and leave every month from these docks, and I make sure every one of them ships on time. Speak quickly, my time be in high demand.
(Show him the Word of Zul.)
Dockmaster Cobo: Zul's visions, bah! Did he tell you about de time he predicted Zandalar would sink beneath de waves? He was wrong. Oh there was damage, but Zul fled, with our fleet, and started a few wars. Those of us who stayed, endured. We rebuilt. Because THAT is what it means to be a Zandalari.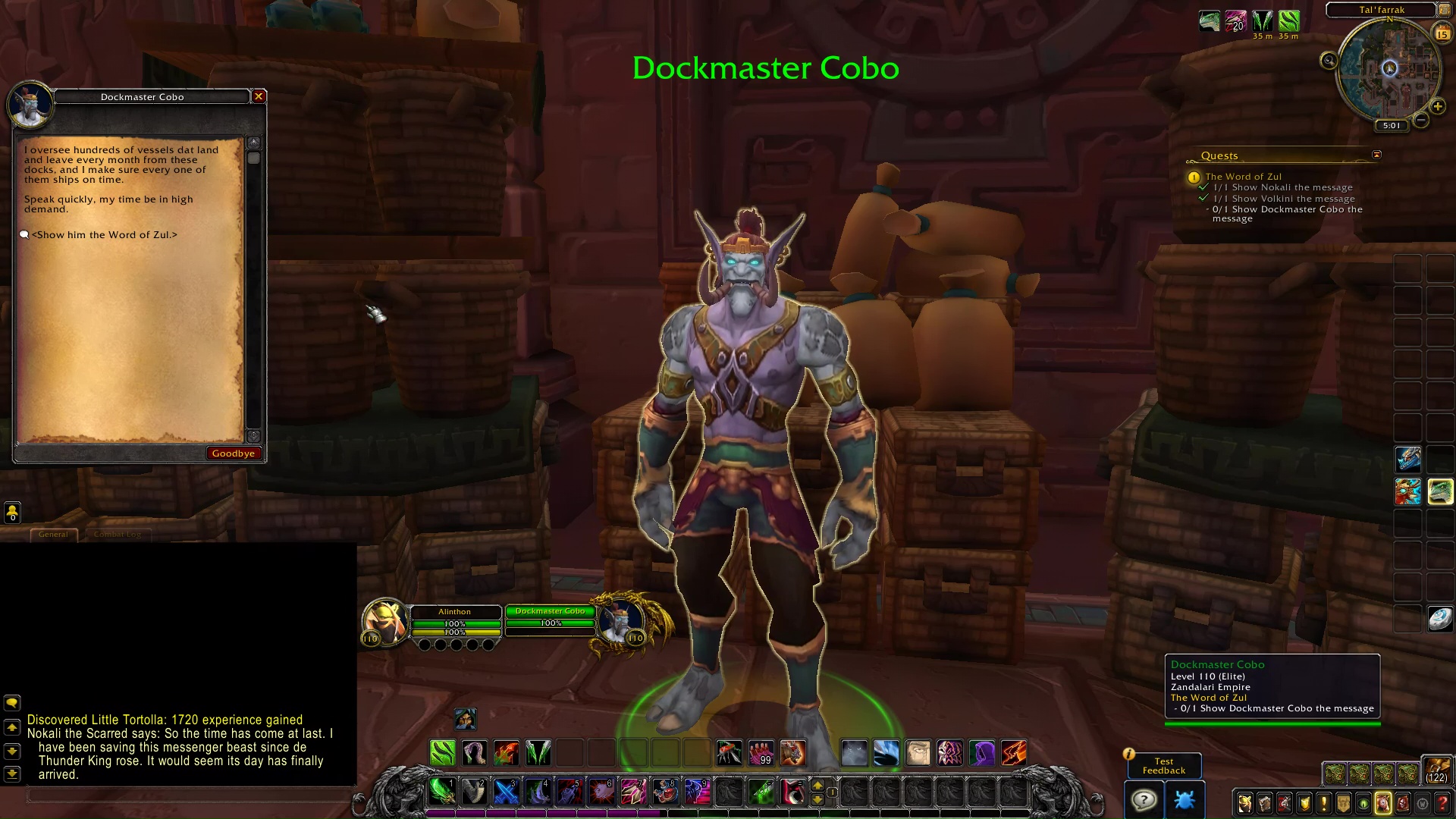 COMPLETION
Yazma: Ah, you are a competent errand-(race) after all. Perhaps you could be trusted with more important tasks, like trash removal.
The Word of Zul