Bently Greaseflare: These Zandalari won't go near Gorilla Gorge. All because they're afraid! It's just a few talking gorillas. And one 'big mon' in particular as the Zandalari call him. All we need to do is take out King Da'ka and the villagers will probably throw us a parade! Or at least let us mine that kaja'mite. Think you can handle one big gorilla, chum?
QUEST OBJECTIVES
Slay King Da'ka.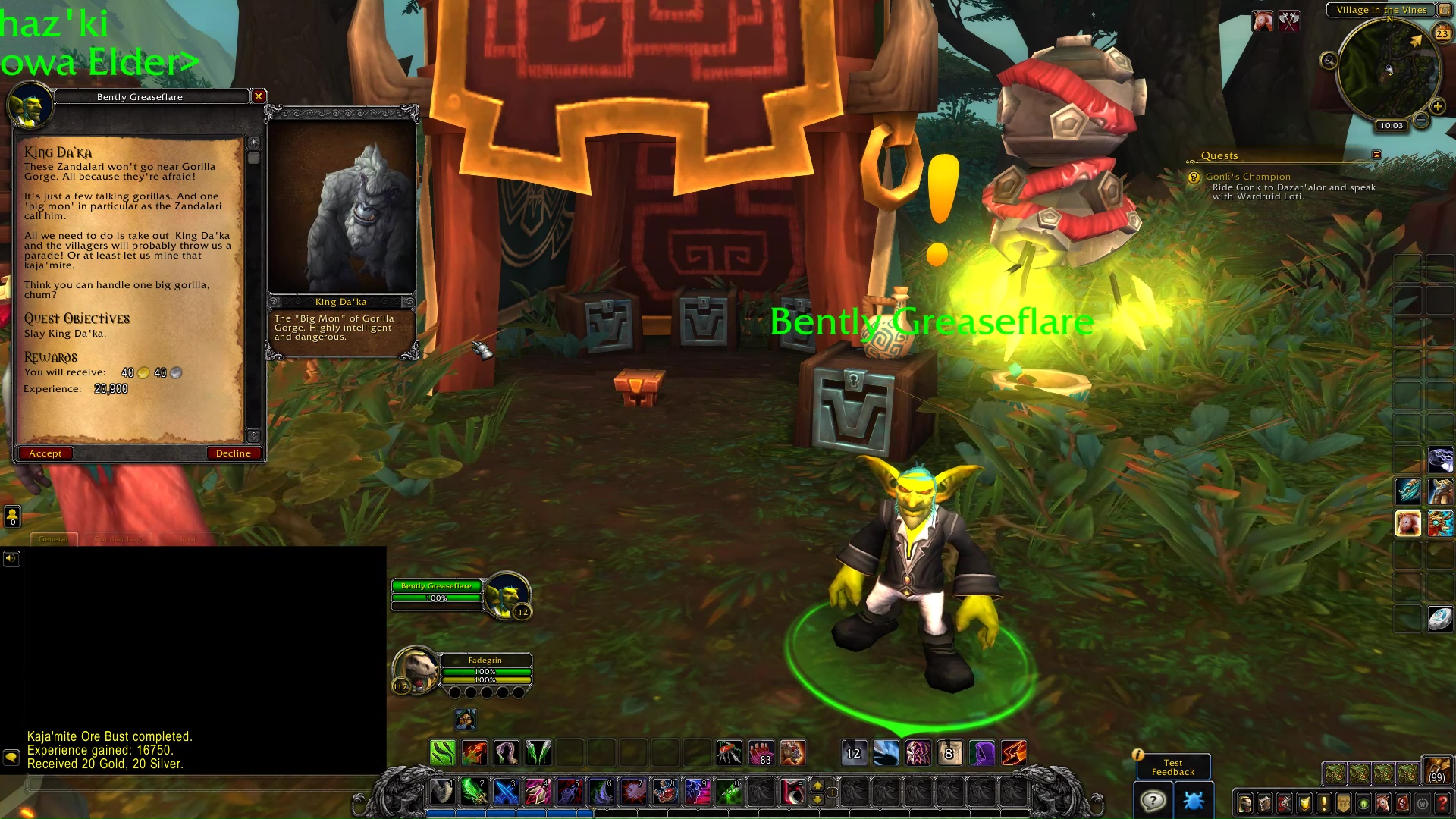 PROGRESS
King Da'ka: Villain! You are as a candle, better when burnt out.
King Da'ka: Thus falls… King Da'ka.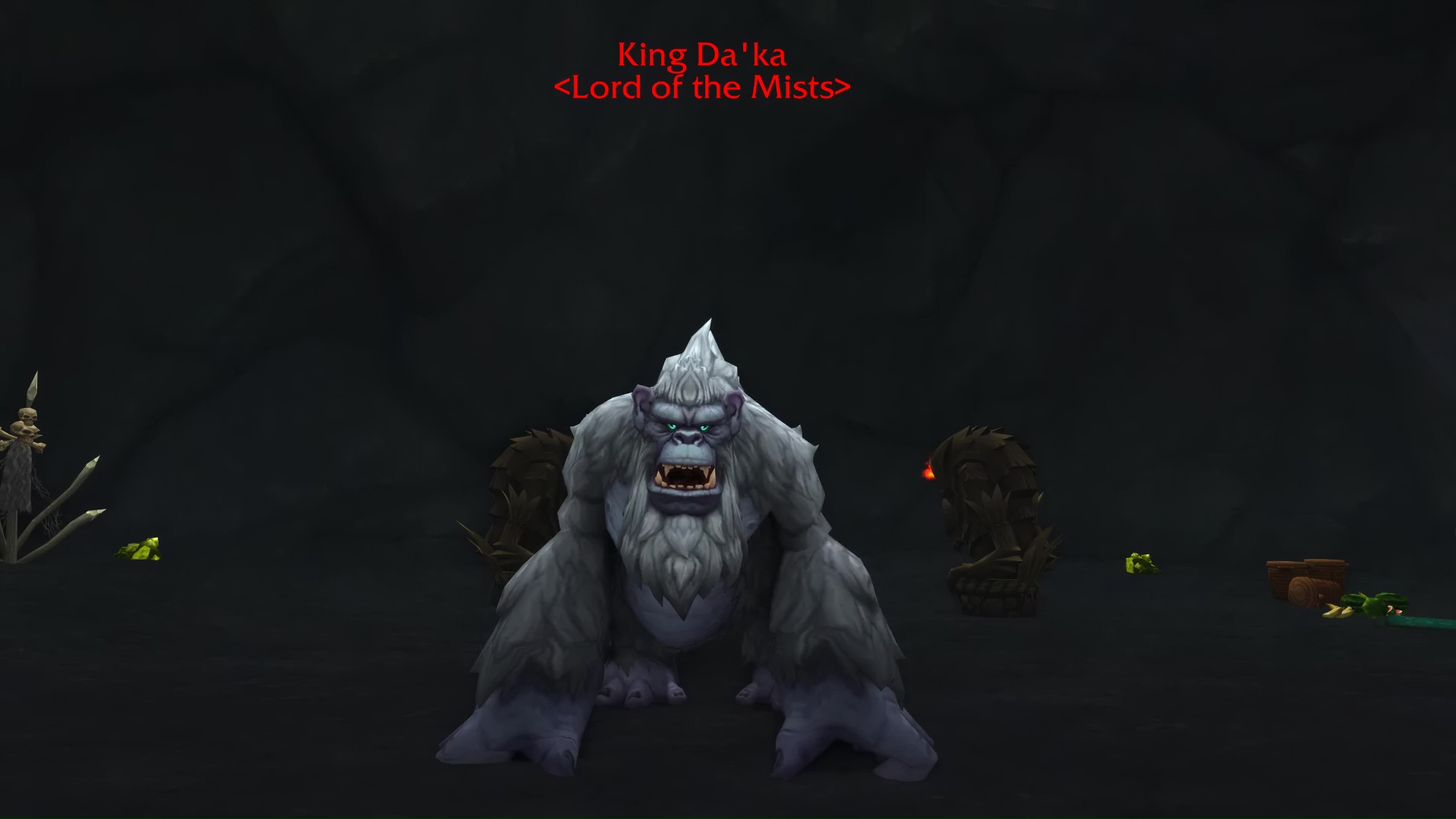 COMPLETION
Bently Greaseflare: Good. One less mook to deal with. That kaja'mite is as good as ours!
King Da'ka