Wardruid Loti: I would like to say we are doing well, but we are not.
Da Zanchuli Council is broken. Raal and I are all dat remain who are still loyal to King Rastakhan. Ya best bring news to your Horde and tell dem what transpired here.
Raal and I will rally what support we can and head for da Zocalo.
And hero, thank you for saving me life and me loa.
QUEST OBJECTIVES
Speak with Nathanos Blightcaller in Dazar'alor.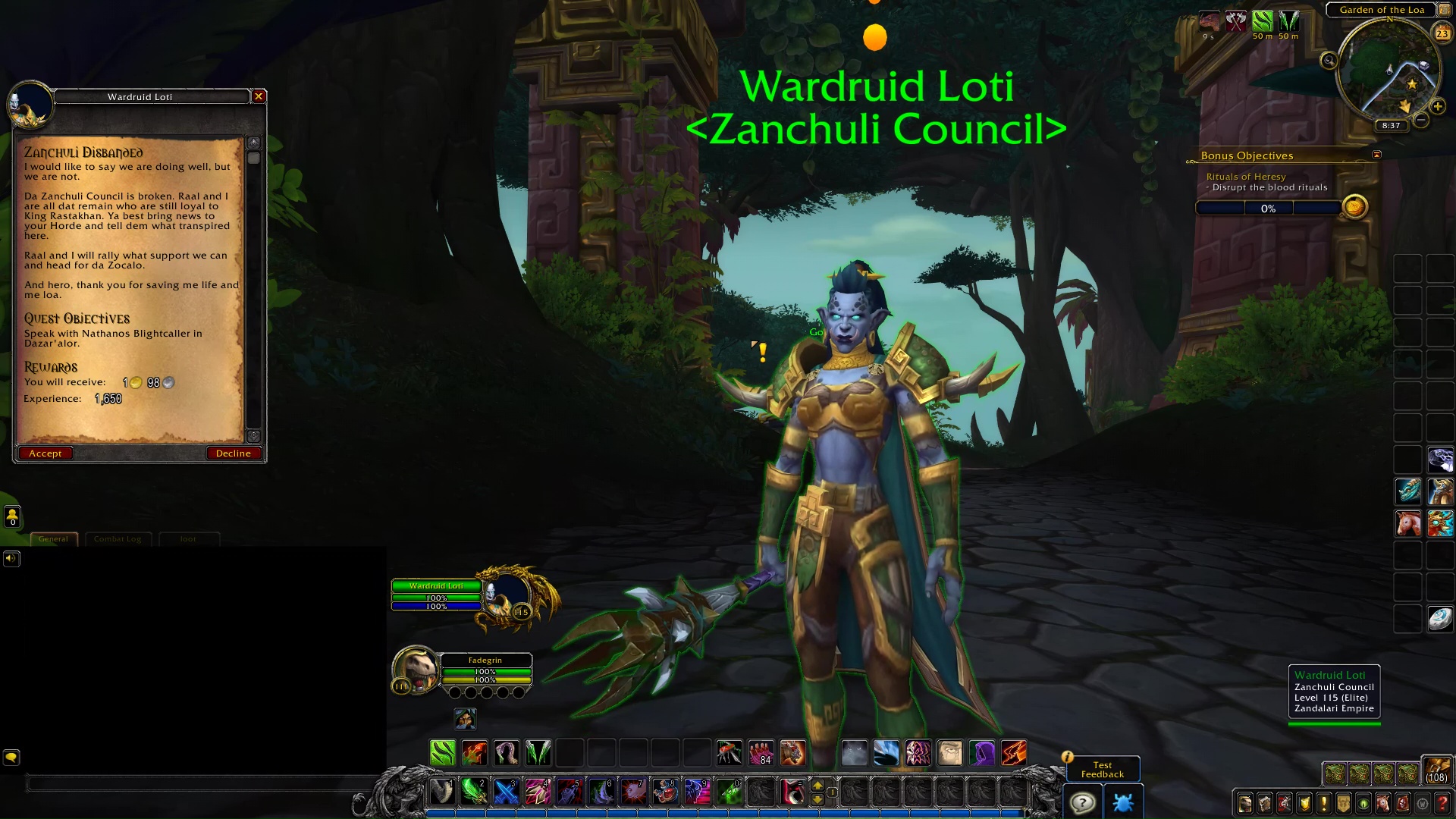 PROGRESS
TIP: Take the Garden of the Loa flight master to Dazar'alor (Horde Embassy)
COMPLETION
Nathanos Blightcaller: 2 out of 6 Zanchuli Council members still with us? Well, not as good as I would like so we will have to kill some of those traitors to help even out the odds.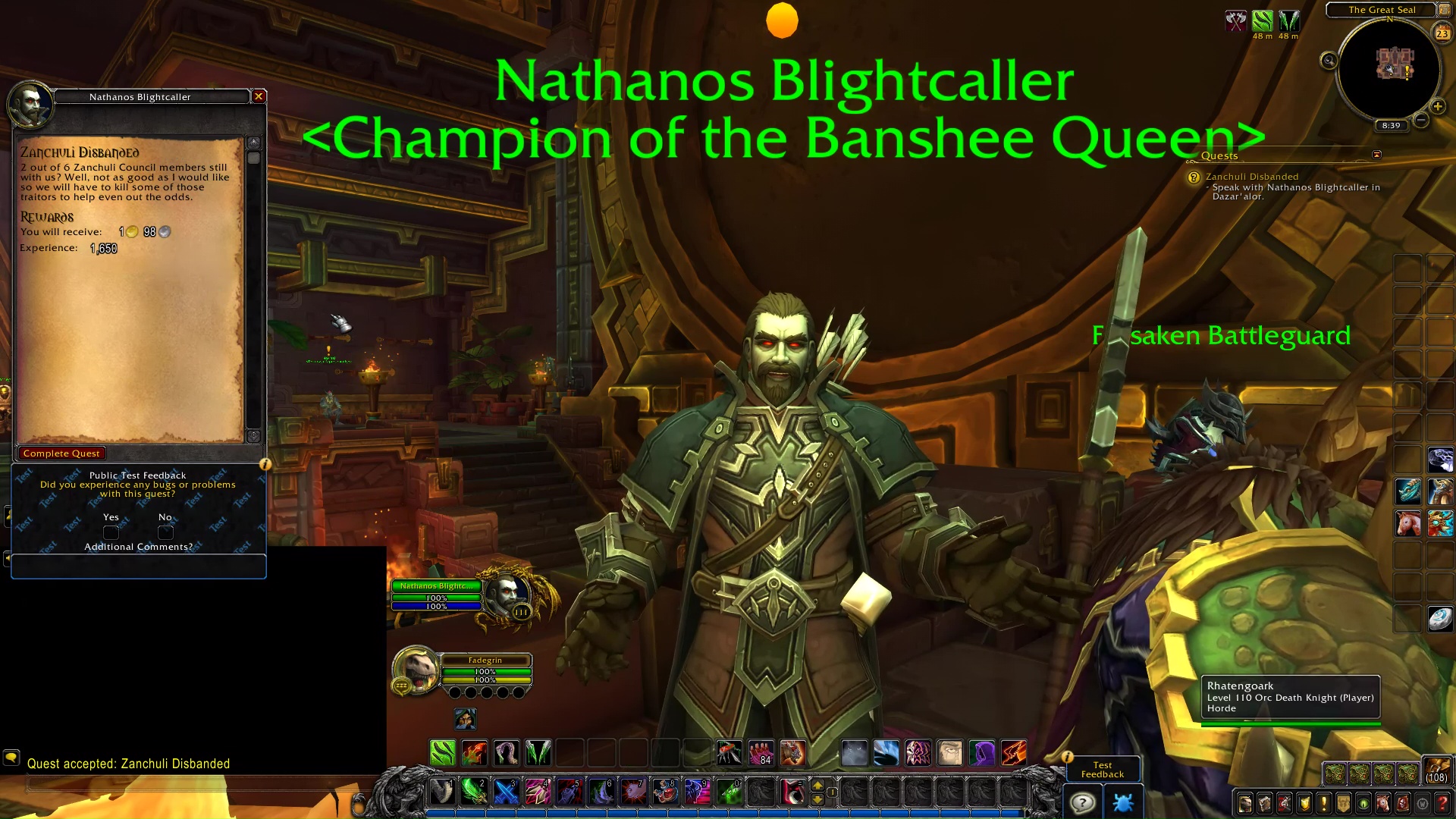 Zanchuli Disbanded