: The naga sent their tiny, foul, muck-smelling minions into our camp. They are quite bothersome. If we do nothing, and their numbers continue to grow, they could pose a threat. You look quick and handy, could you perhaps expunge a few for us?
QUEST OBJECTIVES
Slay 6 Gilblins at the Scavenger's Strand.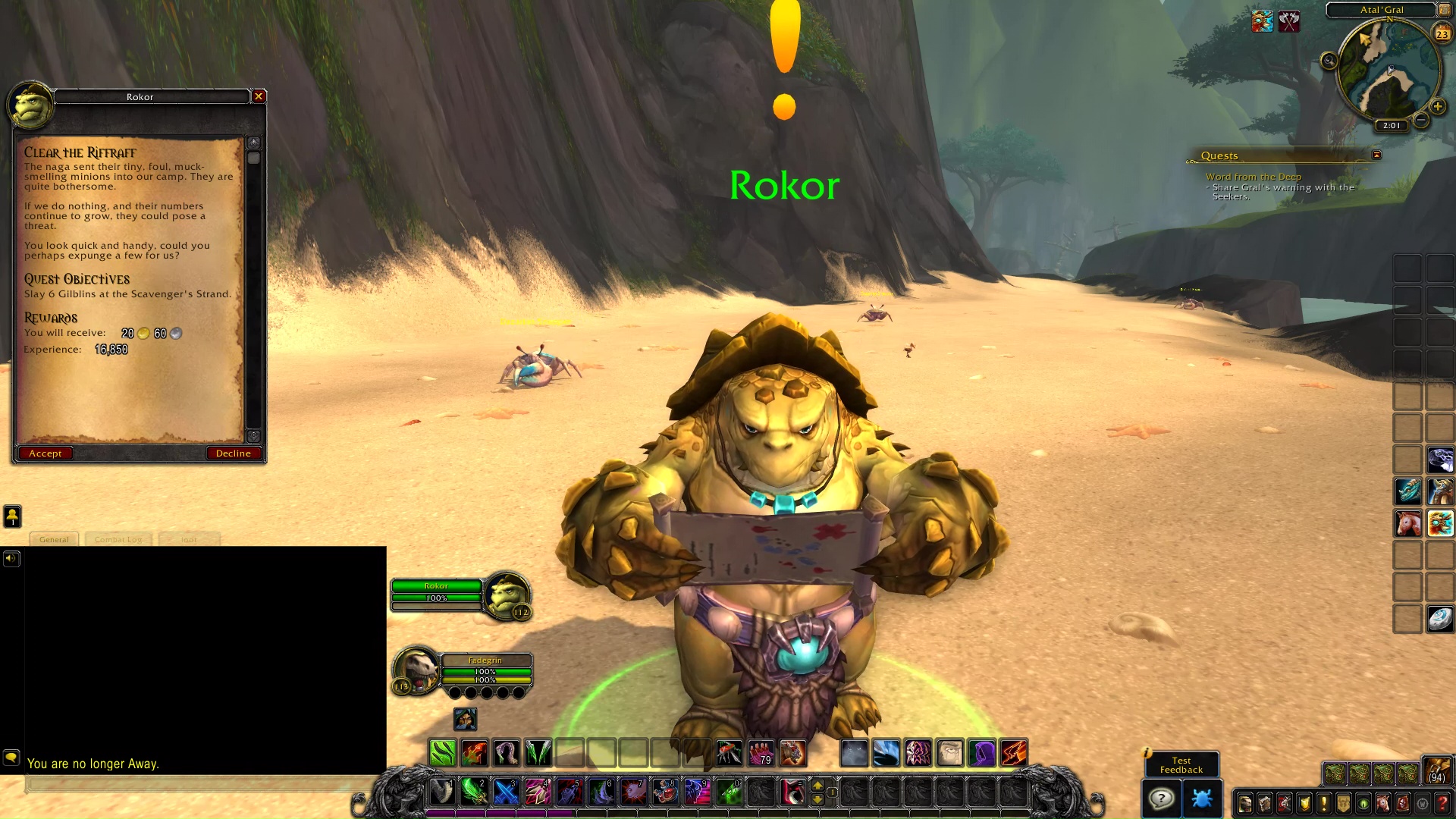 PROGRESS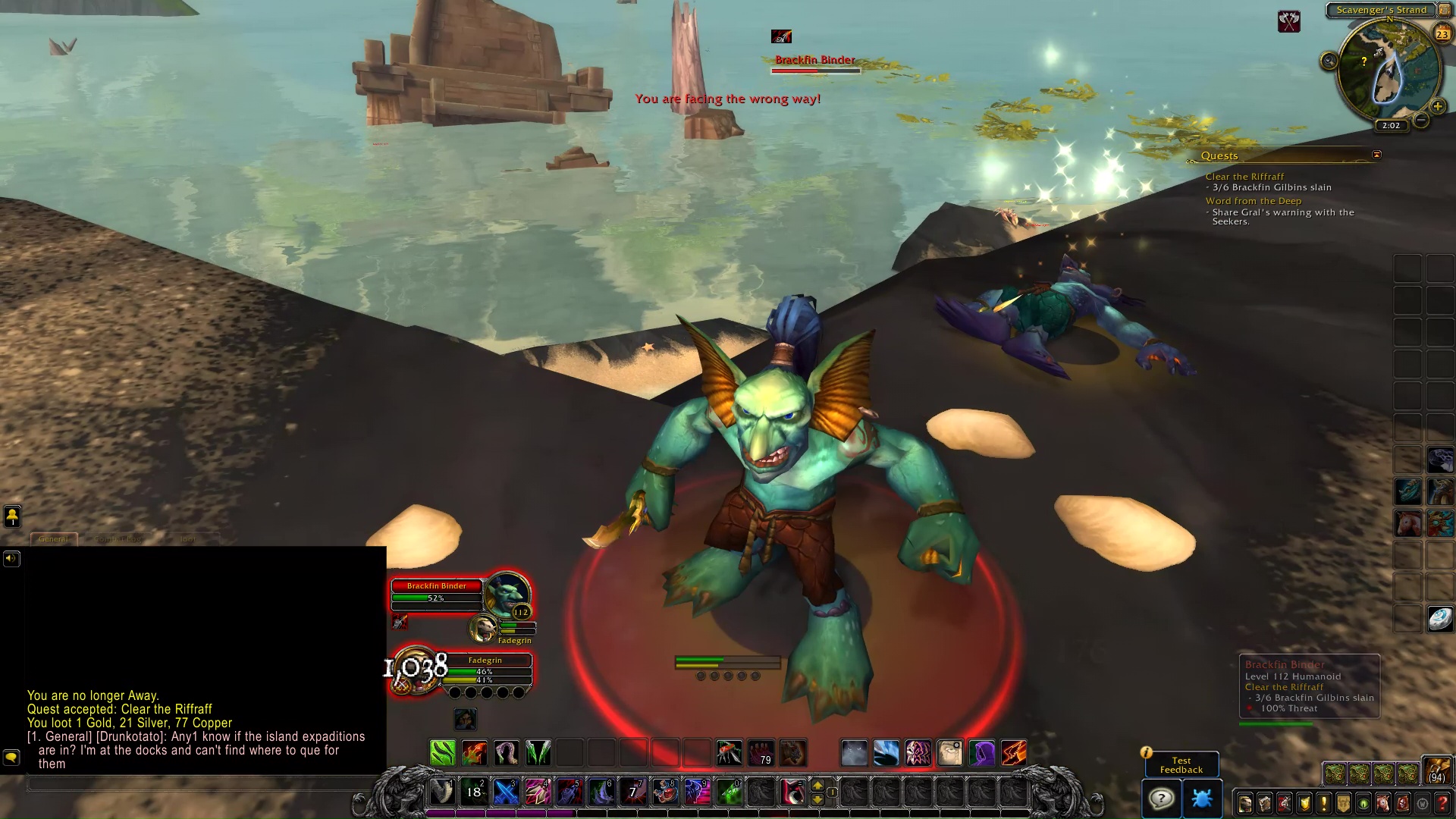 COMPLETION
Trader Kro: Maybe, some day, they will learn to think for themselves. Or at least choose a master more wisely.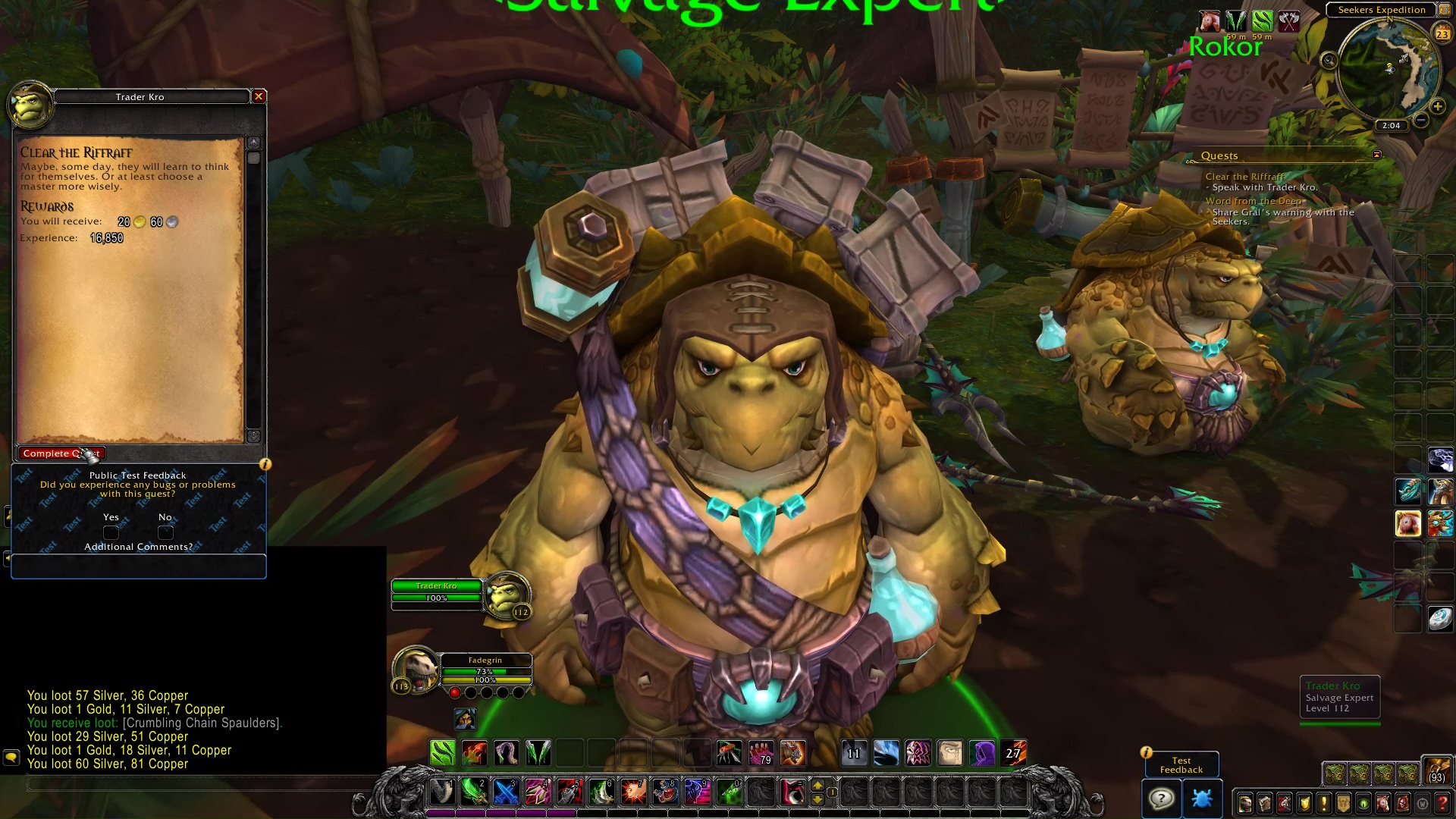 Clear the Riffraff