Wardruid Loti: When I get my claws into Yazma and her spider cult… oh, there will be blood.
Wardruid Loti:
QUEST OBJECTIVES
Kill Crazzak and free Hexlord Raal.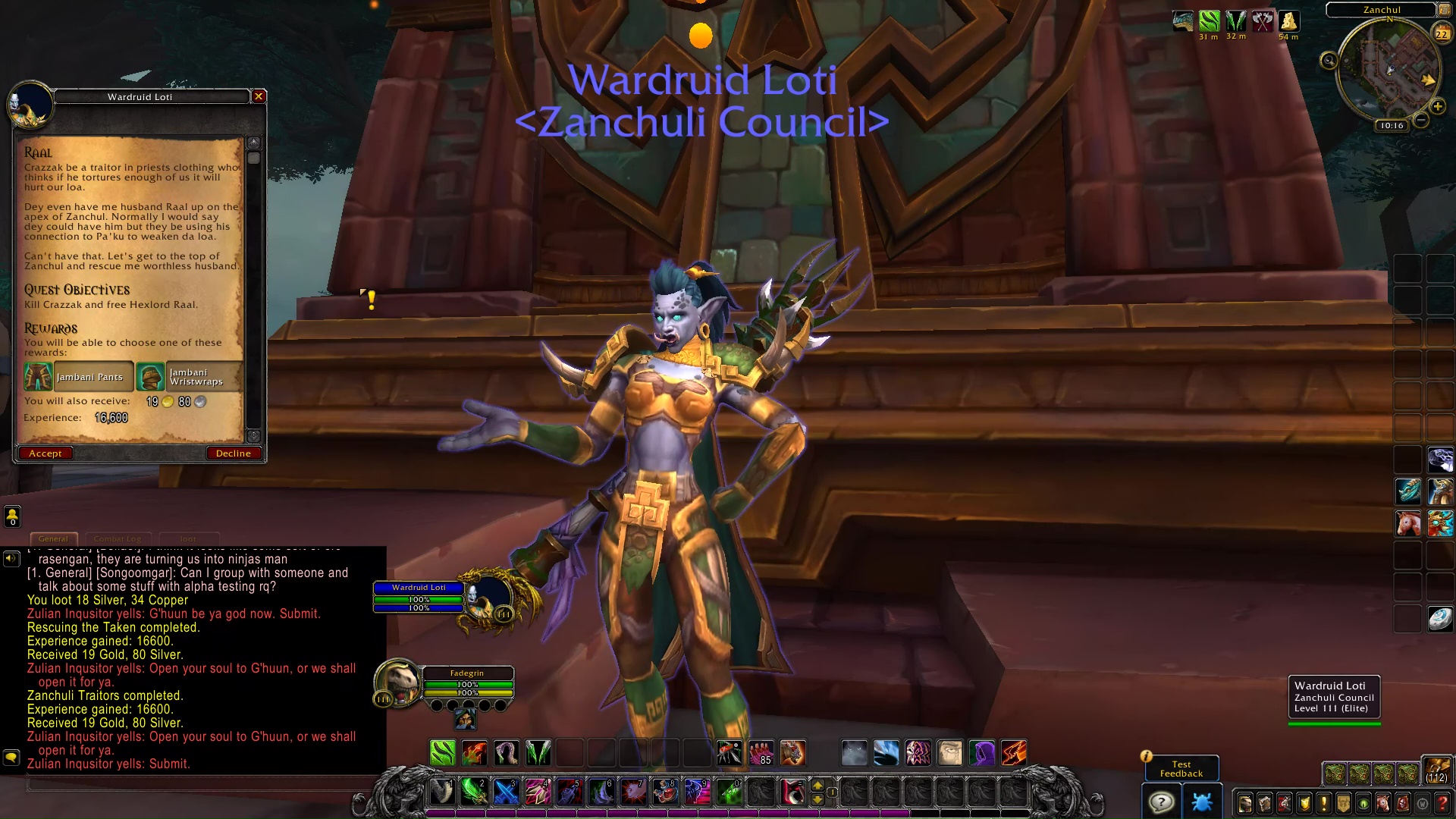 PROGRESS
TIP: Go into the Zanchui temple on the ground level, through the western doorway. Crazzak is on the third floor at the top of the temple.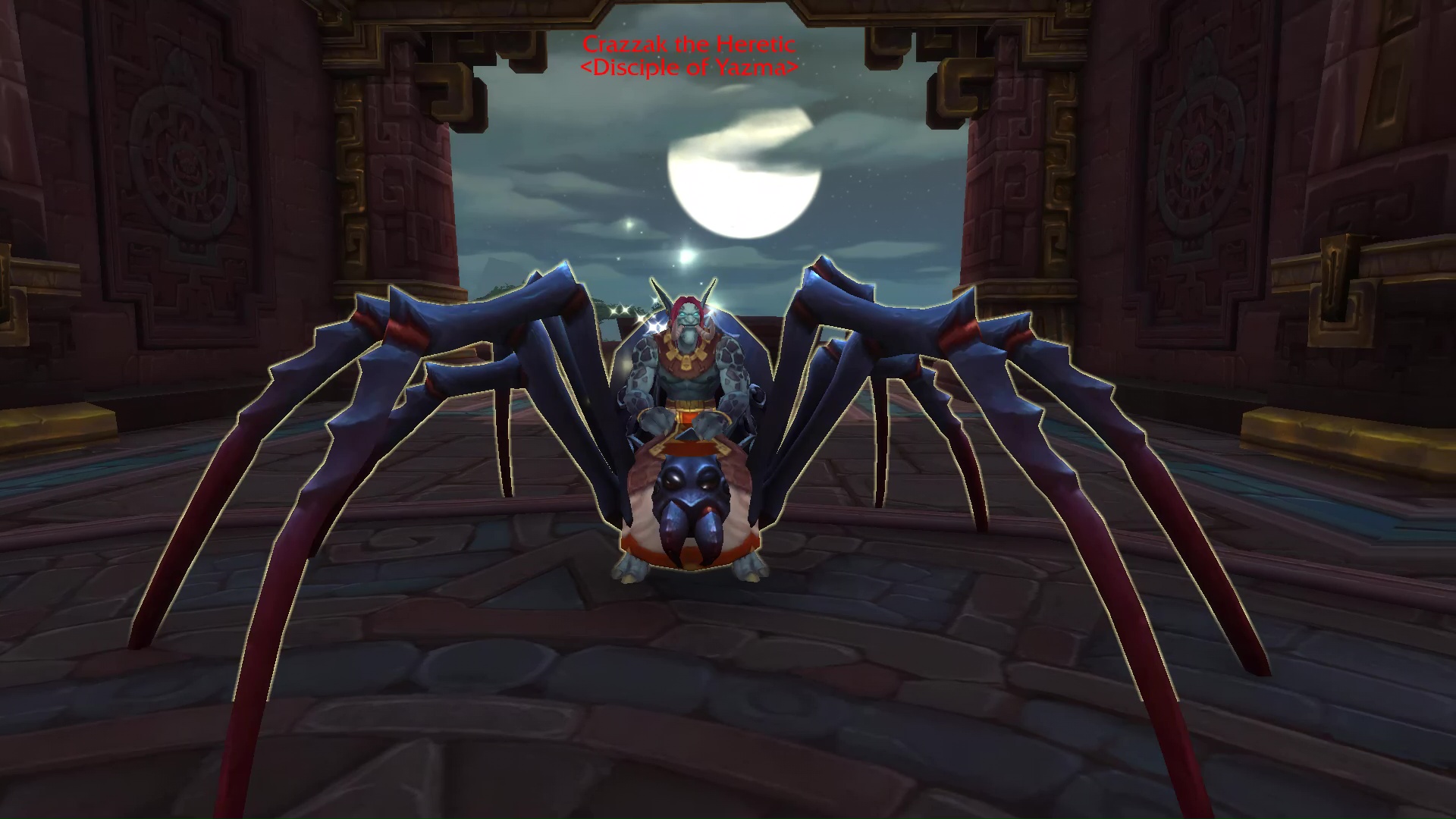 COMPLETION
Raal: Aya… did ya have to bring Loti? She never going to let me forget about dis.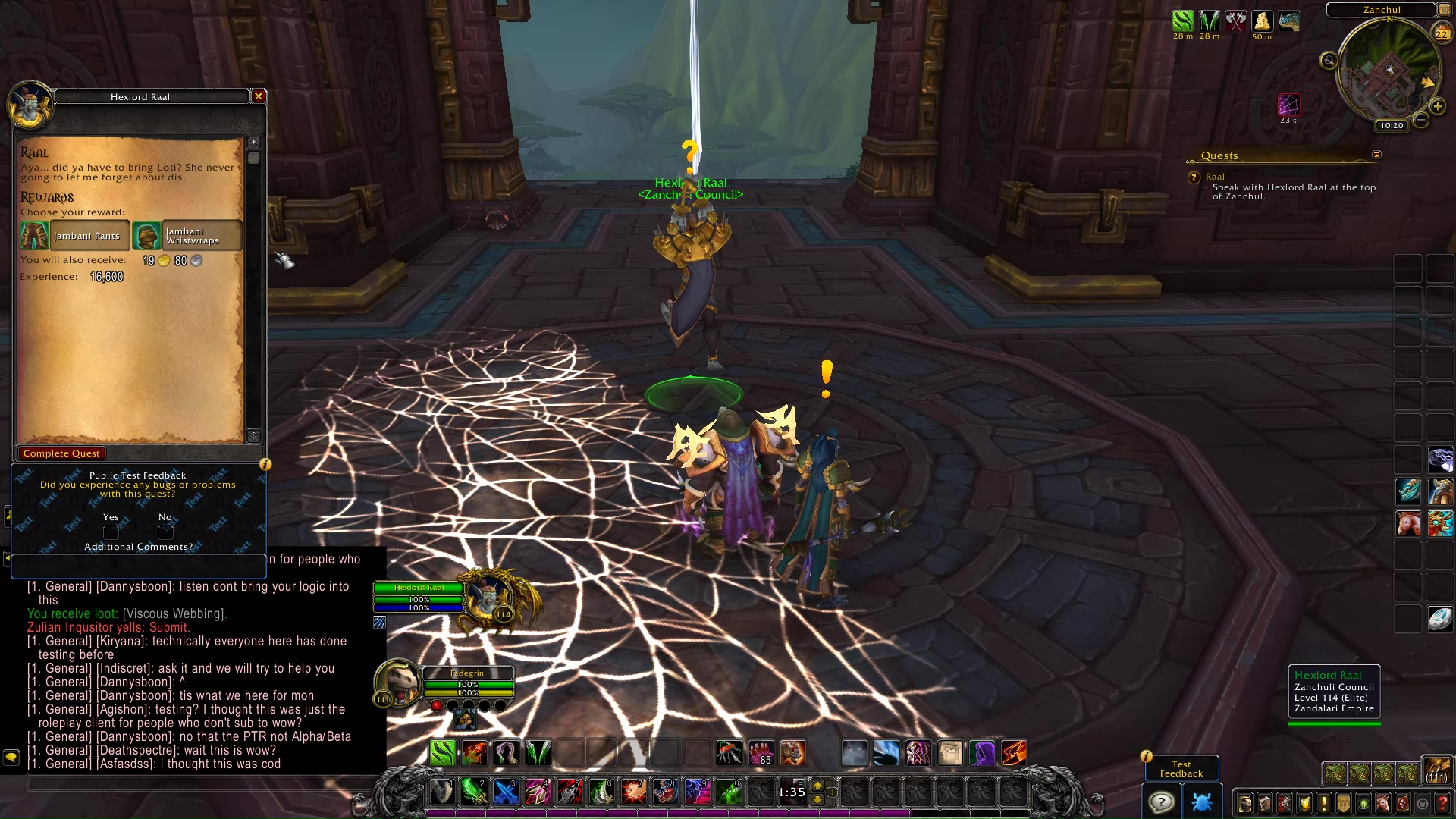 Raal