Zolani: General Jakra'zet had orders to ensure dis place had protection. Guard protection. I see none of that.
Jakra'zet be a stubborn General and one I have had my eye on for a while now.
Regardless, we must remind these lesser tribes who rules this city in a message dey will understand.
I charge you with collecting heads.
Enter Tal'farrak and Tal'aman and collect a quota of heads.
QUEST OBJECTIVES
Collect 10 Troll Heads from Tal'aman or Tal'farrak.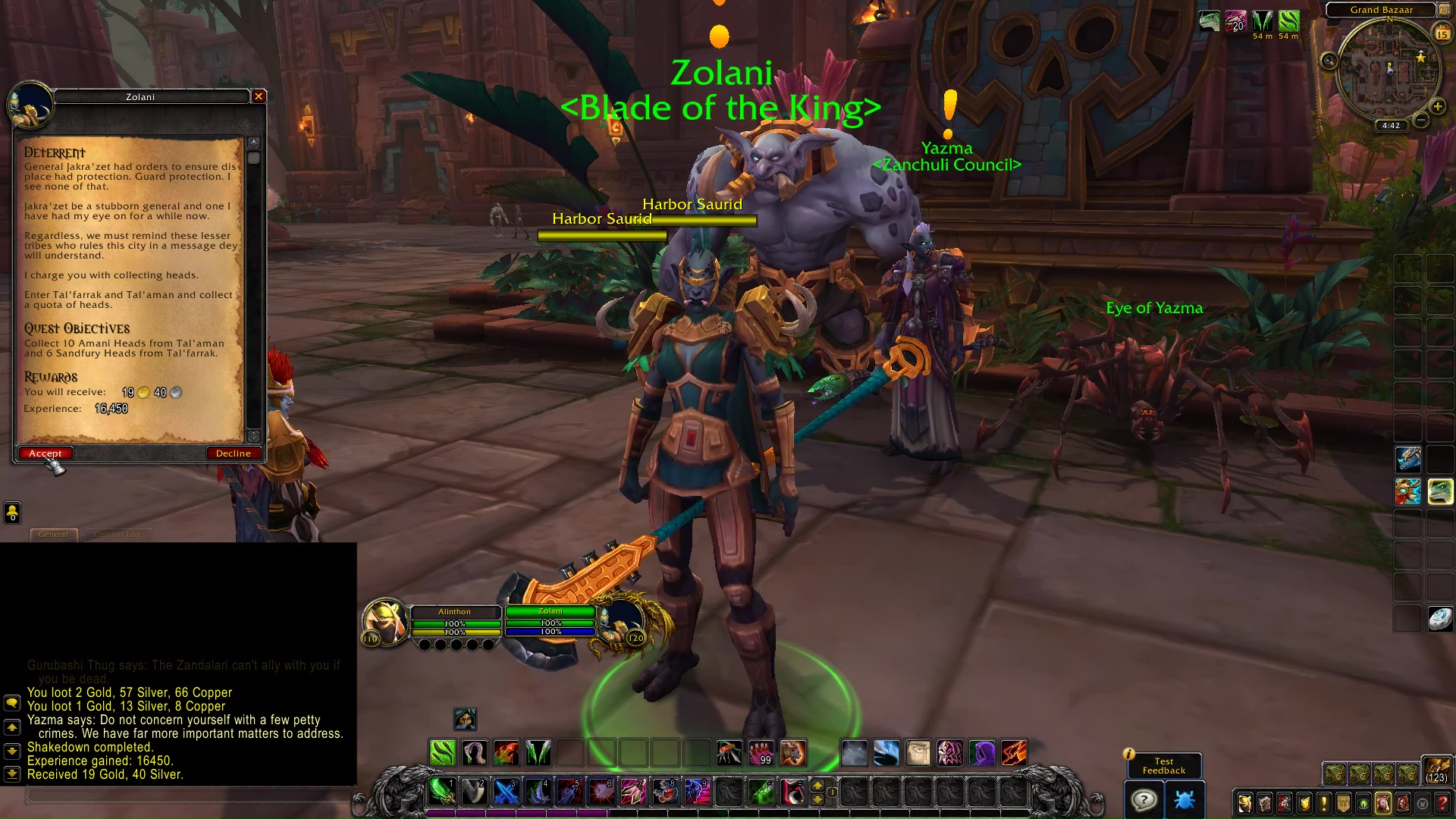 PROGRESS
TIP: Go upstairs one tier. To the west are the Sandfury (collect 6 heads). To the east are the Amani (collect 10 heads).
COMPLETION
Zolani: Troll politics be more like a blood sport. When visitors do not understand da language of your laws, it becomes necessary to explain your laws in a language dey understand.
Deterrent