Witch Doctor Jangalar: Mood is everything for love and Irritable Maka'fon is not in da mood.
Voodoo incense, specially formulated for brutosaurs by an expert witch doctor like myself, will surely spark da fire of da mother spirit in her heart.
Certain fragrant rushes work best and da jungle will provide.
Zandalari rushes grow near da waters here. Get a good amount for me and I will make an incense bundle big enough to set da mood.
QUEST OBJECTIVES
Find 7 Fragrant Rushes to make incense for Irritable Maka'fon.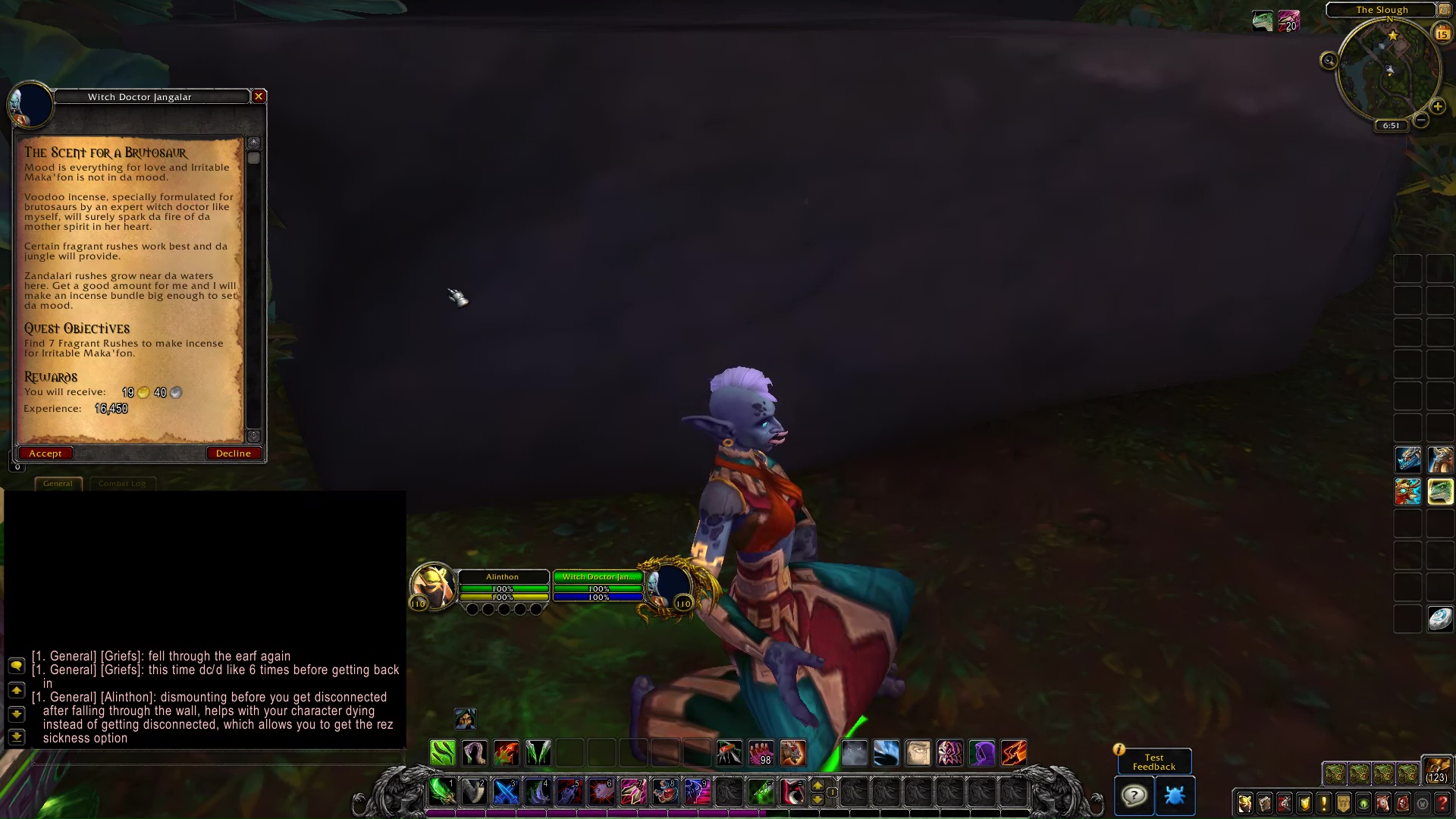 TIP: The Fragrant Bushes are plants that grow around the river (southwest in the mini-map.)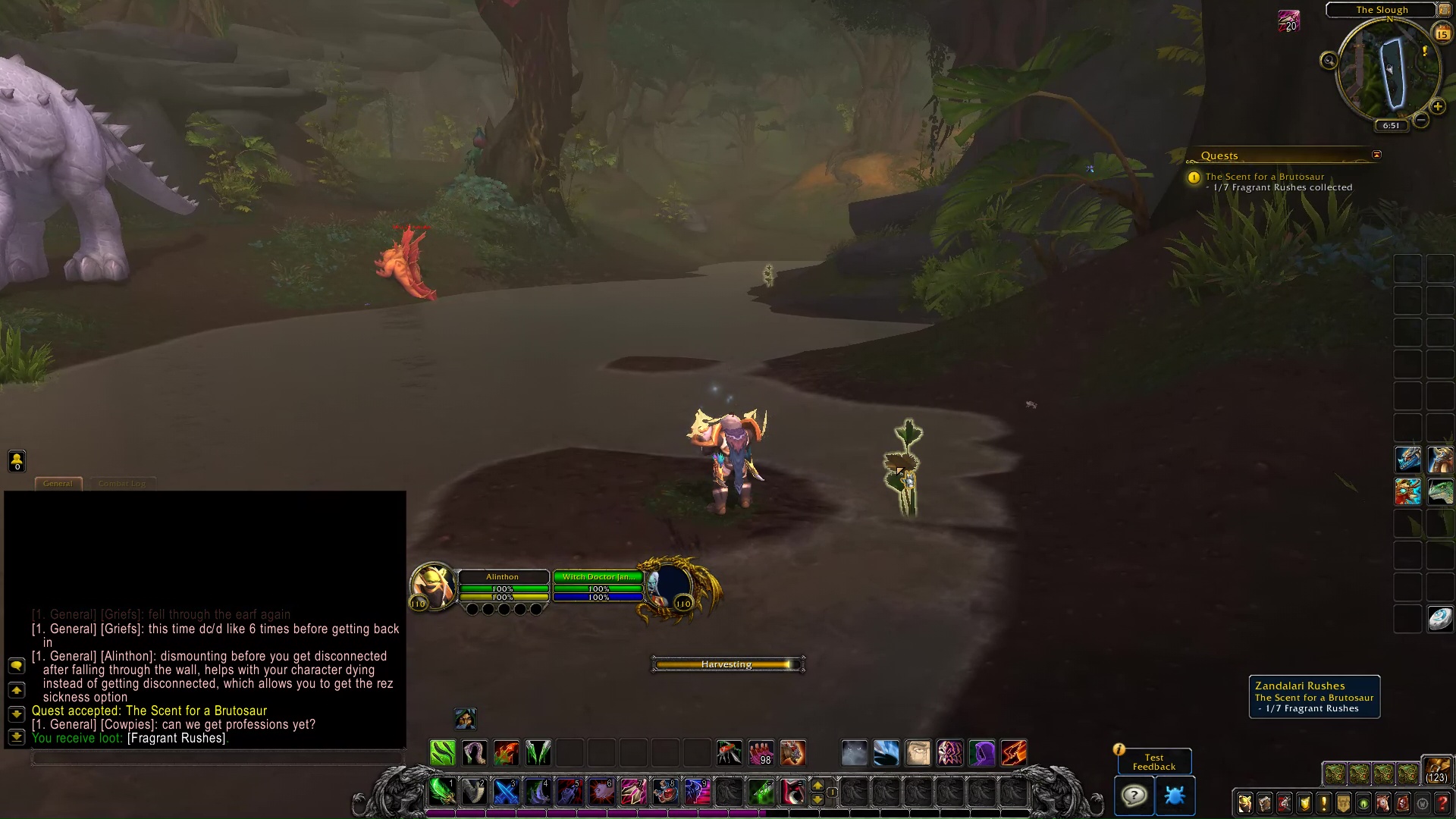 COMPLETION
Witch Doctor Jangalar: Look for da rushes near da life-giving waters dat I might use my voodoo to make incense for da brutosaurs.
Witch Doctor Jangalar: Well done! I will weave dese rushes into incense bundles and cast my best spells upon dem.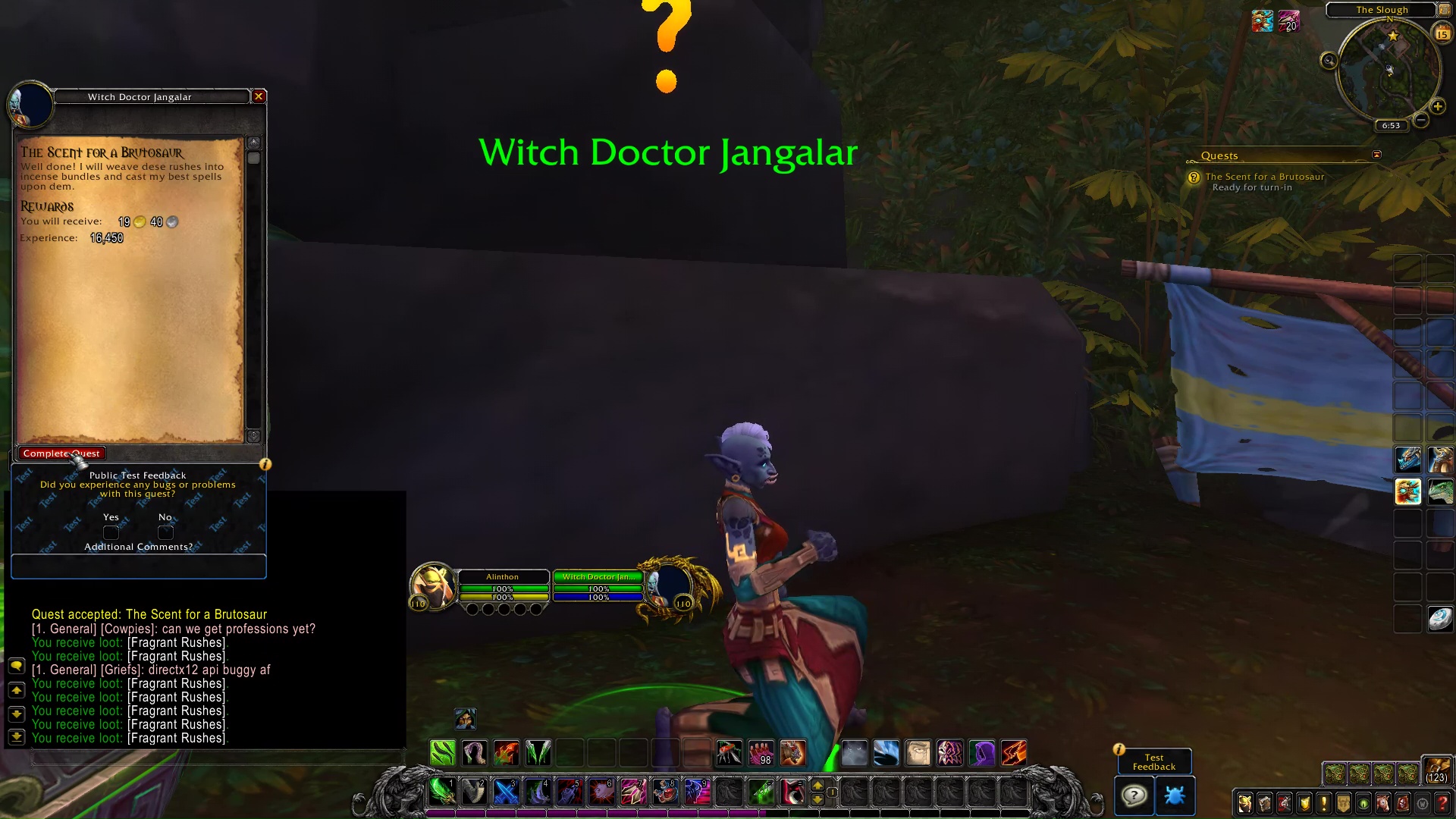 The Scent for a Brutosaur