Mulverick: I owe you a great debt for what you've done this day. I see my debts through. If you have need of me, you have only to call.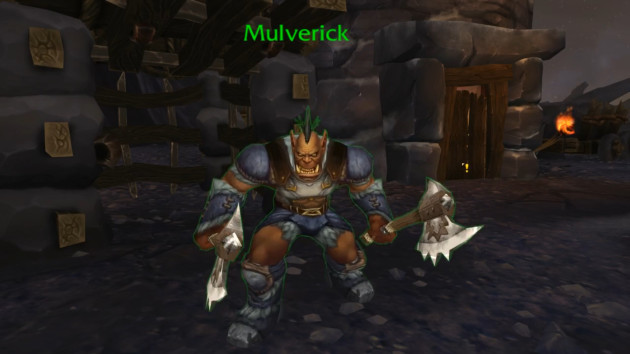 Mulverick's Offer of Service
Mulverick: Well, hero, I owe you both my life and my honor. I ask that you allow me to repay this debt by serving under your command.
You will find that I am a fearsome hunter. I have also mastered the art of riding the rylaks, which few among the Frostwolves can claim.
Will you accept my service?
Quest Objectives
The following spell will be cast on you – Follower Mulverick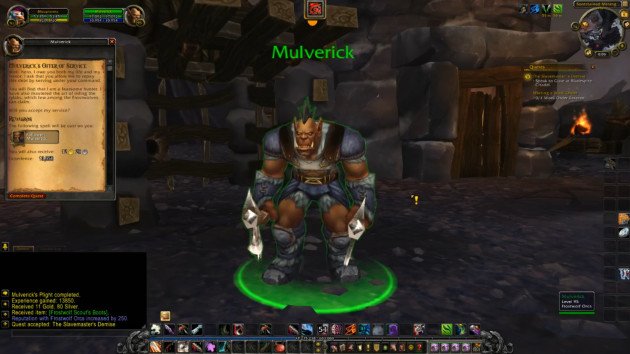 Note: Mulverick will become your Garrison follower and you can add him to a Garrison mission party.

Return to the main hub for Frostfire Ridge (Horde Quests) in Warlords of Draenor, or continue below the Story Achievement: Siege of Bladespire Fortress.