The Warlord's Guard
Igrim the Resolute: I don't know what you are accustomed to, traveler, but these lands devour the weak. Perhaps Durotan wishes to rid himself of you. We shall see.
You must kill the Warlord of the Circle of Blood. Do this and the ogres here will be defeated. But first, you must find him.
I have located his bodyguards nearby. Slay them and bring me their heads. With them, we shall lure the Warlord into the open.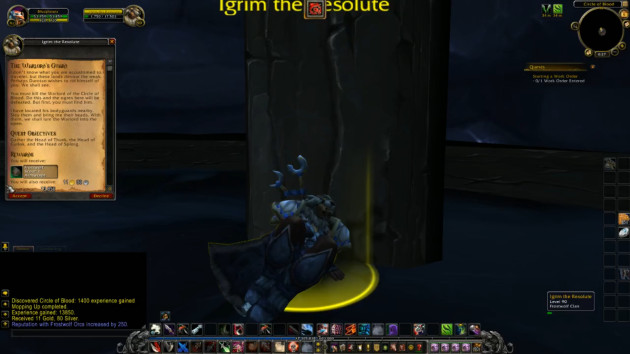 Quest Objectives
Gather the Head of Thunk, the Head of Gullok, and the Head of Splorg.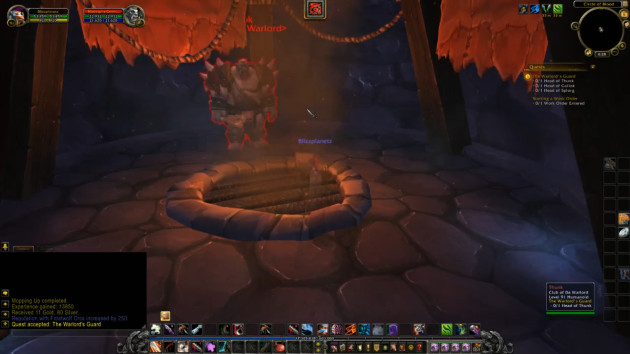 Completion
Igrim the Resolute: My wolf shall feast tonight, if she still lives.
Return to the main hub for Frostfire Ridge (Horde Quests) in Warlords of Draenor, or continue below the Story Achievement: Siege of Bladespire Fortress.