The Cure
Igrim the Resolute: Cowards! A curse on these wretched meatbags!
The Bladespire have always taunted the orc clans by taking our wounded as slaves to fight like dogs in their pits.
In retaliation for our assault they have poisoned their orc prisoners, leaving them to suffer and die an excruciating death.
Only their geomancers carry the antidote, traveler. Use it to cure the Frostwolf prisoners.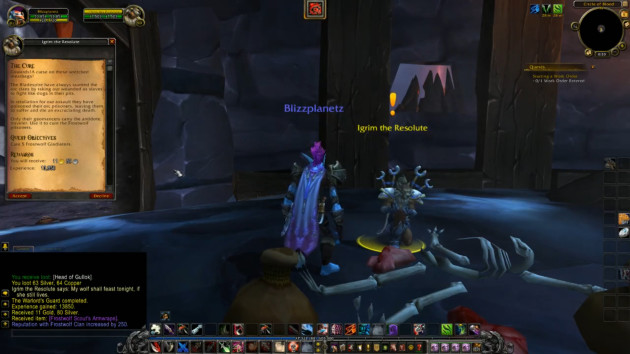 Quest Objectives
Cure 5 Frostwolf Gladiators
Completion
Igrim the Resolute: You have done the Frostwolf Clan a service, traveler. I shall be sure to tell Durotan of your deeds.
Return to the main hub for Frostfire Ridge (Horde Quests) in Warlords of Draenor, or continue below the Story Achievement: Siege of Bladespire Fortress.