Deeds Left Undone
Durotan: In his haste, Ga'nar advanced before this area was secured. He is a matchless warrior, mind you, but his tactics are sometimes costly.
Gol'kosh and his troops were ordered to destroy enemy supplies, but ogres have stolen the oil he needs.
Retrieve the oil and see that their mission is carried out, traveler. Then, if they still live, direct them to rejoin me at the citadel's entrance.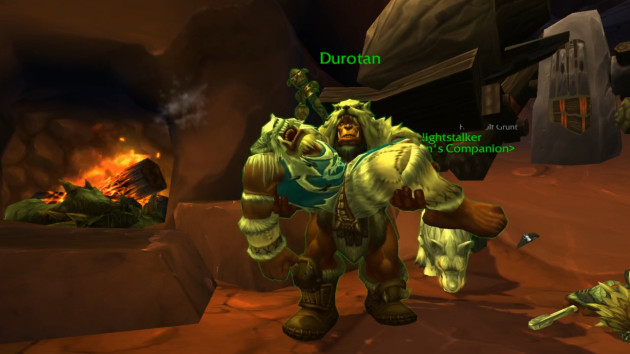 Quest Objectives
Collect barrels of Frostwolf Oil and deliver it to Gol'kosh in the supply room.

Completion
Durotan: Lok'tar, traveler.
Gol'kosh has completed his mission, then.
Return to the main hub for Frostfire Ridge (Horde Quests) in Warlords of Draenor, or continue below the Story Achievement: Siege of Bladespire Fortress.