Gormaul Watch
Durotan: It is time for us to strike out against those who would enslave us!
We travel to Gormaul Watch to wrest it from the Bladespire ogres. I would welcome your company.
Mount up, and together we will ride to battle!
Quest Objectives
Take Gormaul Watch from the Bladespire ogres.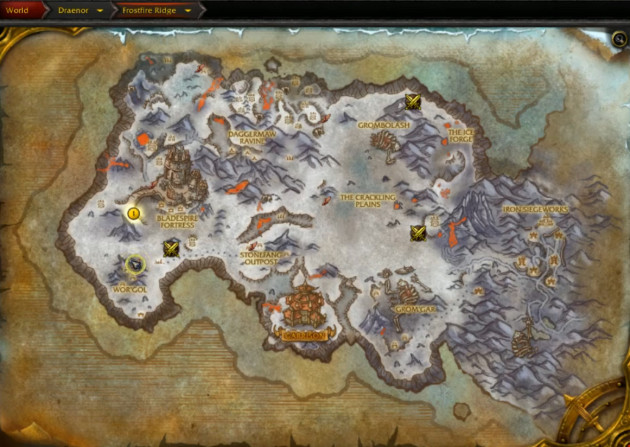 Progression
(Meet Durotan at Gormaul Watch: 1/1)
Durotan: Commander, shall we see the strength of your forces? You may have the honor of first blood.
The battle is joined. Lok-Narash!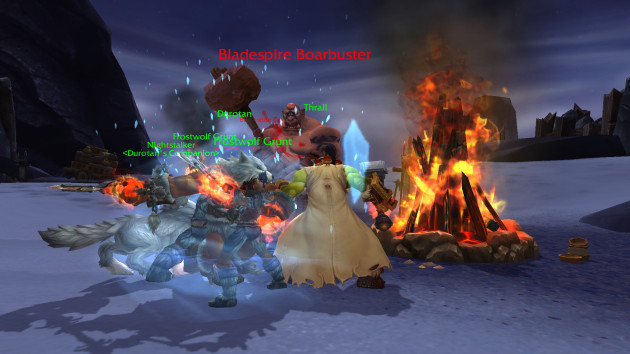 Bladespire Stonecaster: Argh! I kill you first, den I smash little one!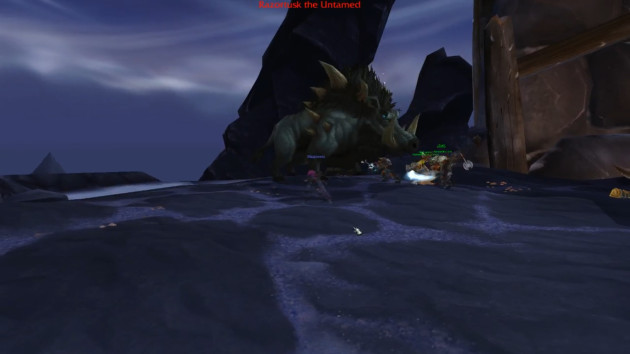 Durotan: The tower is ours! Regroup and press on!
Completion
Durotan: I now understand how you were able to rescue my clan from the clutches of slavery. Such power!
Return to the main hub for Frostfire Ridge (Horde Quests) in Warlords of Draenor, or continue below the Story Achievement: Siege of Bladespire Fortress.