Mopping Up
Snowrunner Rolga: We've won the day, but our work here is far from finished.
Frostwolves will scour the citadel and root out any survivors. To you, I offer the glory of cleansing the gladiator pits to the north.
As we launched our attack, we dispatched one of our best to recon that area. If you still thirst for blood, join her there. There's surely some sport left.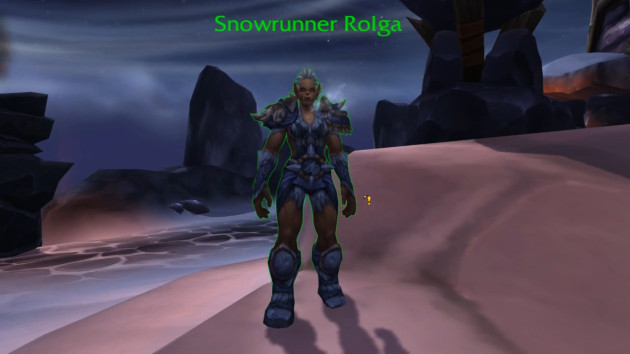 Quest Objectives
Speak with Igrim the Resolute at the Circle of Blood.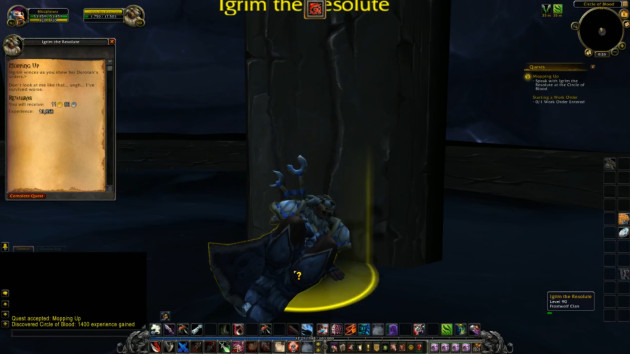 Completion
(Igrim winces as you show her Durotan's orders.)
Igrim the Resolute: Don't look at me like that… ungh… I've survived worse.
Return to the main hub for Frostfire Ridge (Horde Quests) in Warlords of Draenor, or continue below the Story Achievement: Siege of Bladespire Fortress.