Slavery and Strife
Guse: We have their citadel, but they still have some of my people enslaved at the Sootstained Mines.
We have no one to spare, but you seem more than capable of handling a few ogres on your own.
I ask that you release any enslaved Frostwolves you find there, and keep an eye out for Mulverick.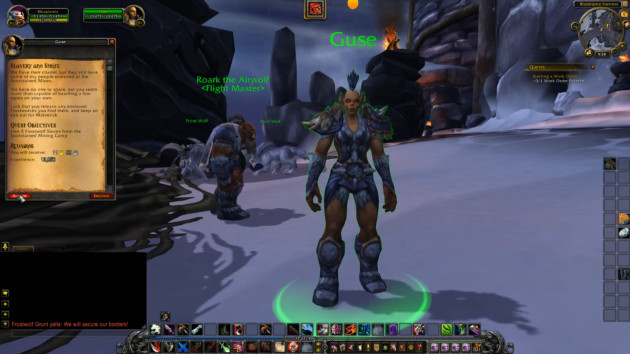 Quest Objectives
Free 5 Frostwolf Slaves from the Sootstained Mining Camp.
Completion
Mulverick: Who are you, outsider? I saw you freeing some of my kin…
Return to the main hub for Frostfire Ridge (Horde Quests) in Warlords of Draenor, or continue below the Story Achievement: Siege of Bladespire Fortress.