Progression
Ligra the Unyielding: Show Dorogg no mercy. Lok'tar ogar.
Durotan: The fortress will fall. Do not give up! Gather your strength! The Frostwolves will triumph.
Ligra the Unyielding: Well fought! Come here, it is time to take the fight into the heart of the fortress.
Durotan: Dorogg has fallen! Stay close, Frostwolves – the citadel is not yet ours.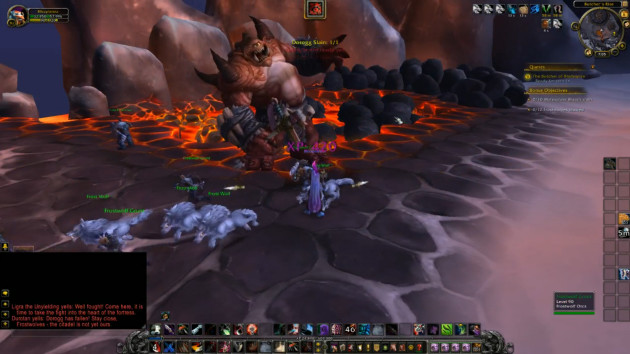 Completion
Thrall: This room shook when the monster fell. Your deeds shall not go unremembered.
Return to the main hub for Frostfire Ridge (Horde Quests) in Warlords of Draenor, or continue below the Story Achievement: Siege of Bladespire Fortress.