Progression
Thrall: What is THAT? I see a fortress of stone!
Farseer Drek'Thar: Bladespire Citadel. Once a far-flung outpost of the ogre empire. If our people are to have any hope to survive, we must rout the ogres from their stronghold.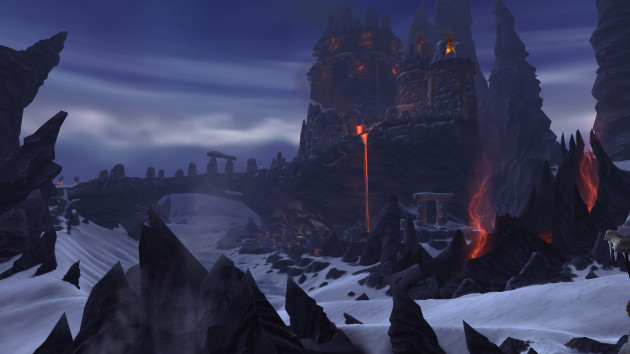 Farseer Drek'Thar: What is this — Wise-ear! You are alive!

Durotan: I hope you are finding your land agreeable.
Return to the main hub for Frostfire Ridge (Horde Quests) in Warlords of Draenor, or continue below the Story Achievement: Siege of Bladespire Fortress.