Note: While searching for Gronnlings to complete the quest "A Gronnling Problem", you might wander into the grotto behind the new base. When entering the grotto, a new quest will appear onscreen automatically. You don't need the previous quest to get it to show up though.

The Den of Skog
Olin Umberhide appears to have discovered the parent of the gronnlings and is outmatched by himself. He will be slain without help.
Quest Objectives
Kill Skog.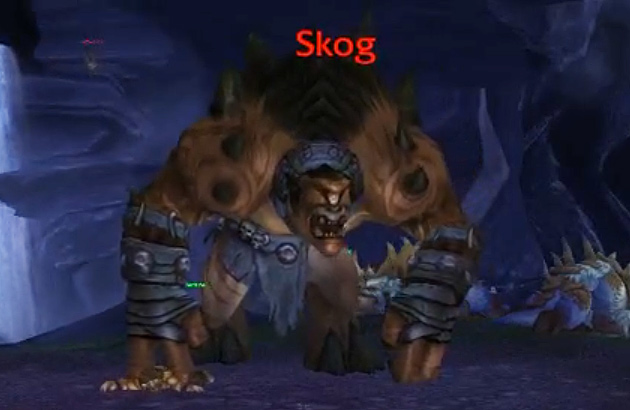 Completion
Gazlowe: Little known fact, old gronn grottos make for great farming soil.
Return to the main hub for Frostfire Ridge (Horde Quests) in Warlords of Draenor, or continue below the Story Achievement: Foothold in a Savage Land.