Gazlowe: We're ready for construction! I learned a few new techniques when building Orgrimmar.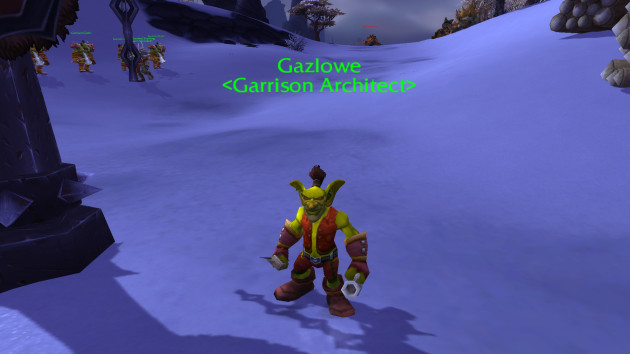 Back to Work
Gazlowe: Alright, boss. We're gonna need some lumber if we're gonna get this garrison started off right.
If you mark some trees to be cut down, your peons will do the rest.
Quest Objectives
Mark 6 trees.

Completion
Gazlowe: That should be plenty of wood for now.
Return to the main hub for Frostfire Ridge (Horde Quests) in Warlords of Draenor, or continue below the Story Achievement: Foothold in a Savage Land.