Fire Ammonite
Mak'jin: We need to stock the garrison pond with local fish. I need you to search the waters in Frostfire Ridge for fish that we can stock up with. Once you have the fish, you will need to slice them up and look for eggs inside.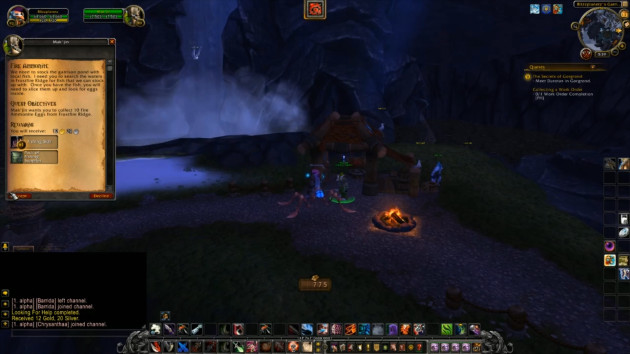 Quest Objectives
Mak'jin wants you to collect 10 Fire Ammonite Eggs from Frostfire Ridge.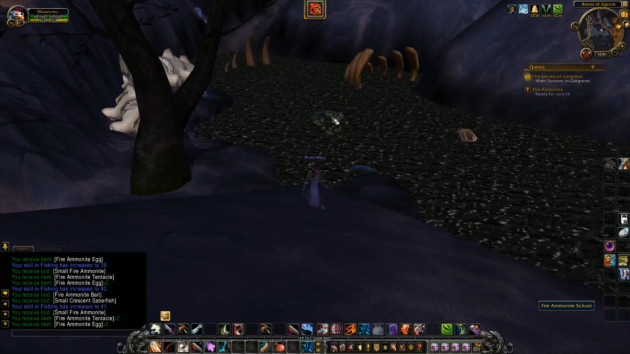 Completion
Mak'jin: These will do nicely, (name)! Thank you!
Return to the main hub for Frostfire Ridge (Horde Quests) in Warlords of Draenor, or continue below the Story Achievement: Foothold in a Savage Land.