We Be Needin' Supplies
Rokhan: Commander, Our forces are not prepared for frost fightin'. I took da liberty and sent some of our shadow hunters north to establish a supply base.
Ya might want to up 'dere and see what they be up to. Look for a hollow between the Crackling Plains and the Savage Crag.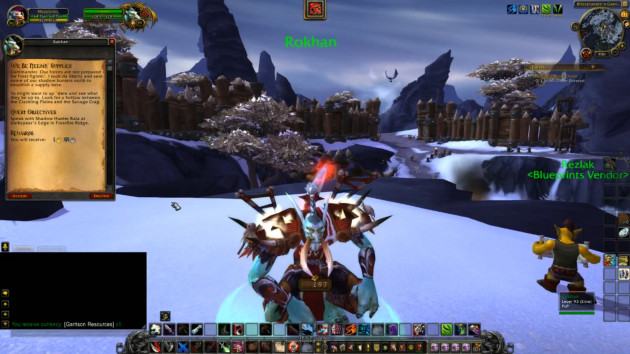 Quest Objectives
Speak with Shadow Hunter Rala at Darkspear's Edge in Frostfire Ridge.
Completion
Shadow Hunter Rala: Eh dere, boss-mon! What ya step. Da ground be cracklin' and breakin' everywhere.
Return to the main hub for Frostfire Ridge (Horde Quests) in Warlords of Draenor, or continue below the Story Achievement: Foothold in a Savage Land.