Note: This is the first quest entering the Frostfire Ridge in Warlords of Draenor Alpha.
Ga'nar: Axes down, brothers! Don't you recognize your own clan?
Drek'Thar: We are home.
Ga'nar: The Bladespire ogres threw me into that hellhole. I'll notch my axe with their skulls until vengeance is mine!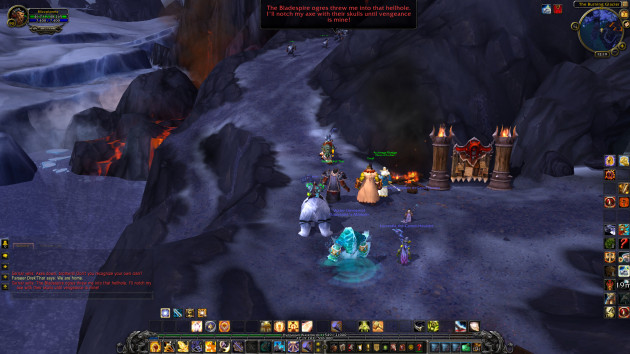 Olin Umberhide: How we survived this far is a mystery to me. You are quite the field commander.
Lady Liadrin (Blood Knight Matriarch): Let us hope Ga'nar's fighting skills are better than his navigation skills.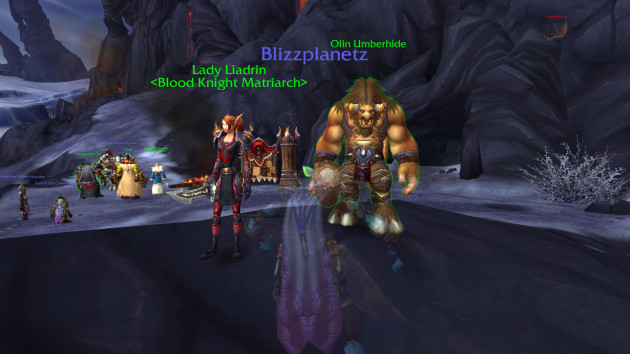 Archmage Khadgar: The threat on Draenor is one that impacts us all. I am glad that at least a few of you have agreed to work together against such great odds.
Location: The Burning Glacier (Frostfire Ridge)
Return to the main hub for Frostfire Ridge (Horde Quests) in Warlords of Draenor, or continue below the Story Achievement: Foothold in a Savage Land.