Progression
Farseer Drek'Thar: These are champions from a faraway realm, pledged to fight the Iron Horde.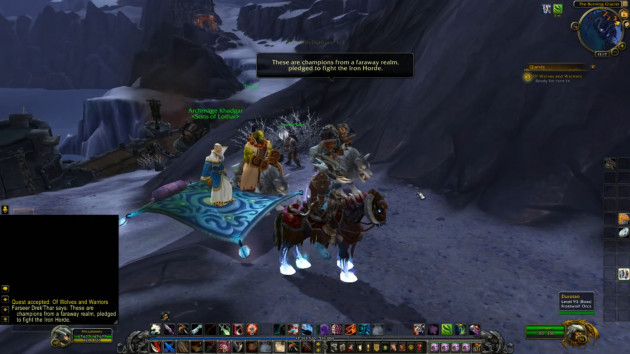 Durotan: I know your eyes don't work, shaman, but this one has green skin.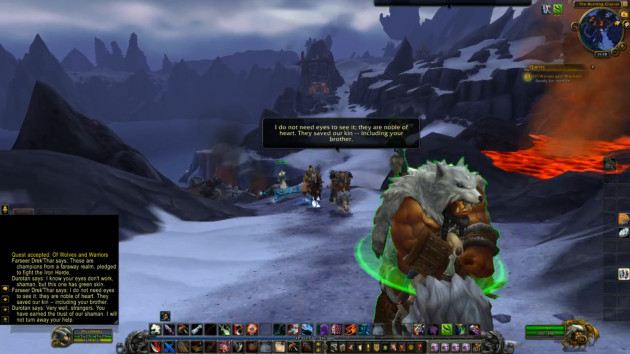 Farseer Drek'Thar: I do not need eyes to see it: they are noble of heart. They saved our kin — including your brother.
Durotan: Very well, strangers. You have earned the trust of our shaman. I will not turn away your help.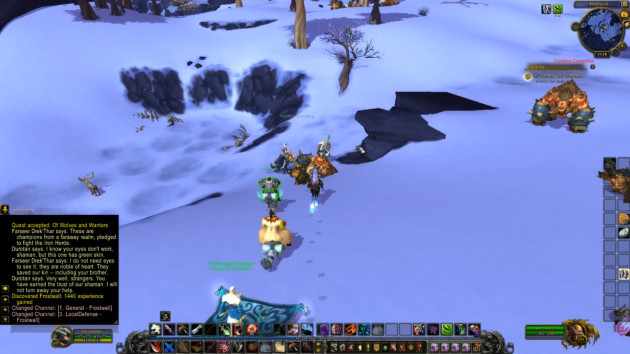 Return to the main hub for Frostfire Ridge (Horde Quests) in Warlords of Draenor, or continue below the Story Achievement: Foothold in a Savage Land.