Wanted: Grondo's Bounty
War Board: Grondo, a mad gronn, has been seen roaming the Crackling Plains.
This beast has been killing entire herds of clefthoof and devouring innocent frost wolves. We must destroy this threat before it reaches the Garrison.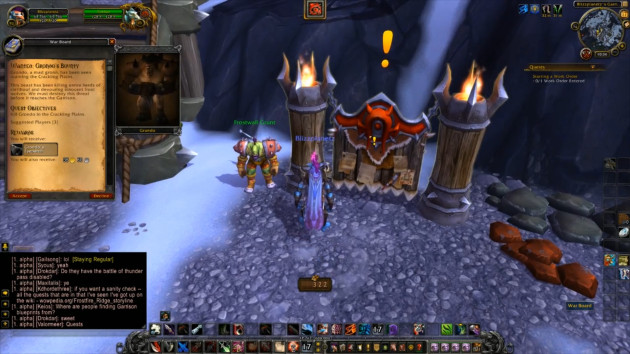 Quest Objectives
Kill Grondo in the Crackling Plains.
Suggested Players (3)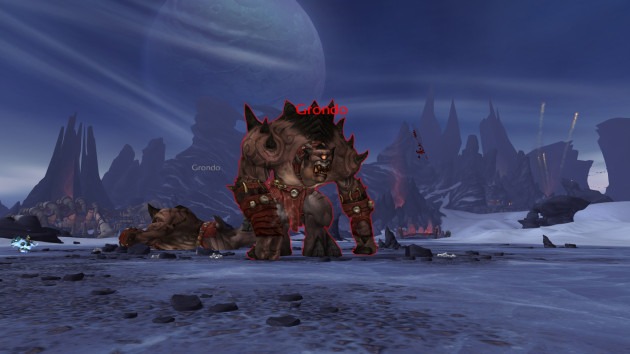 Completion
Rokhan: Very good. We don't be needin' a gronn bearin' down on us before we get our defenses all established.
Return to the main hub for Frostfire Ridge (Horde Quests) in Warlords of Draenor, or continue below the Story Achievement: Foothold in a Savage Land.