Zolani: Come hero, let us hope we are not too late.
QUEST OBJECTIVES
Help Zolani and Habutu stop a coup.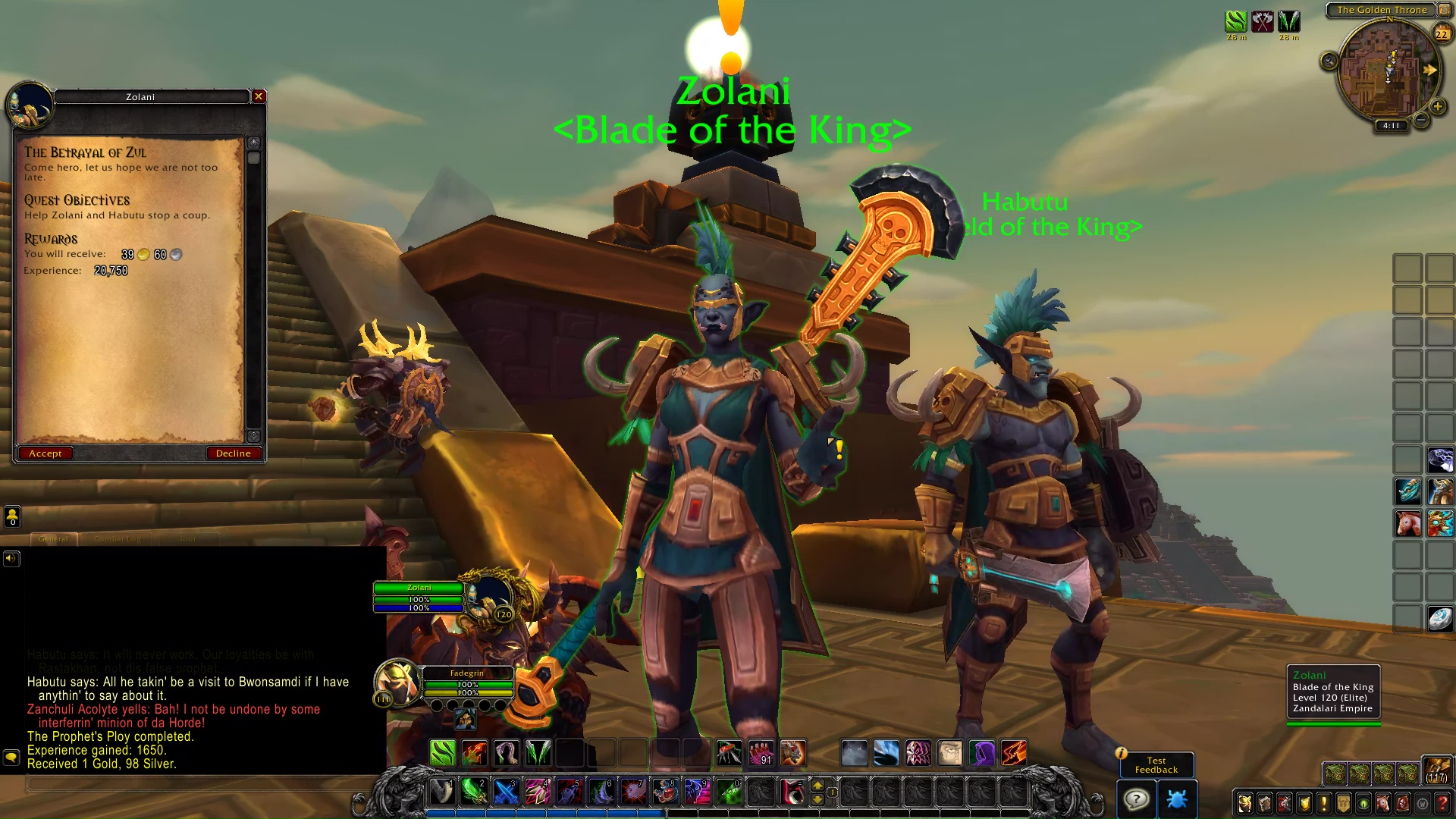 PROGRESS
(CUTSCENE PLAYS: NOT AVAILABLE IN ALPHA)
WE INTERRUPT THE COUP ALREADY IN PROGRESS.
ZUL IS CHALLENGING RASTAKHAN, INJURING THE KING AND GLOATING.
HABUTU LUNGES JUST IN TIME TO TAKE A LETHAL BLOW FOR KING RASTAKHAN.
YOU, RAAL AND LOTI PROVIDE COVER FOR THE KING AS HE ESCAPES ON A PTERRORDAX.
THE THREE OF YOU GET THROWN OFF THE TOP OF DAZAR'ALOR BY SOMETHING THAT I AM SURE WILL LOOK COOL.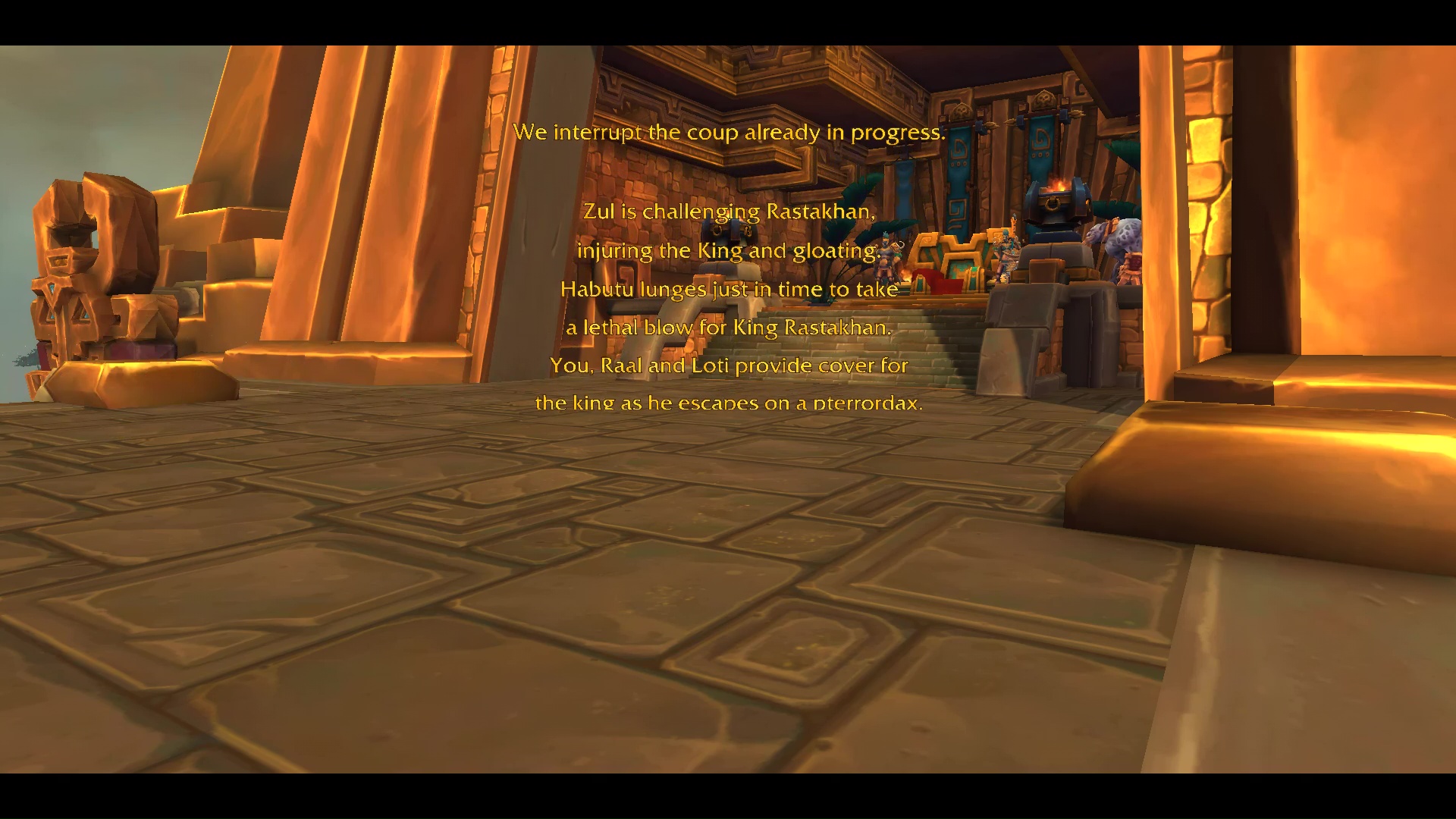 COMPLETION
Nathanos the Brightcaller: Well, this complicates things.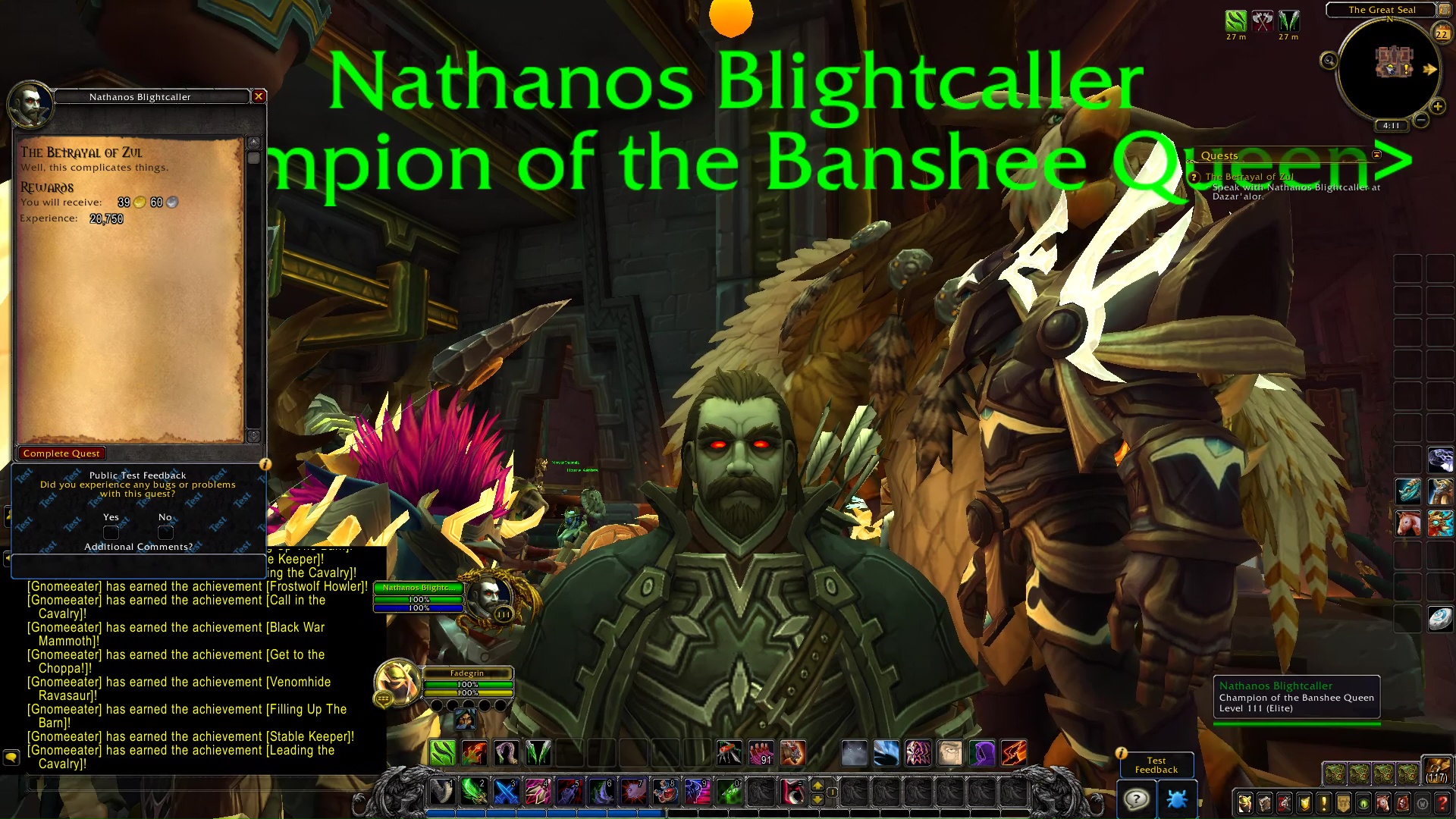 The Betrayal of Zul