Wanted: Dark Chronicler: Champion wanted for an expedition into the depths of Xibala.
Strange noises and wails come from the bones at night and our workers are terrified.
Seek out the source of the strange noises and destroy it, and a reward will be yours.
QUEST OBJECTIVES
Slay Dark Chronicler.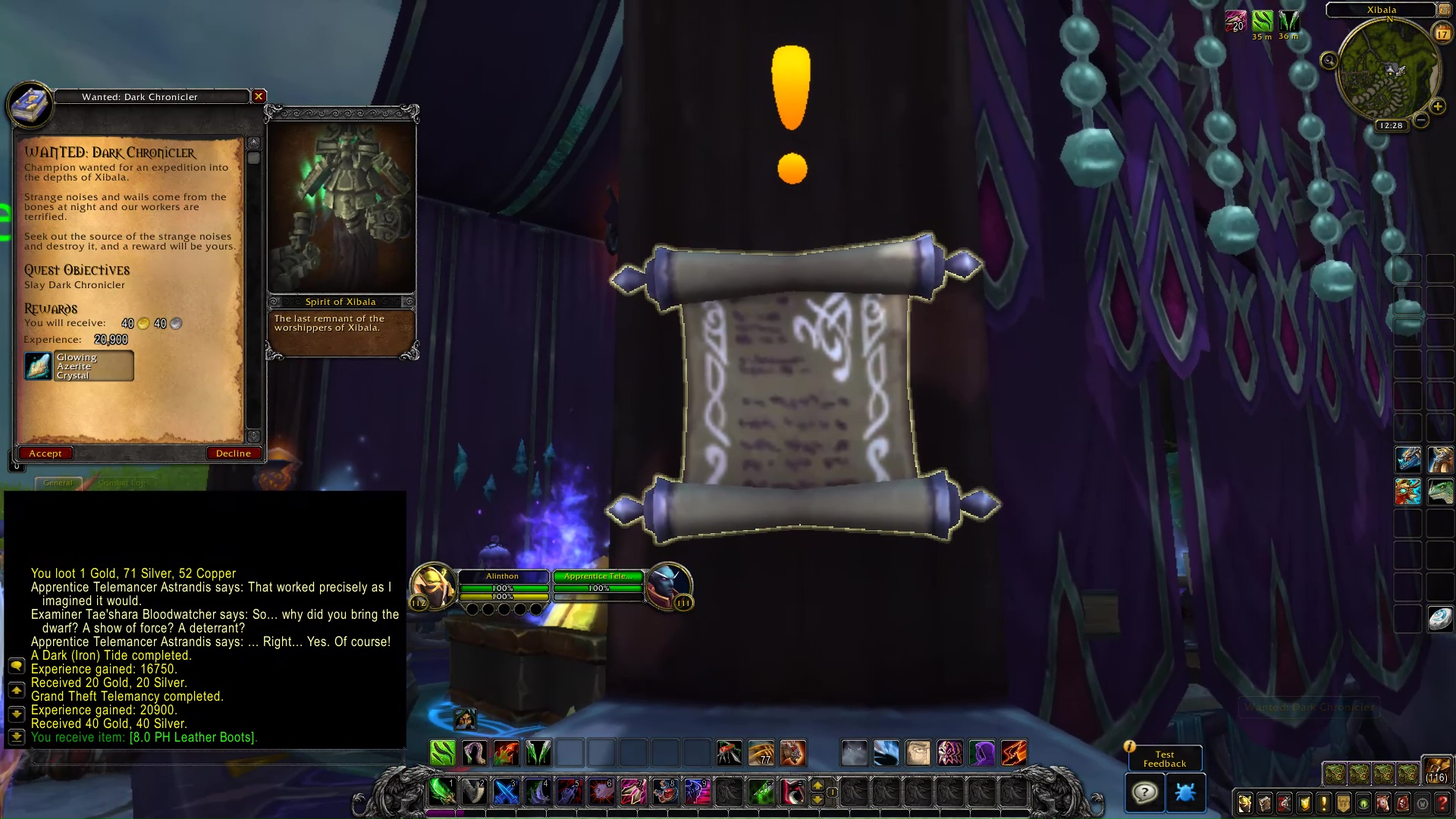 PROGRESS
TIP: Ride uphill, heading south. Then turn around at the top (where the mouse cursor is in the first image), and look down for a hole on the ground. Dark Chronicler is inside that underground cave.
TIP: Dark Chronicler is a rare elite.
Dark Chronicler: You tread on sacred ground!
Dark Chronicler: I go… to Xibala…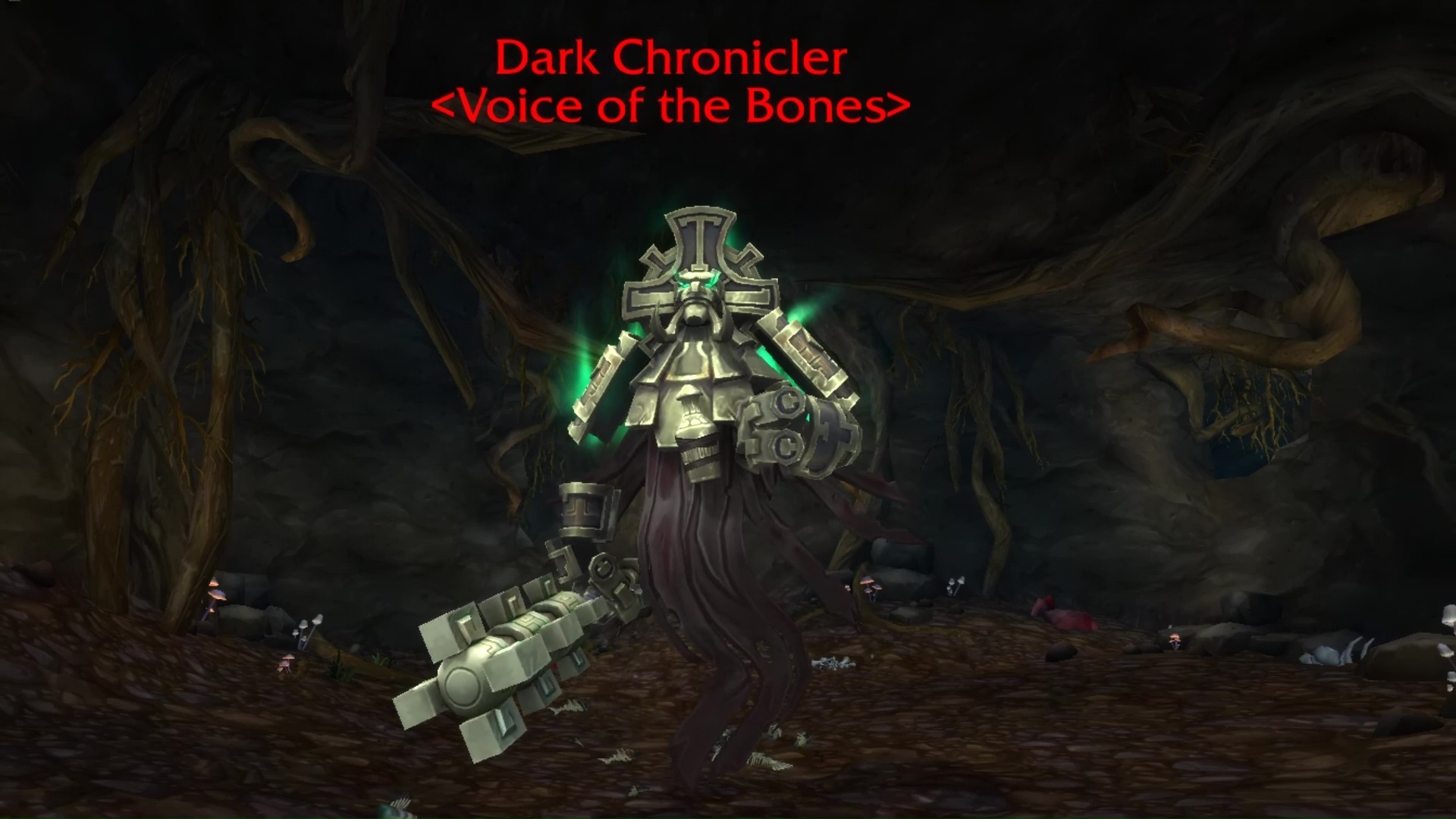 COMPLETION
TIP: Turn in this quest at the original Wanted poster you took the quest from.
Wanted: Dark Chronicler: The ruins will now be silent at night.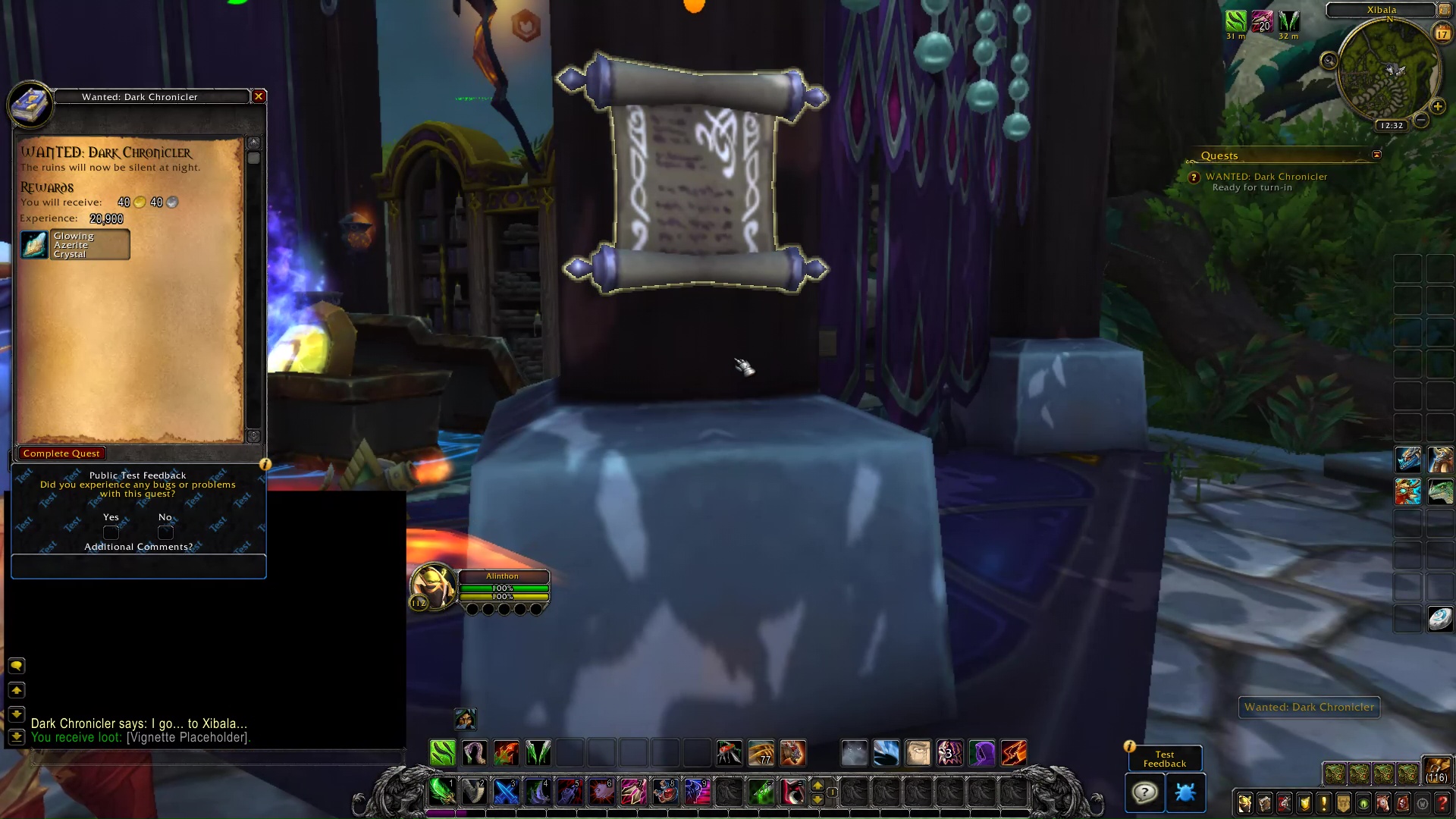 Wanted: Dark Chronicler