King Rastakhan: For the moment, Rastakhan's Might poses no threat to Zeb'ahari. Now we must heed my loa's warning. The villagers reported a sizable force moving south toward the Temple of Rezan. My loa is not prone to exagerration but the King of Kings may have understated the urgency of the situation. Zul's forces must not be allowed to defile my loa's den! Come with me. We will put a stop to this heresy at once.
QUEST OBJECTIVES
Meet King Rastakhan at the Temple of Rezan.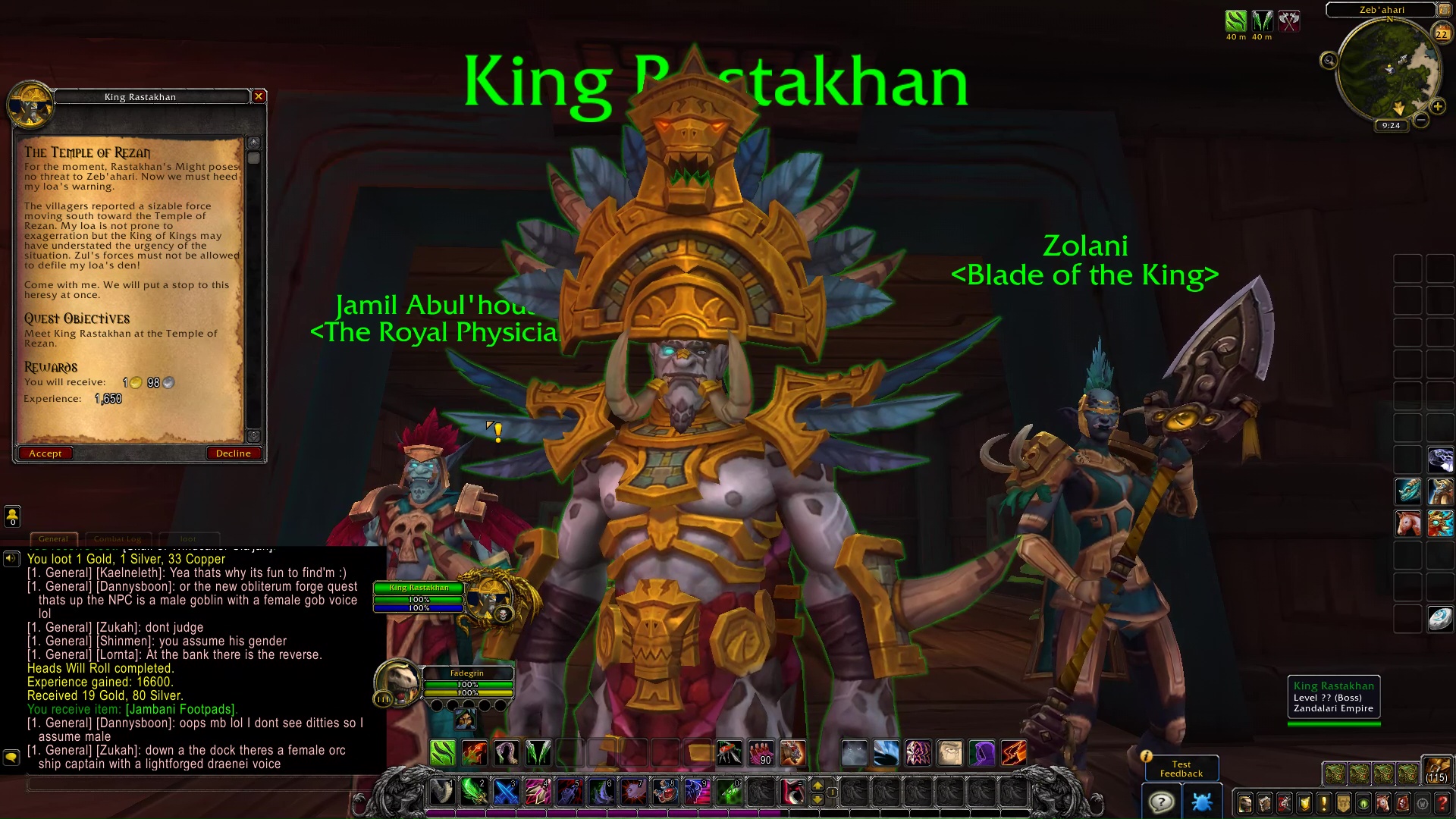 PROGRESS
(A terrible, agonized roar thunders over Zeb'ahari.)
Kinga Rastakhan: Zolani, my blade, we must defend the temple. Go!
Zolani: I will mark your coming in blood, my king!
Kinga Rastakhan: Rezan may have understated the danger he is in. Even now I can feel his power waning. I have not looked into the eyes of my loa in too long. Perhaps if I had been a better servant, this would not have happened. I wonder what Talanji would think if she were here. Would she have allowed this to happen if she were queen? I hope I raised her to be wiser than I.
TIP: Mount up and follow King Rastakhan.
COMPLETION
(Rastakhan glowers at the priest's corpse before him.)
Kinga Rastakhan: Zul will pay for this. Those who follow him will suffer, mark my words.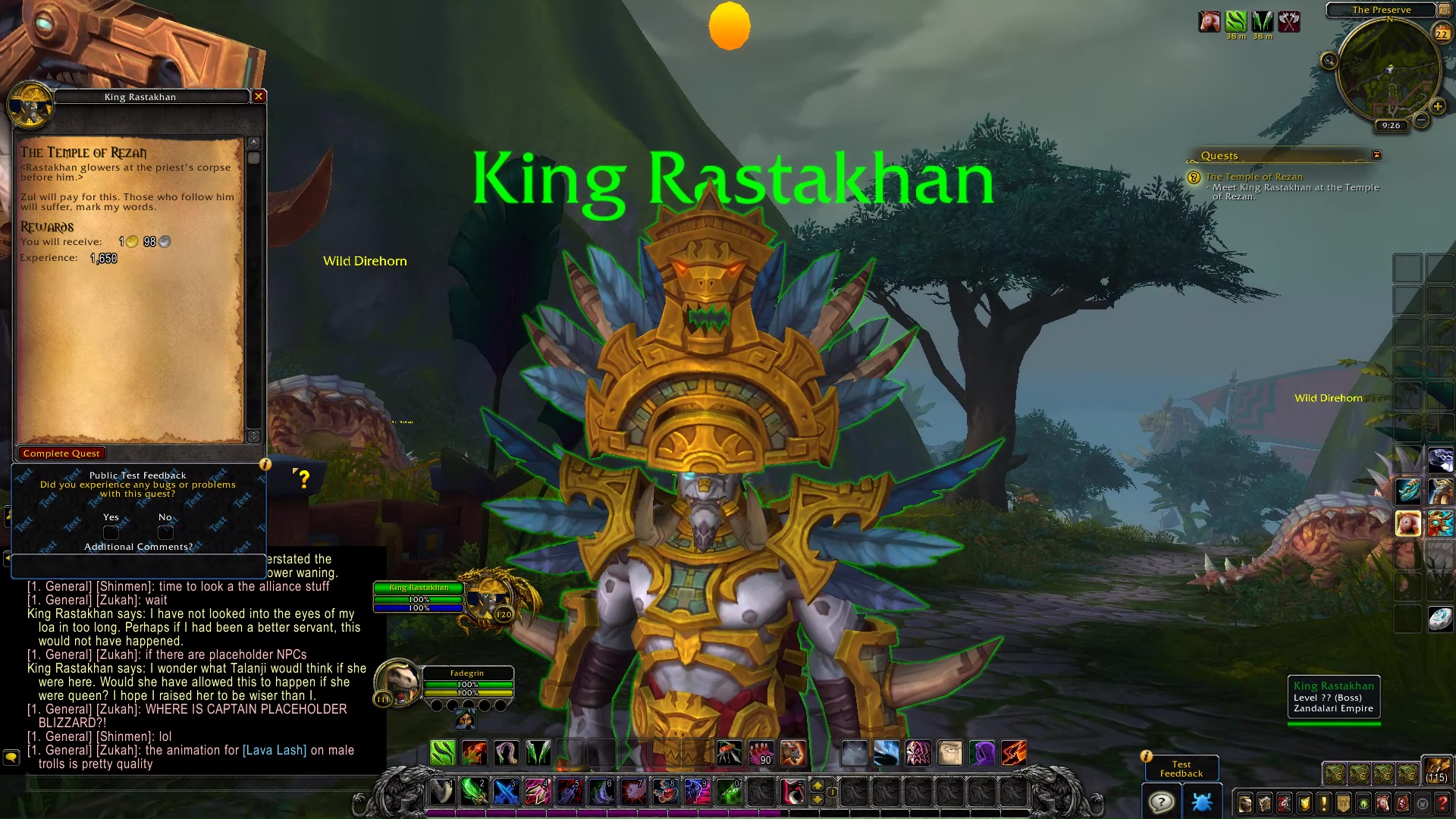 The Temple of Rezan