Yazma: The Sandfury tribe has played a role in da crime of this harbor. Enter Tal'farrak, bang the gong that be dere, and face da hydra dey keep as some sacred pet.
As punishment for there crimes, bring me this thing's tongues.
QUEST OBJECTIVES
Collect the tongues of Ghaz'ragon.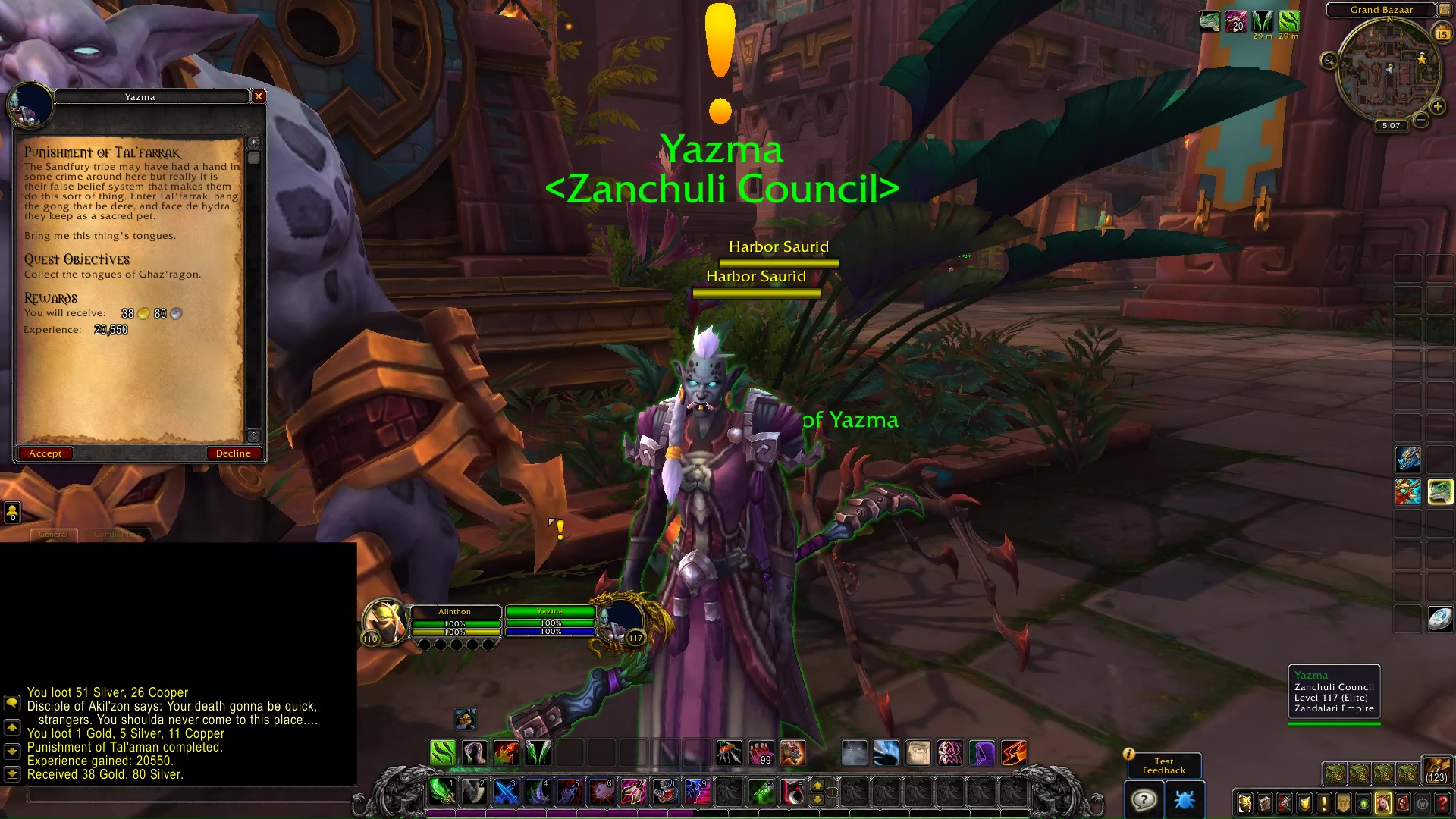 PROGRESS
TIP: Click the Ancient Gong to spawn Gahz'ragon.
COMPLETION
Yazma: Ya get dem tongues? Ha ha ha. You can tell a lot about a tribe by what dey worship.
Punishment of Tal'farrak