Kaza'jin the Wavebinder: These heathens think we are weak. They think we are broken. But Zandalari never truly die. I've blessed that skull Habutu gave you with a bit of voodoo that will let it break through to the other side. You'll need to use my spirit obelisks to channel its power — they'll take it from there.
QUEST OBJECTIVES
Use the Rastari Skull Whistle to activate 5 Spirit Obelisks.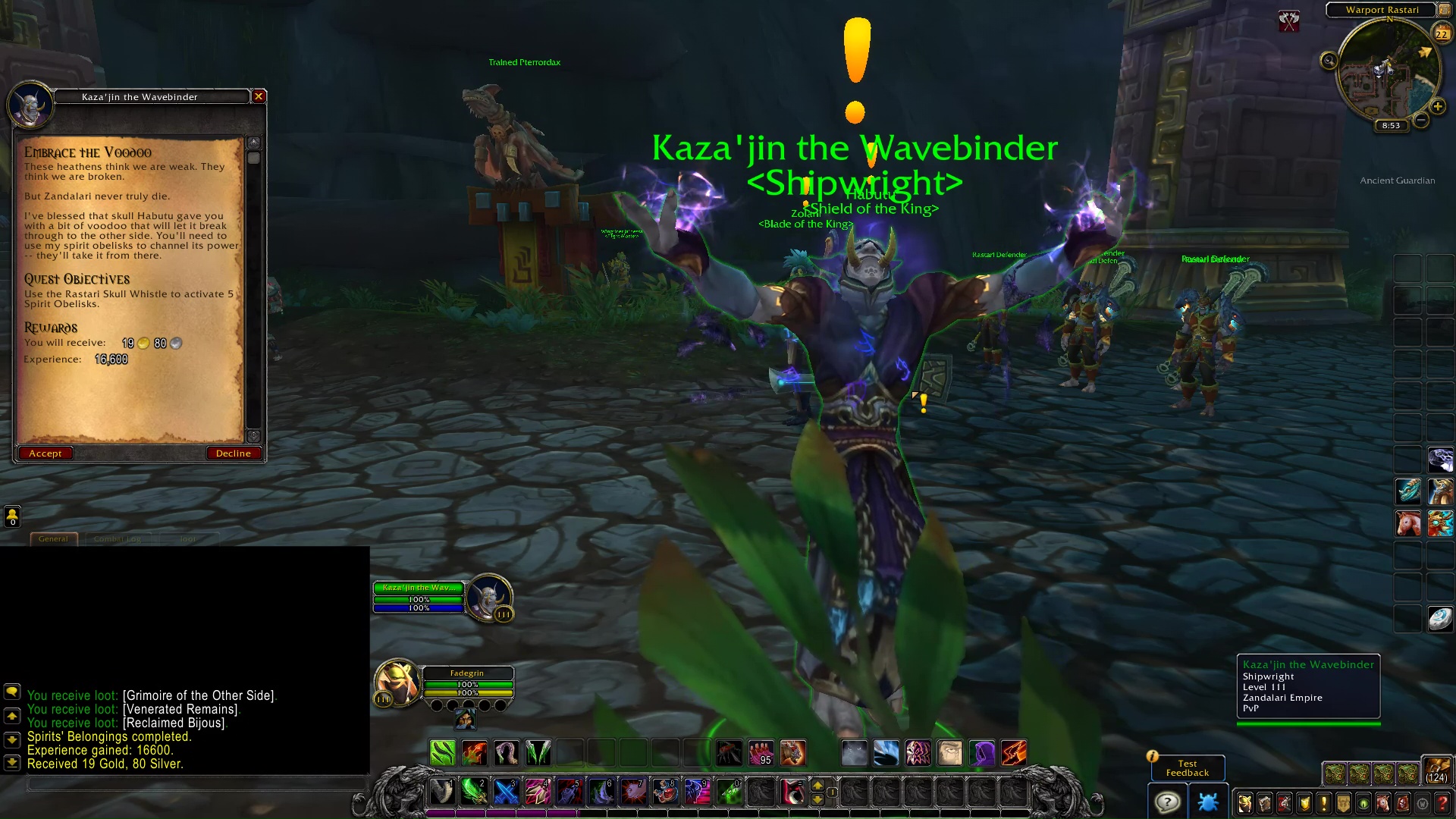 PROGRESS
TIP: The Stormbound Conqueror do way too much AOE damage. Avoid them as much as you can. Focus on the Kao-Ren Stormbinder near the Spirit Obelisk. Be smart. This area is packed with static mobs, and patrol mobs. This is the Spirit Obelisk. They are placed apart from each other, so be prepared to explore the entire Warport Rastari area, including upstairs and downstairs.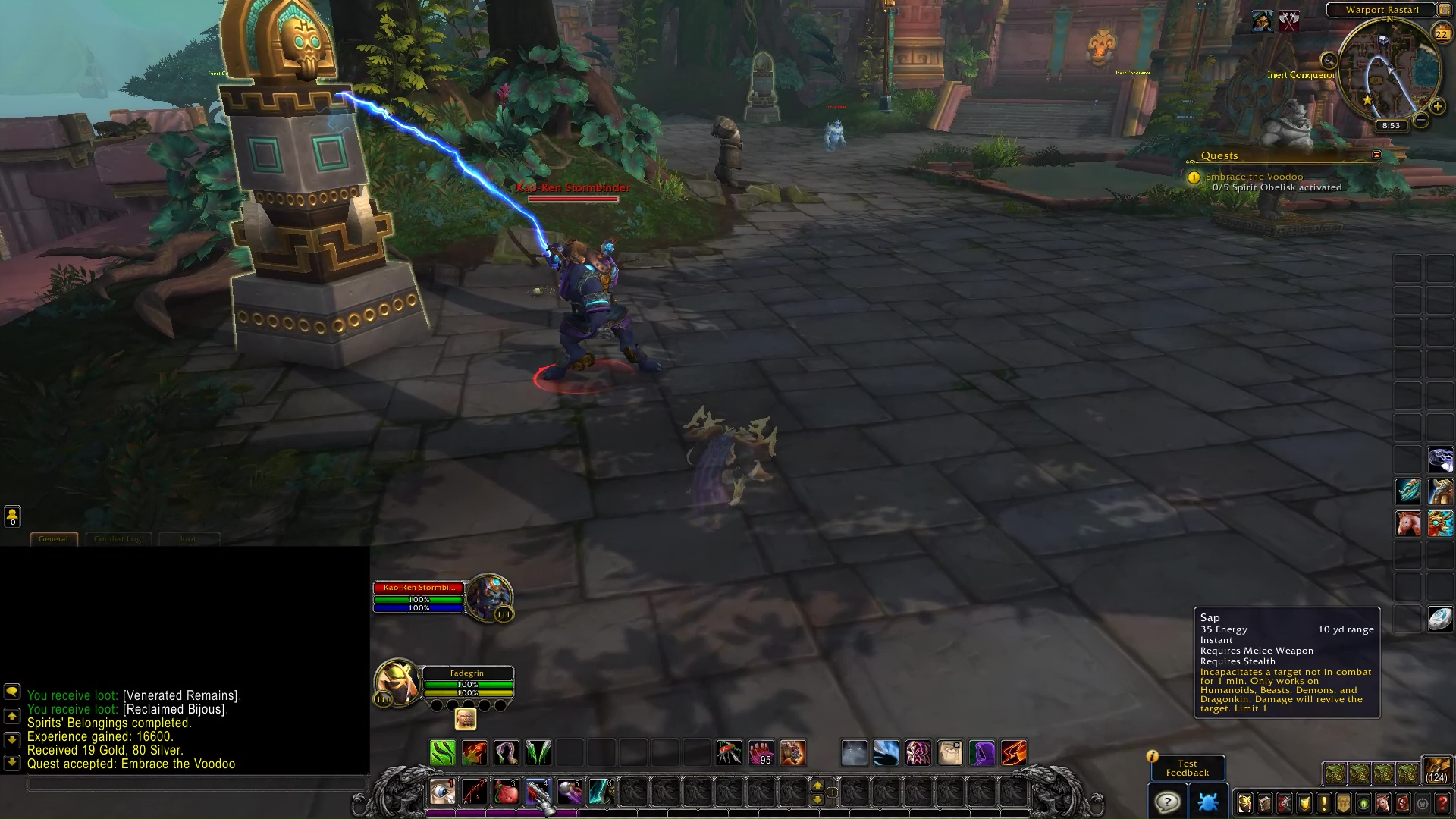 TIP: After clicking the Spirit Obelisk, a Vengeful Ancestor spawns and attacks the nearest enemy mob. Click the obelisk before attacking the mob, so that the Vengeful Ancestor helps you out.
Vengeful Ancestor: I hear de summons!
Vengeful Ancestor: Taz'dingo!
Vengeful Ancestor: Da Zandalari never die!
Vengeful Ancestor: Long live da king!
Kaza'jin the Wavebinder: Stay back, brutes! You will torment our people no longer!
COMPLETION
Kaza'jin the Wavebinder: Can you feel it? The spirits are flowing through you, and they are pleased.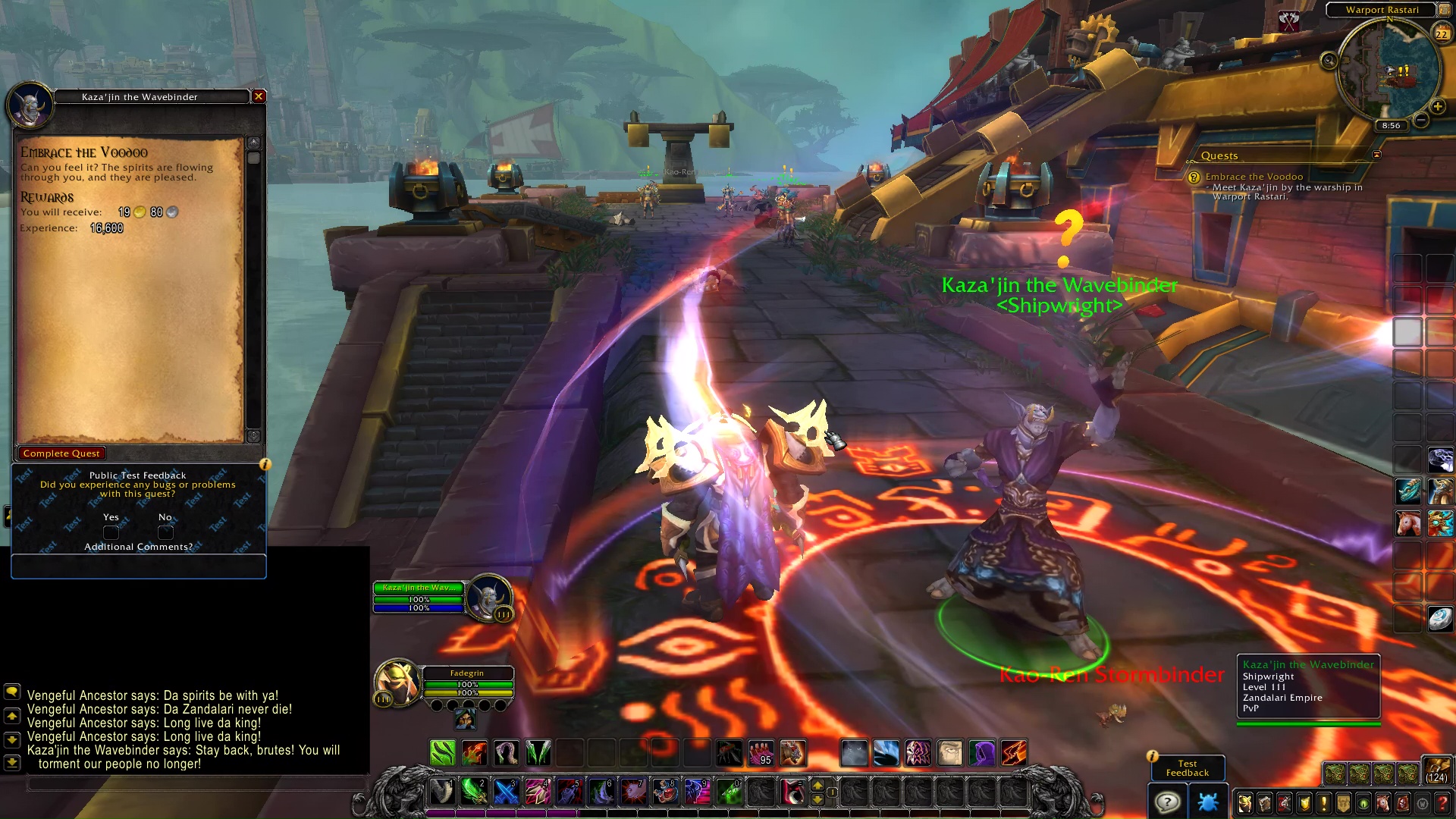 Embrace of the Voodoo