Beastmother Jabati: Dol'watha be a small village. Got a few farms, some beasts, an' a decent view of a swamp.
Loa knows we weren' ready foh dis…
Deh snake-men popped out of deh ground by deh hundreds. Slaughtered my beasts, my family, my friends. One minute deh earth rumbling, deh next we runnin' for our lives.
I heard about snake-men from deh deserts of Vol'dun but I nevah believed I see dem in my life…
Help us fight back. Kill as many of dem as you can. Dol'watha won't be beaten dat easy!
QUEST OBJECTIVES
Slay 12 sethrak invaders.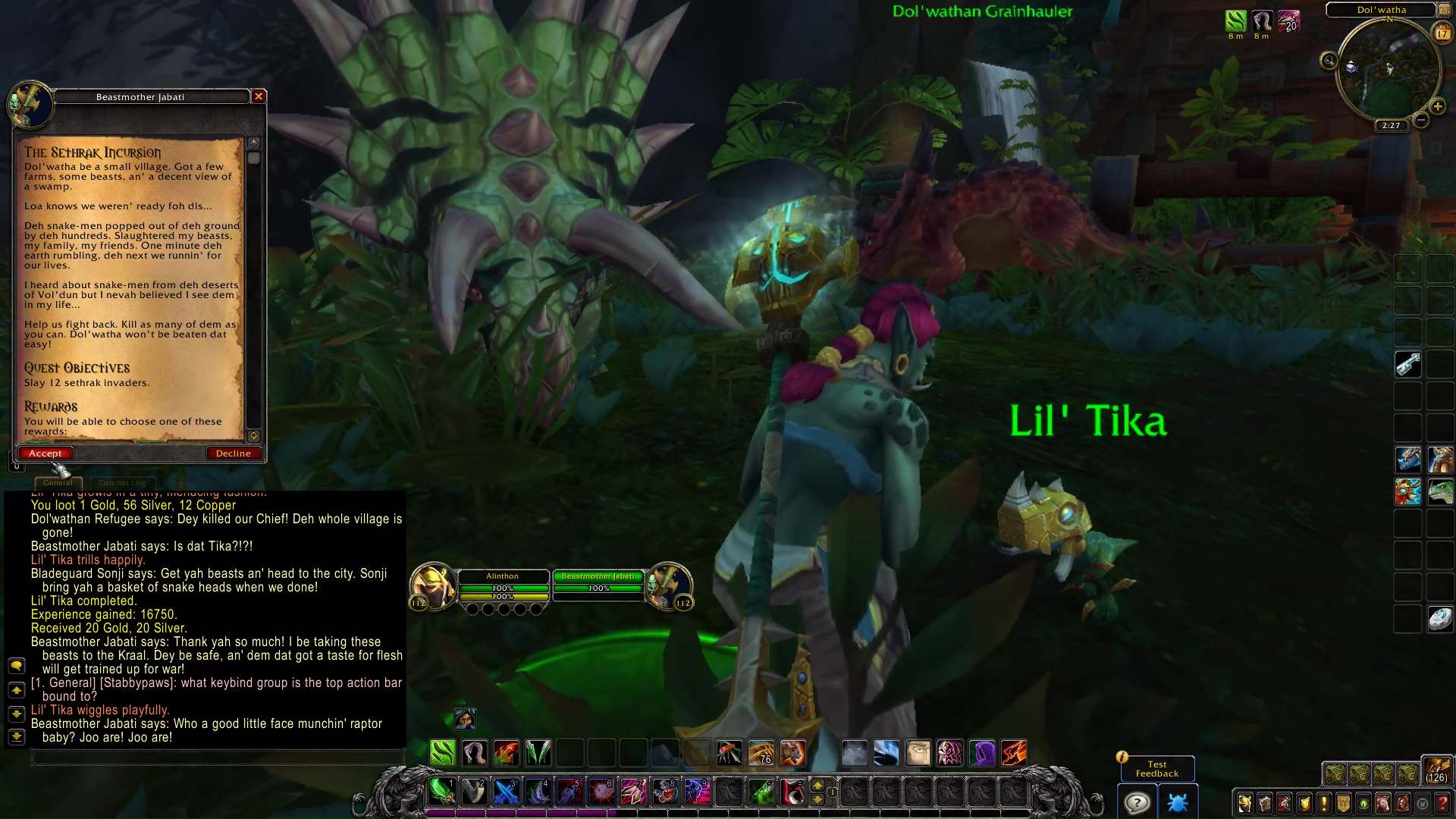 PROGRESS
Sethrak Invader: For the glory of the sethrak empire!
Sethrak Invader: For the Emperor!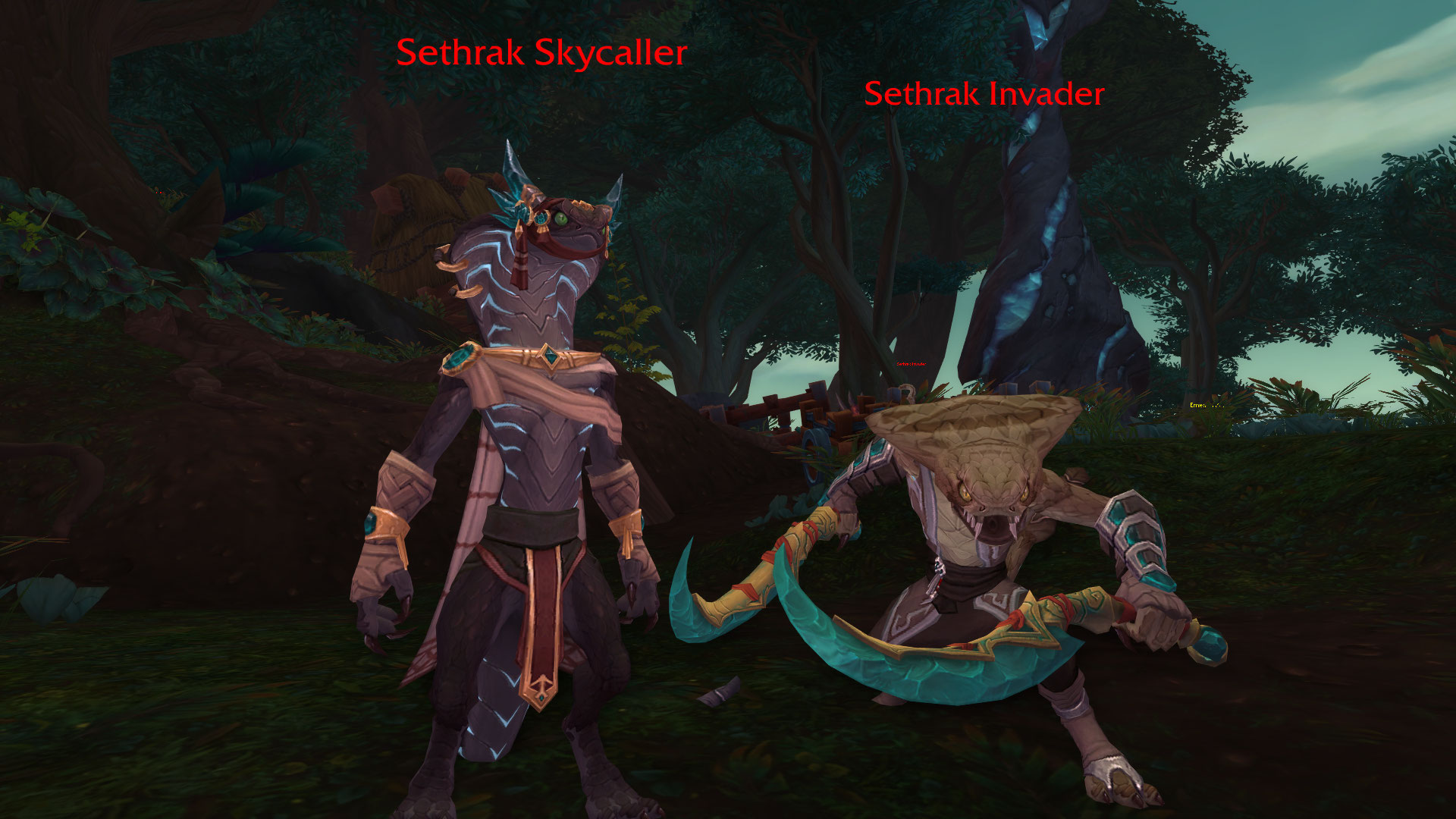 COMPLETION
Beastmother Jabati: Won't bring back deh ones we lost, but it show dem dat not even little Dol'watha go down without a fight.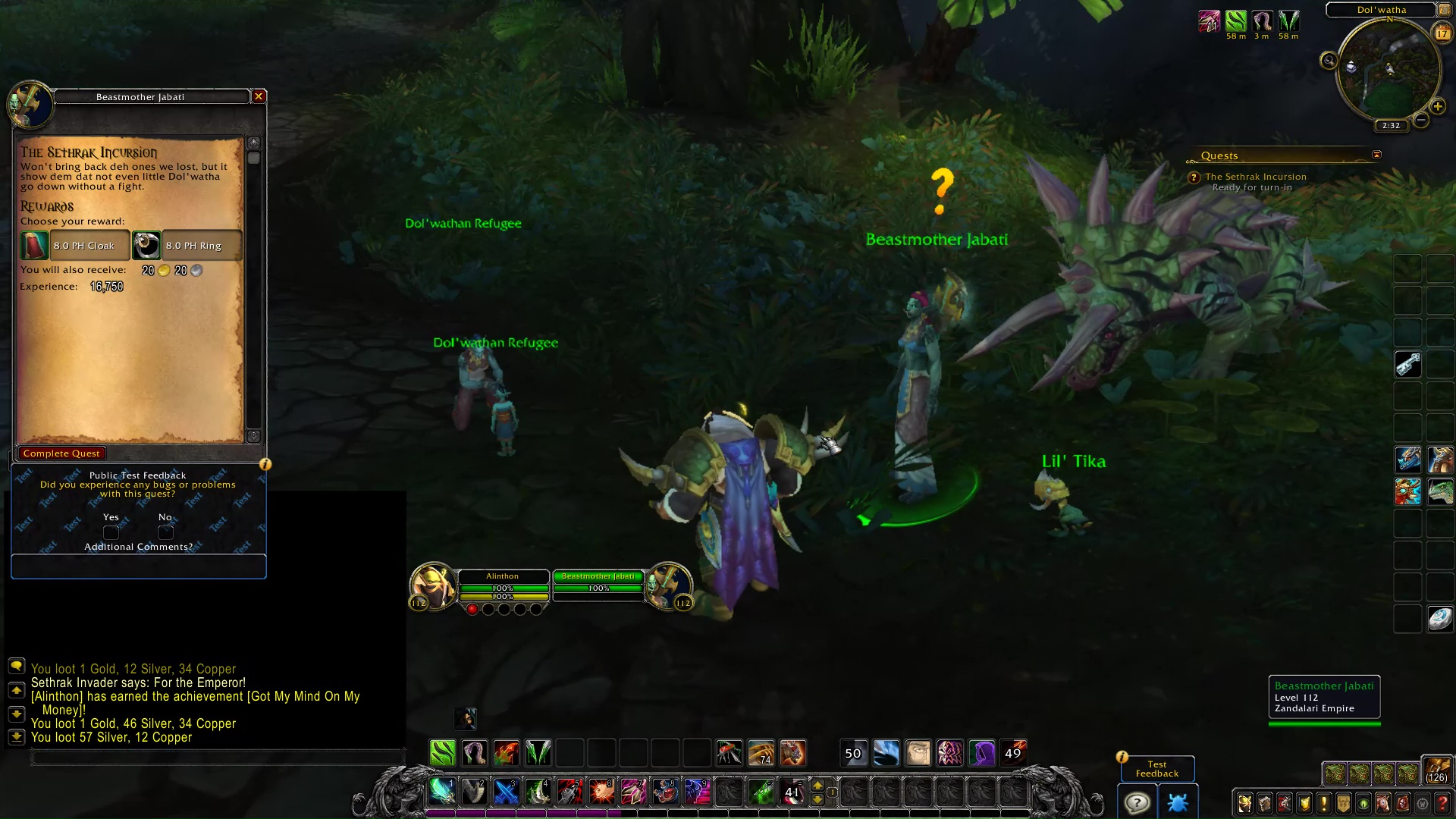 The Sethrak Incursion