Acolyte Mali: If you are done dealing with these peasant loa then perhaps you can help with my own loa: Shadra. Me high priestess, Yazma, be behind all of dis. If she be having her minions try to slay other loa, then I can only guess she be trying to sacrifice me own loa as well. Shadra's shrine be on the Northwest side of da Garden of the Loa. Let us be swift.
QUEST OBJECTIVES
Defeat Yazma and Vol'kaal in the Garden of the Loa.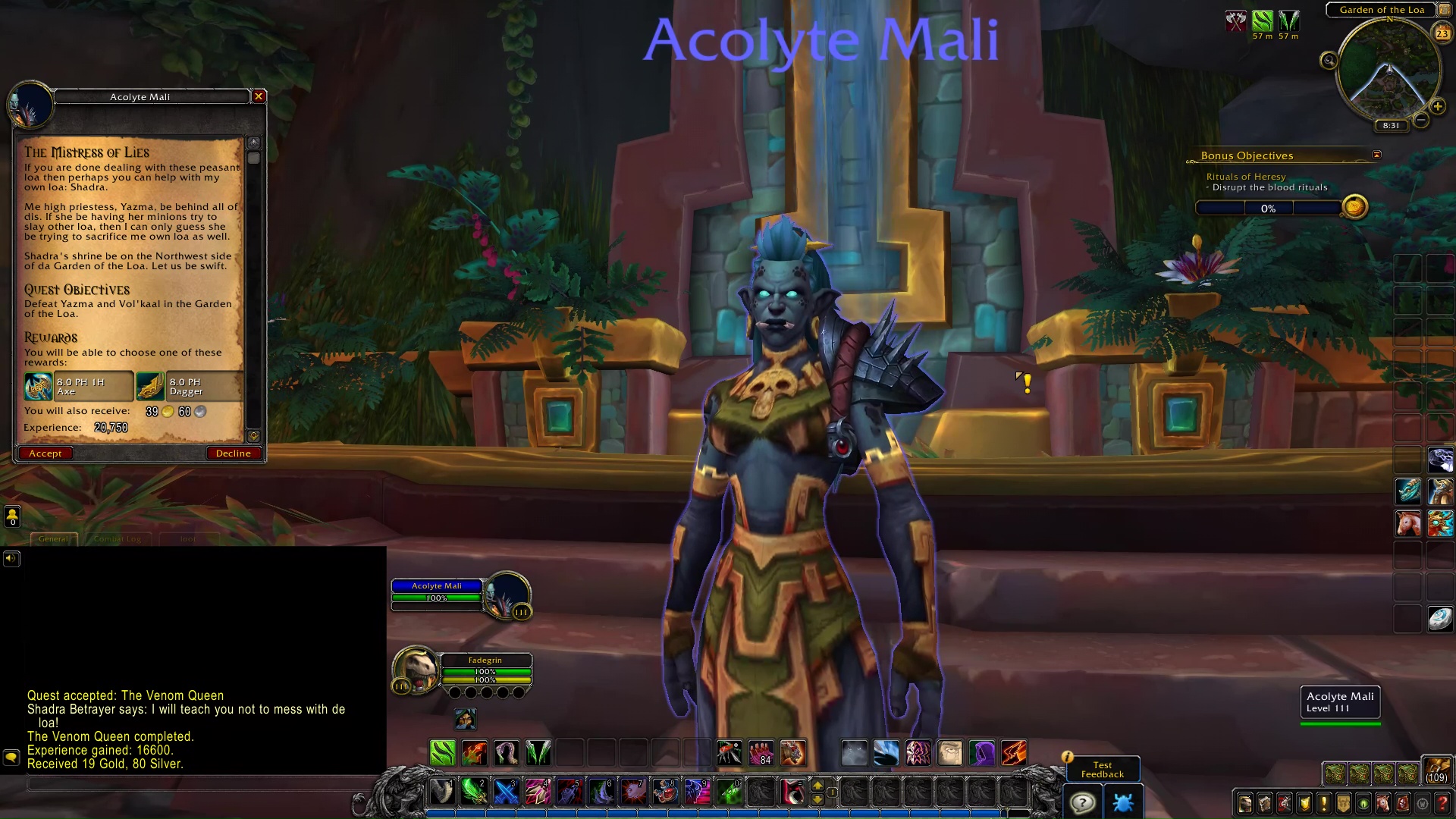 PROGRESS
TIP: Kill Vol'kaal. Yazma will escape, and later she will be the last boss of the Atal'dazar dungeon.
Yazma: Fool! With de power at my command, I could crush you for what you did to Vol'kaal. Instead, I will relish your suffering as you witness dis empire's fall!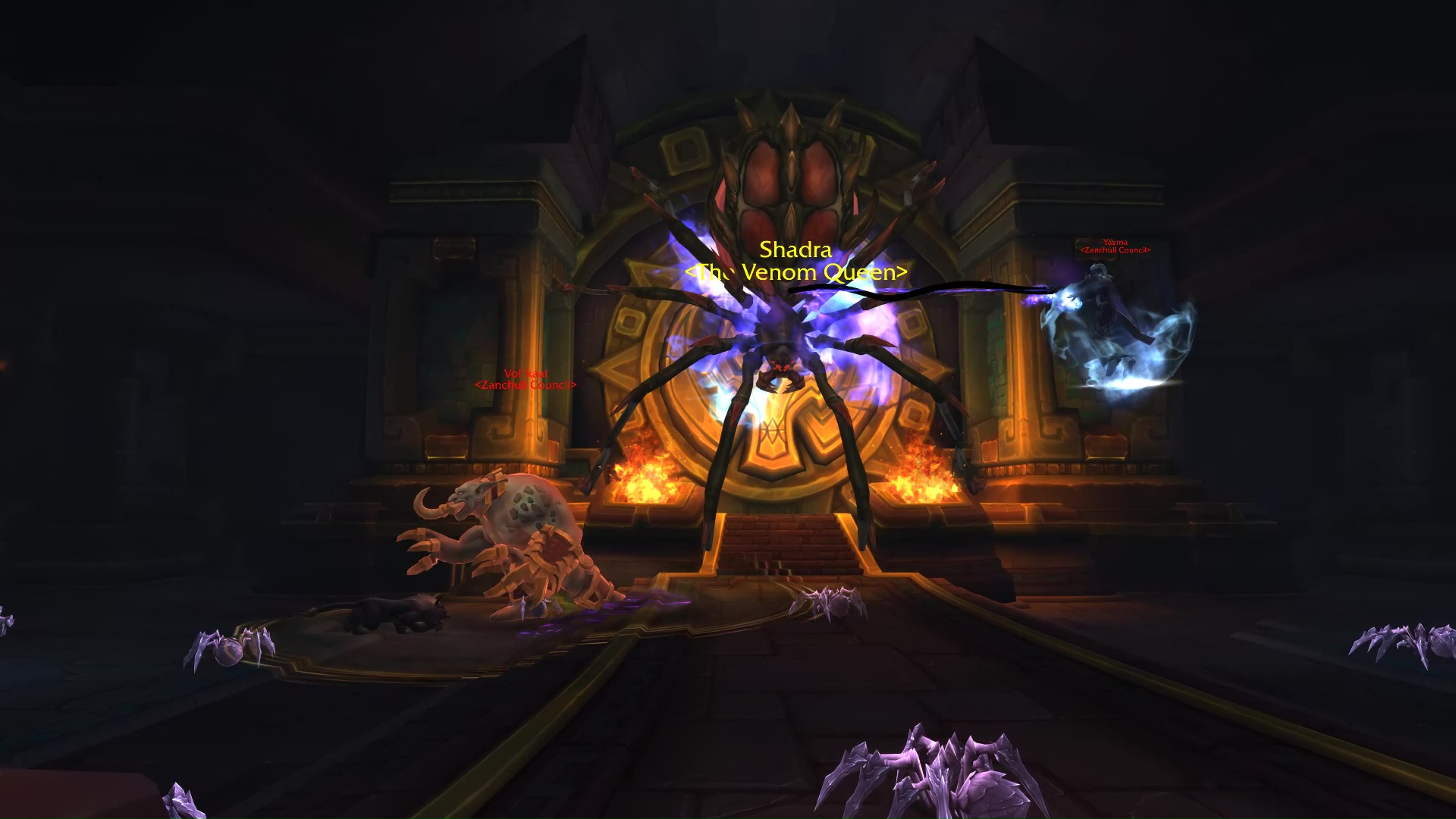 COMPLETION
Wardruid Loti: Shadra was… consumed? I have heard of such heresies in Zul'Drak, but to hear of it in Zuldazar…
The Mistress of Lies