A Clew of Worms
Cordana Felsong: While I was scouting, I noticed that most of the Frostwind Dunes are crawling with an odd species of worm.
The worst thing about them is that these things burrow under the ground and then spring on you from out of nowhere.
I saw the worms attacking the frost wolves and other wildlife in the wastes. I'm certain the orcs would appreciate you helping out.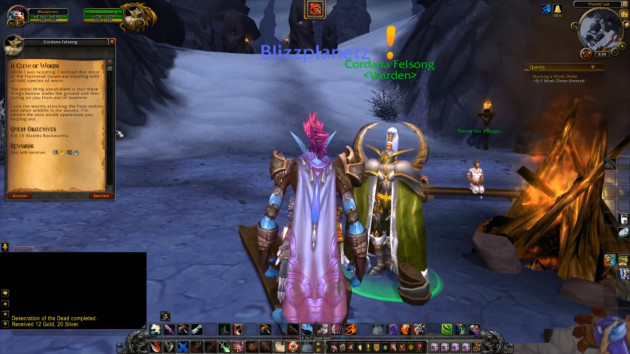 Quest Objectives
Kill 15 Wastes Rockworms.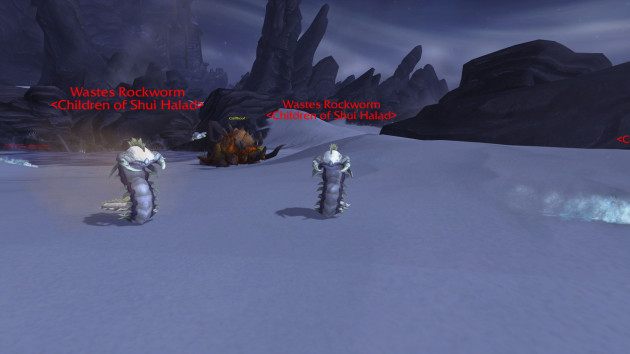 Progression
Cordana Felsong: Watch yourself out there. Those things come out of nowhere.
Throm-var Hunter: The farseer says that Shui Halad has awakened.
Throm'var Villager: I don't see a gronn. What is that?
Completion
Farseer Urquan: We haven't seen these creatures here in a generation.
Their sudden appearance and the shaking of the ground are most definitely connected.
Return to the main hub for Frostfire Ridge (Horde Quests) in Warlords of Draenor, or continue the Gul'dan in Frostfire Questline.