Shalo: Let me tell you, Zandalar is filled to the brim with ancient secrets. It's quite fascinating. We heard tales of a region, to the southeast, where ships were losing their way. Some even vanished! Raku, along with a team of particularly curious Seekers, has been exploring a cove near there for some time. Shipwrecks and mysteries, what isn't to like? We should have heard back by now. We tortollans may not be fast, but we are reliable. Will you check on them, and make sure they are well?
QUEST OBJECTIVES
Locate the Seekers down the coast, to the southeast, and speak to Batu.
(Optional) Take Boat Service to Seeker's Outpost
Speak to Batu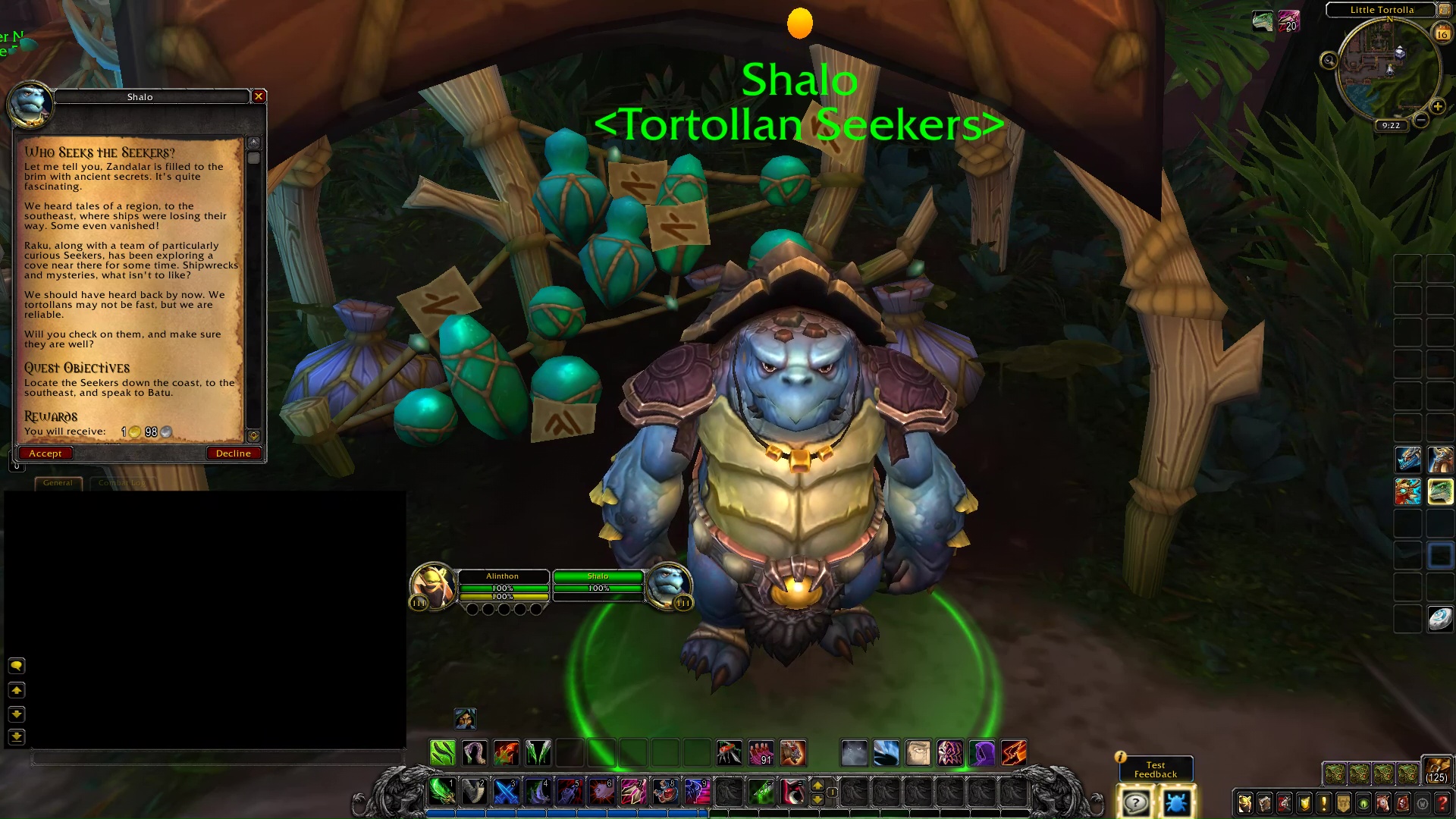 PROGRESS
TIP: Ride to the southeastern edge of the Port of Zandalar. There is a canoe taxi there. Talk to Wavesinger De'zan, and click on "Seeker's Outpost: Dreadpearl Shallows."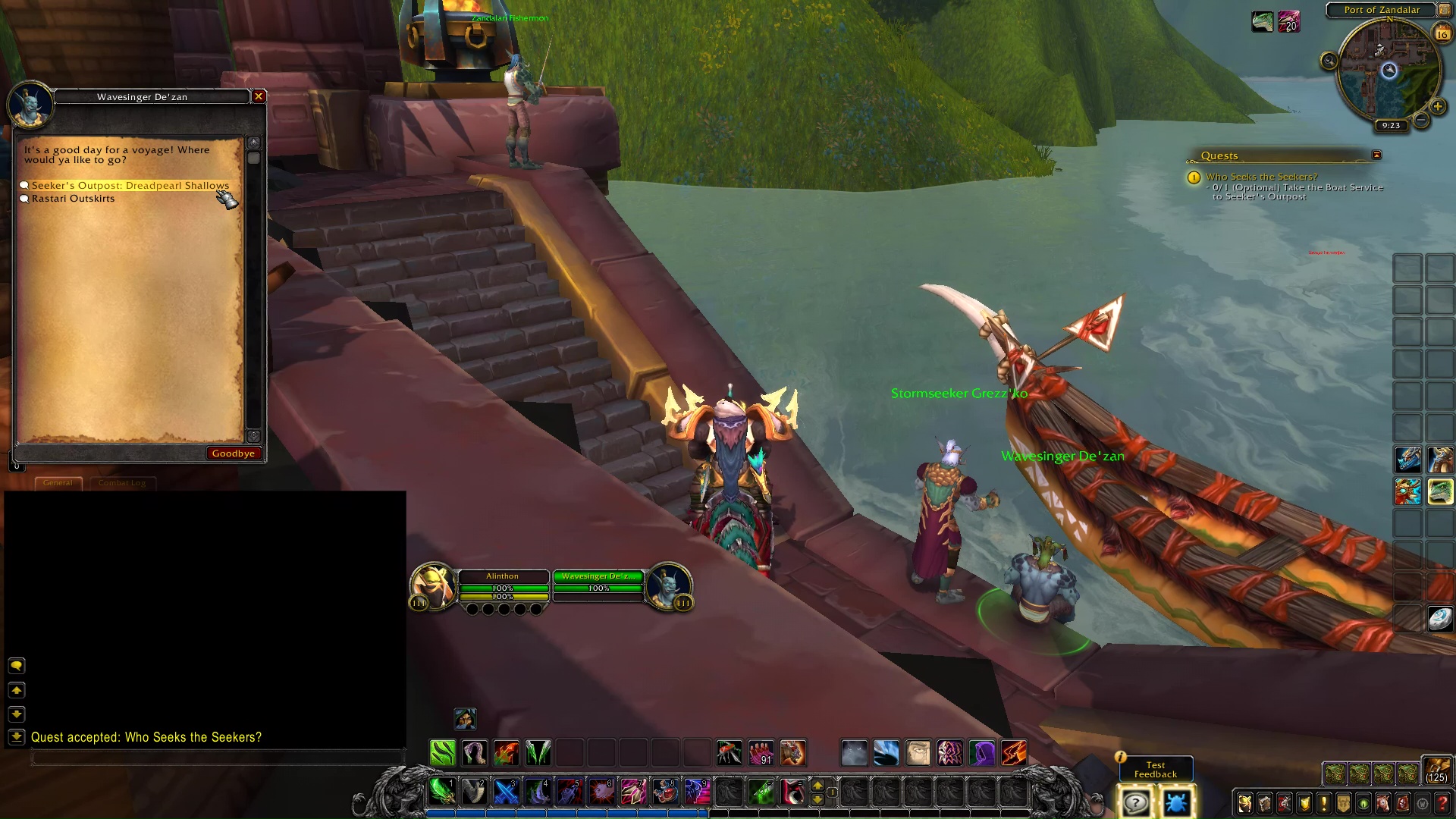 M'oa: You're going to see de Seekers, eh? Dey be a solid lot, you should be safe dere. Dere have been rumors, strange things happening on the coast. Boats go missing. Storms appear where there were none before. Others be afraid to take the water. De sea is our home. Something is out there keeping us away. I hope ya take care of it! Be safe out dere! Fair winds to you, traveler!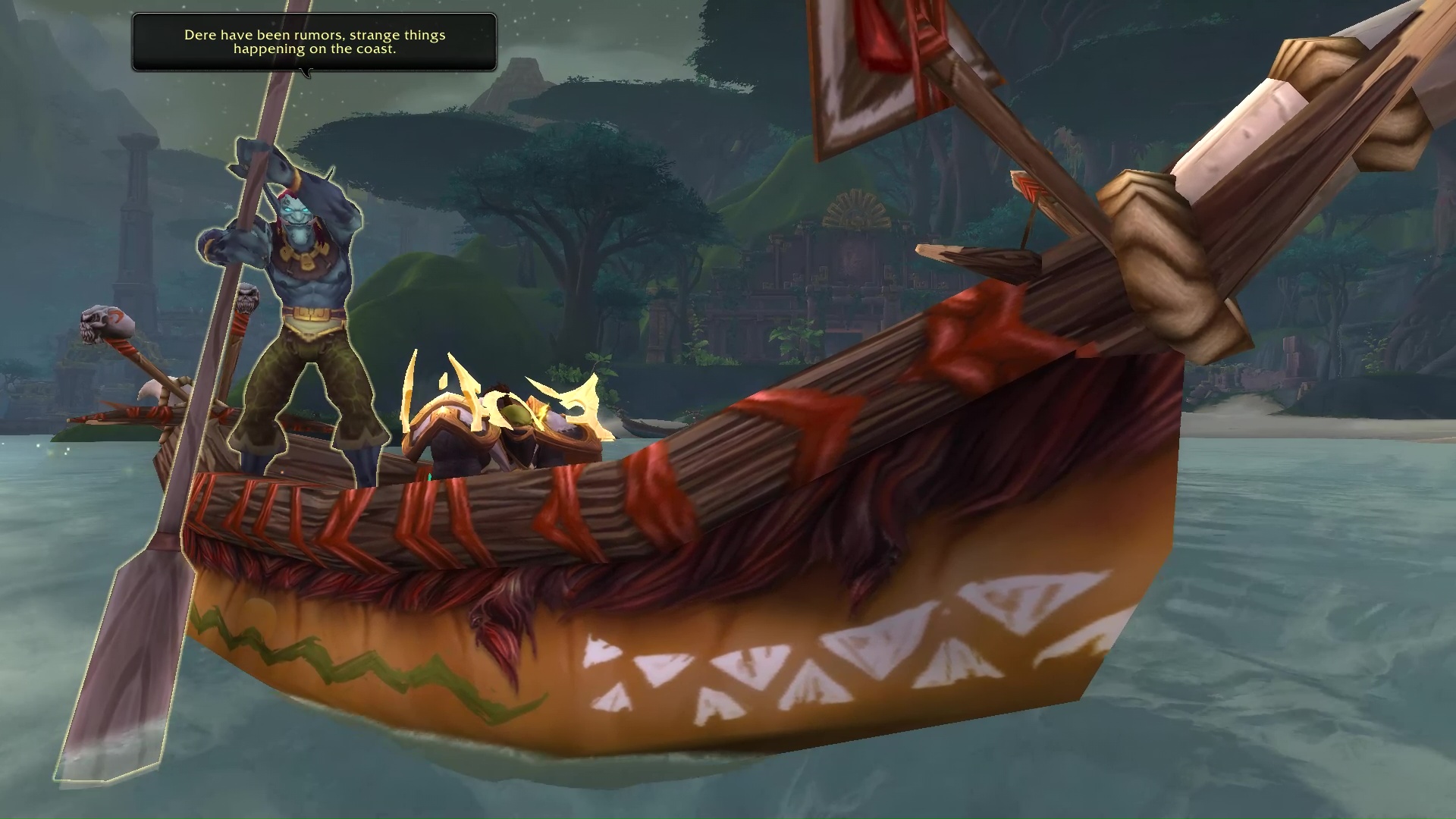 COMPLETION
Batu: To seek, to strive… they are exhausting. You are welcome to rest at this outpost, as long as we remain here.
Batu: We must thank him for his concern. We thank you for your arrival.
Batu: Zandalar holds many secrets. Perhaps we have stumbled upon one we were not meant to reveal.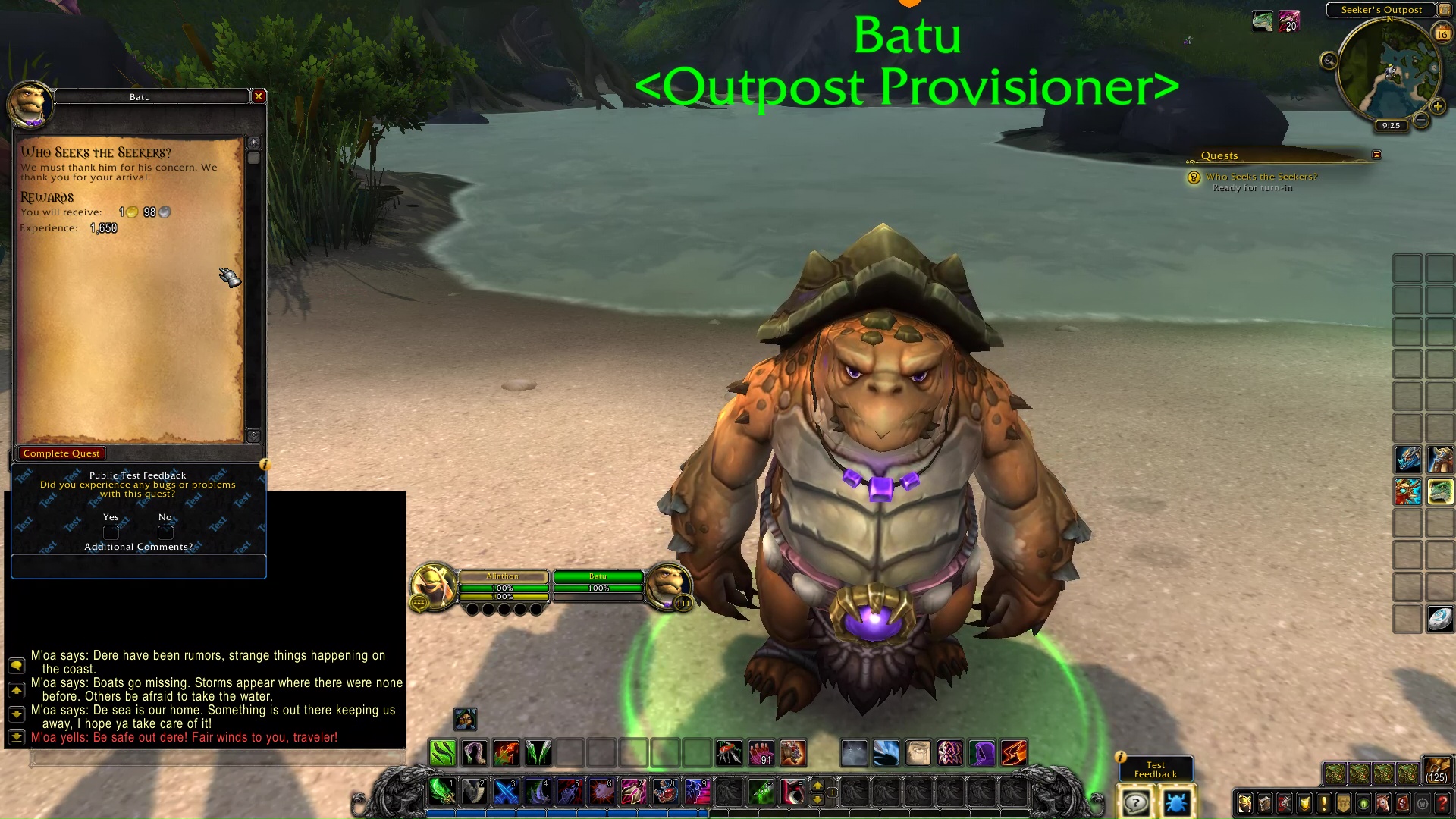 Who Seeks the Seekers?