J'eebi: The forsaken didn't bring any food with them. I think they might be cannibals. At the very least, they don't need to eat! Teekay and I are going to starve out here! (Name), if you're not too busy, could you bring us something to eat? Maybe some fresh crab?
QUEST OBJECTIVES
Gather 7 lumps of crab meat from the Derelict Hexopods.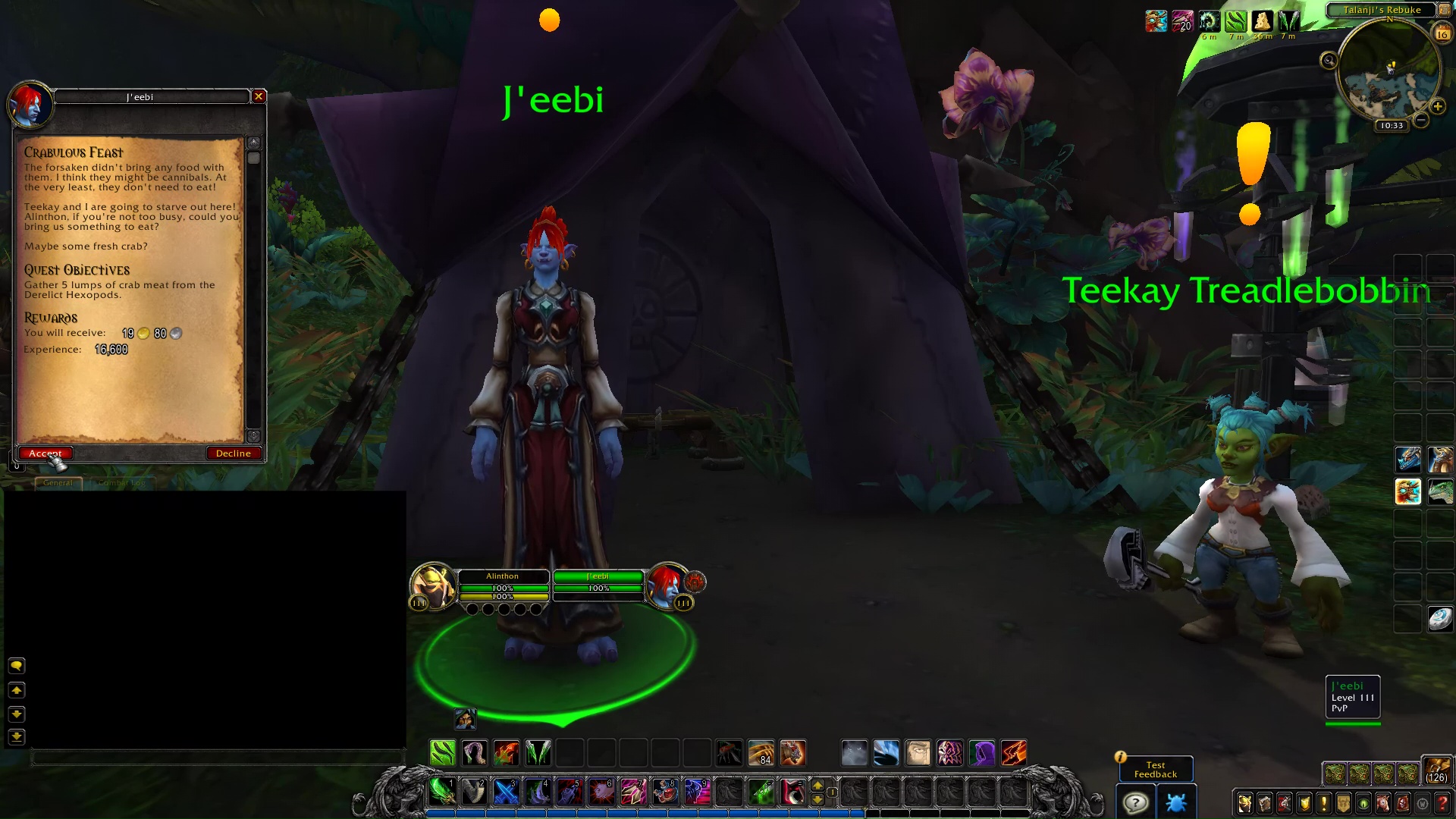 PROGRESS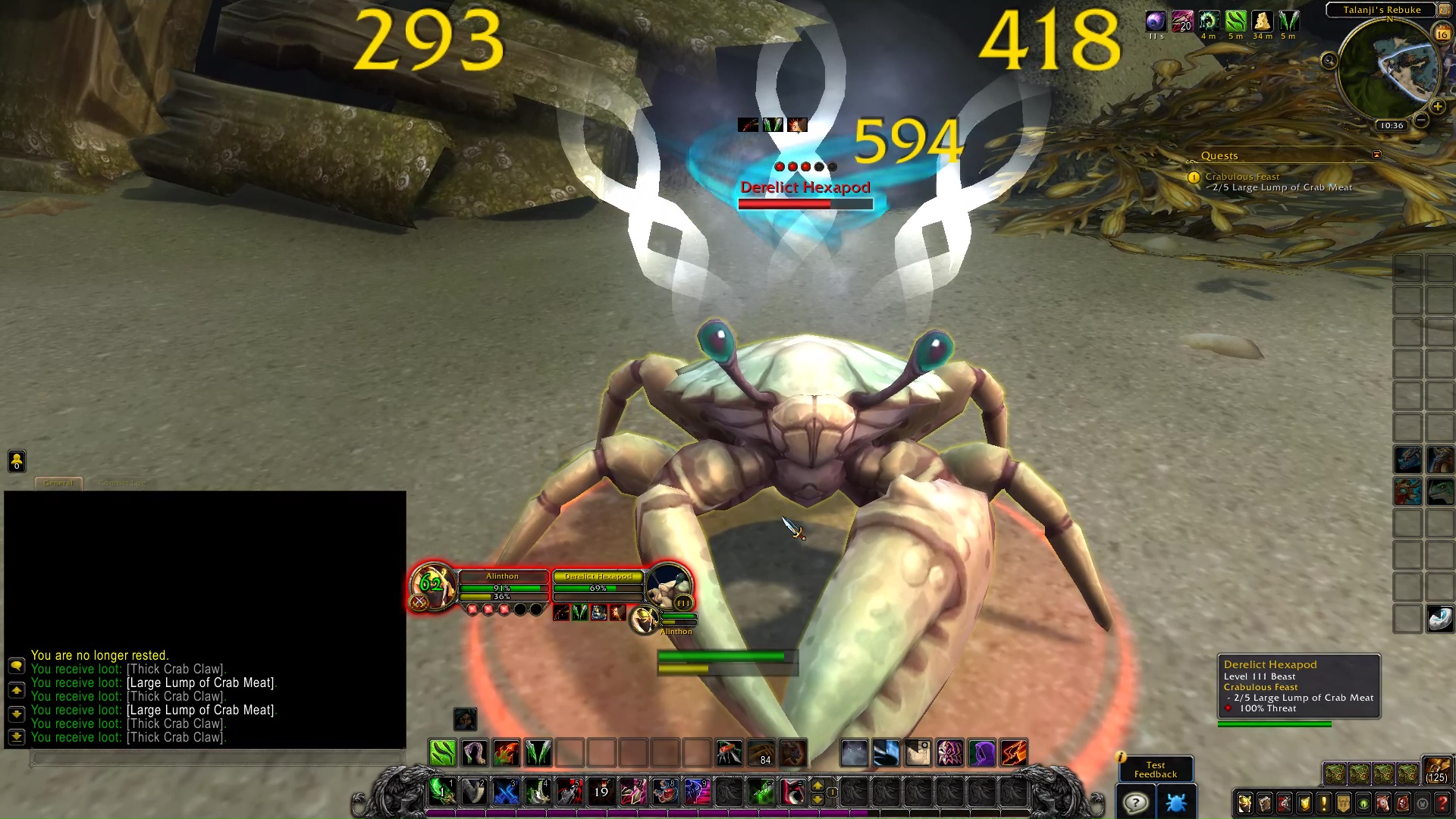 COMPLETION
J'eebi: My stomach is rumbling already.
J'eebi: This will do nicely. Now all we need is some butter. And maybe some lemon.
Crabulous Feast