King Rastakhan: My prophet is a loyal servant, but he has his own ideas of how things must be.
I have sent him to Tal'gurub to deal with a mess of his own making. One of his pupils, a witch doctor by the name of Vol'jamba, has taken the Gurubashi enclave as his own and ousted my guards.
Meet Zul at Tal'gurub and ensure this nuisance is dealt with. Do not let him get… distracted.
QUEST OBJECTIVES
Meet Zul the Prophet in Tal'gurub.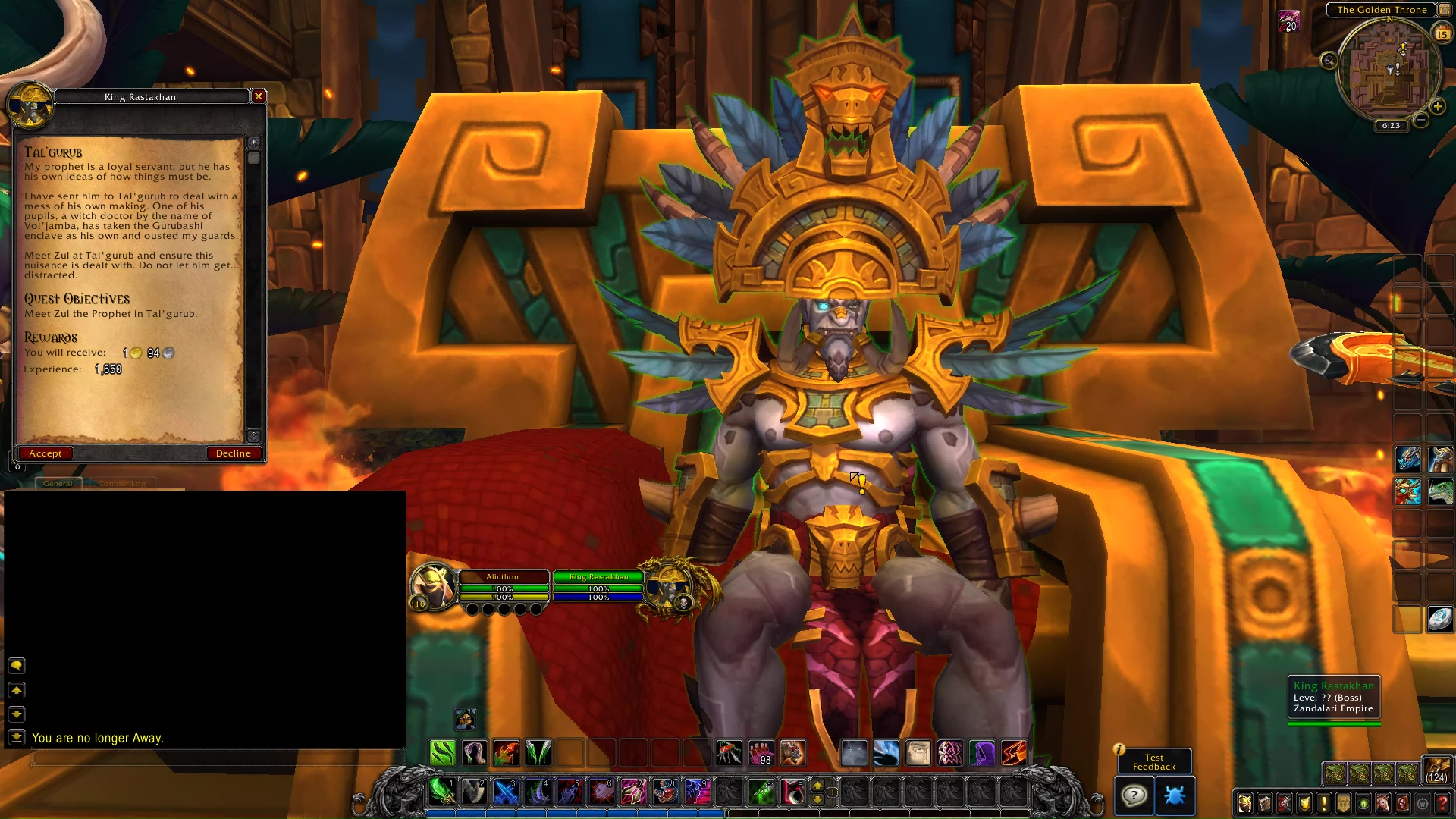 PROGRESS
Zul the Prophet: Quit hiding behind your masks. You only be buying time, and not much at that.
Vol'jamba: If you had seen what I have, you would do de same. Come inside. I will show you!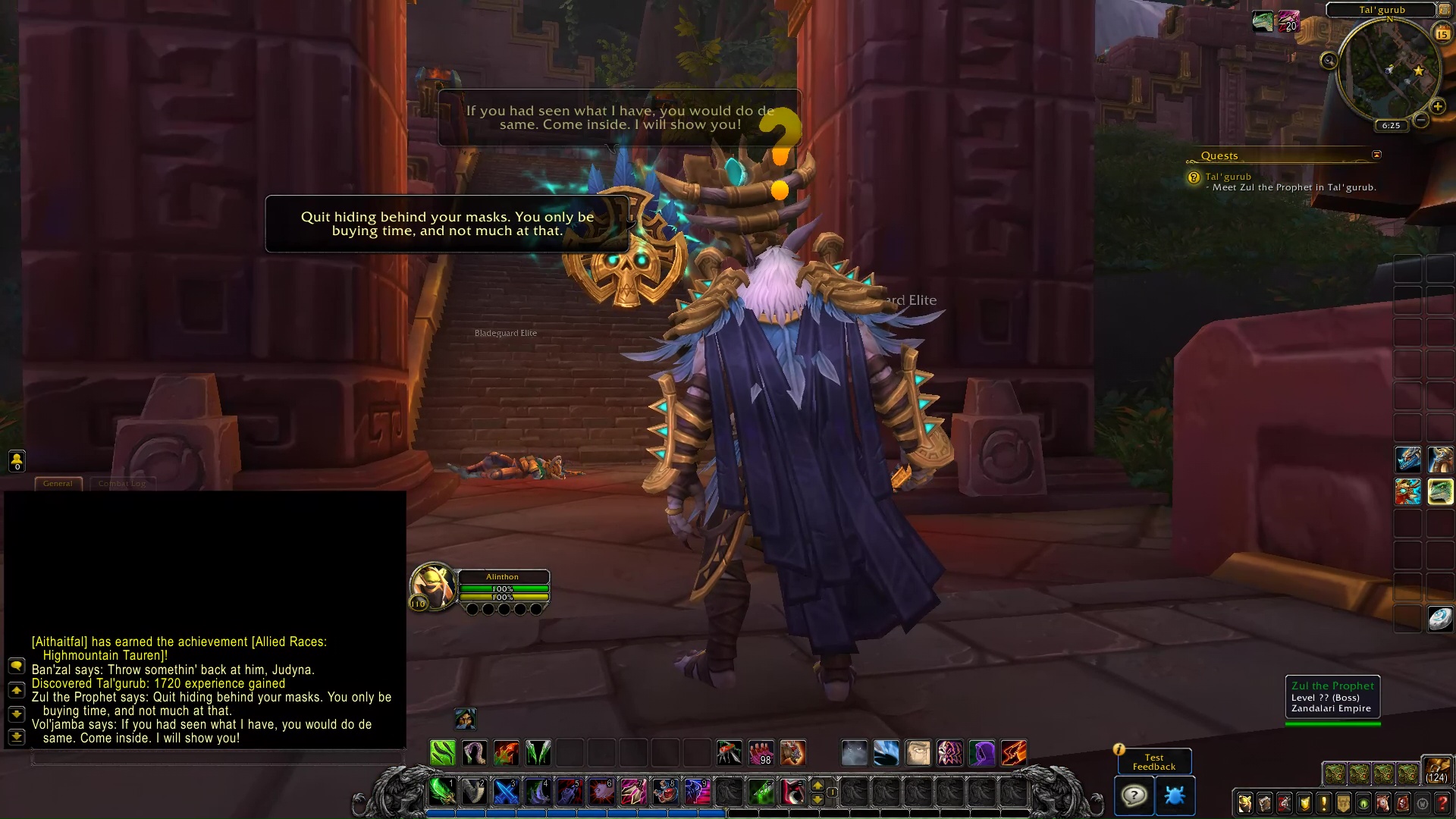 COMPLETION
Zul the Prophet: Ah, yes, my new escort! You are here to enforce the King's will. I would hate for Ol'Rastakhan to become disappointed with you.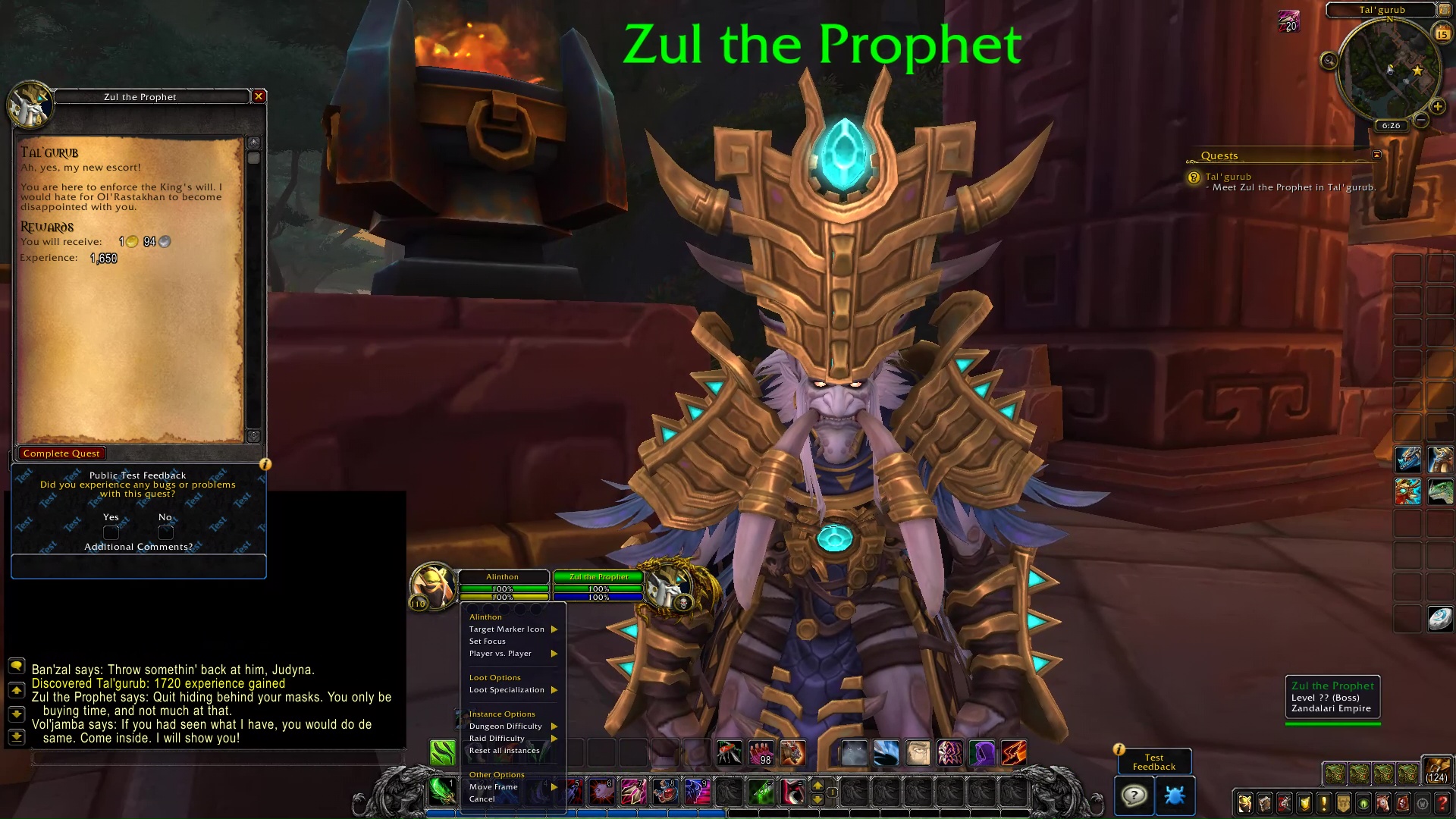 Tal'gurub