Cala Cruzpot: Well, I admit that I feel a little better about this. If Witch Doctor Jangalar's voodoo can make Ben'jin react correctly — as the science says he should — then what do we have to lose?
Bless my forumula or hex it or whatever they call it with Jangalar's voodoo cauldron.
QUEST OBJECTIVES
Put some voodoo on Cala's formula using Witchdoctor Jangalar's cauldon.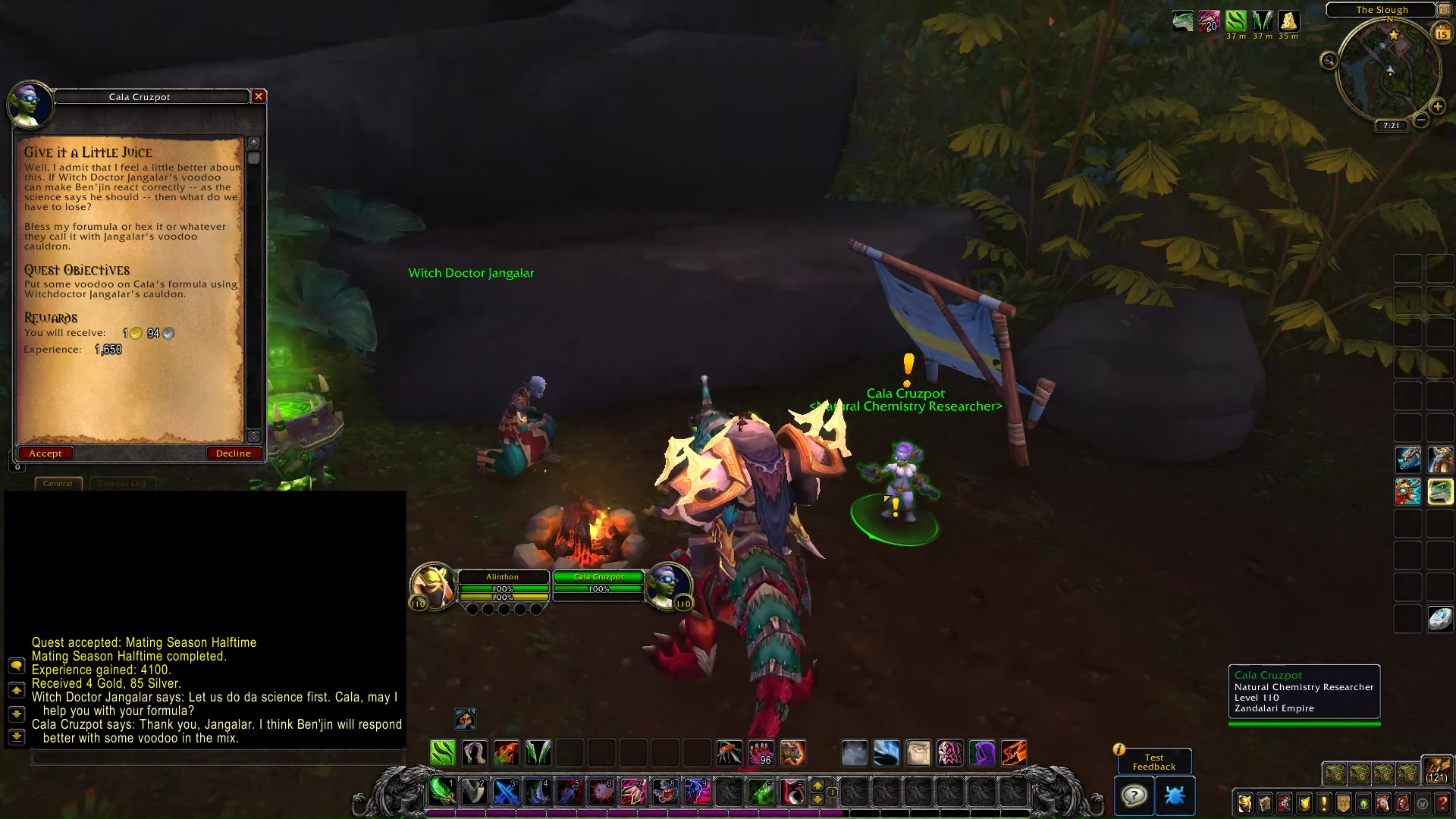 PROGRESS
TIP: Click the Voodoo Cauldron behind Witch Doctor Jangalar.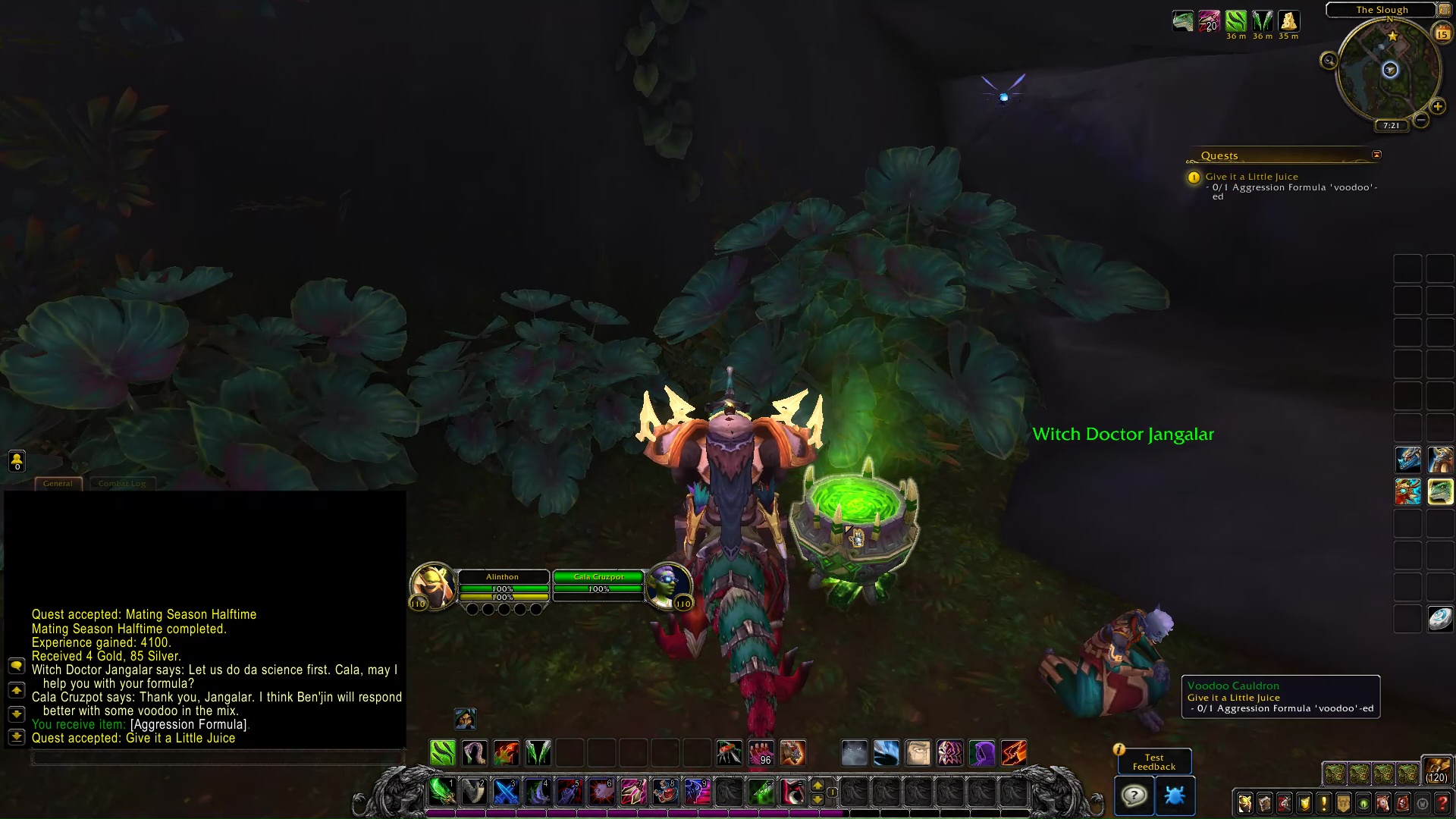 COMPLETION
Cala Cruzpot: The consistency is the same… does it seem a little carbonated to you now? Can't wait to see if this works better than the original formula which, I feel like I need to say, *should* have worked fine.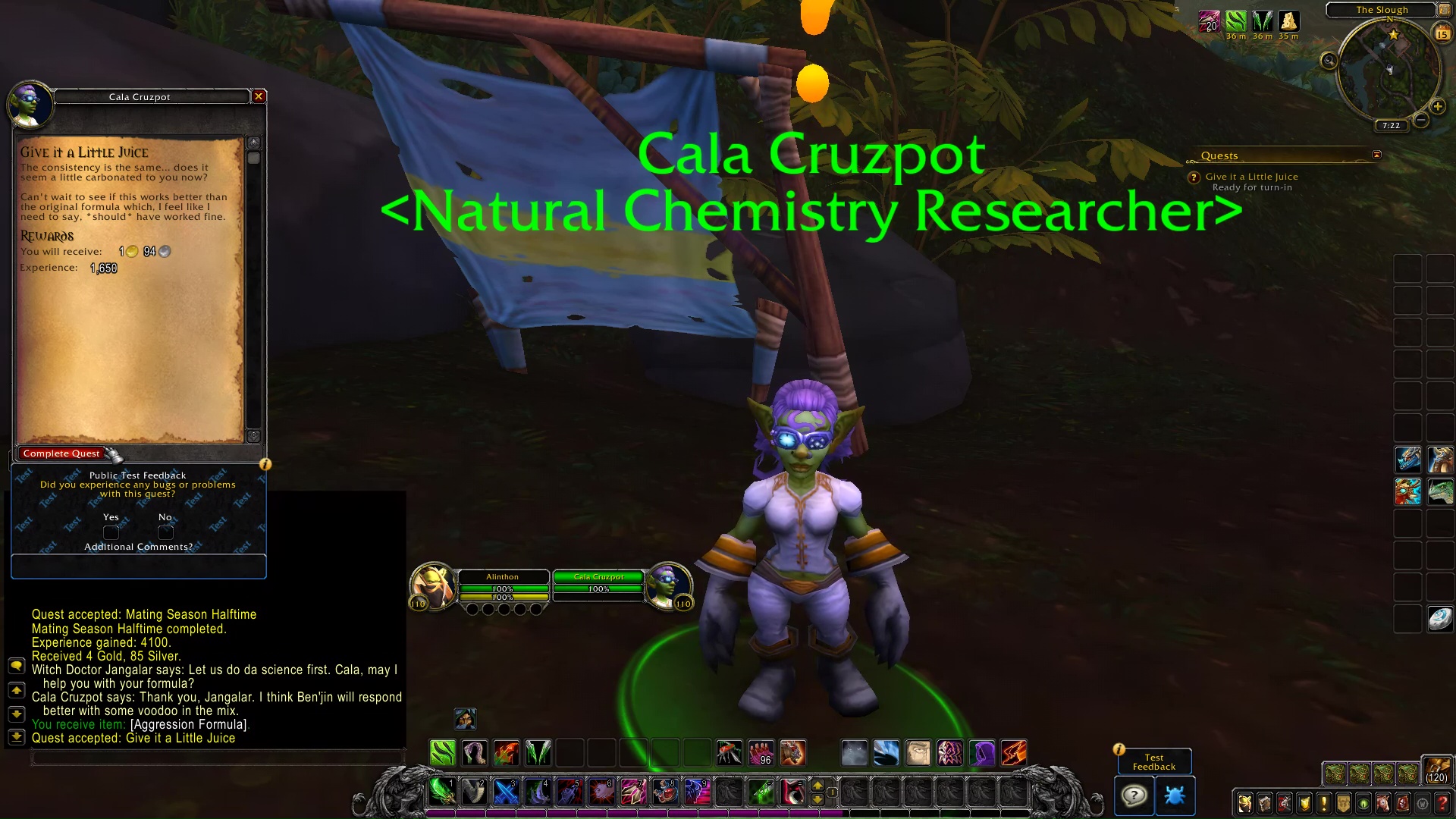 Give it a little Juice