Scrollsage Goji: Rather than have you purge this entire Dreadcoil strike force I would suggest a more subtle route. We simply hide what we don't want them to find, and then come back in a decade or two. They will have forgotten about this place by then. Take this illusion scroll and use it to conceal the notable artifacts of power.
QUEST OBJECTIVES
Conceal the antiquities of Gral.
Fetishes of Gral disguised
Tooth of Gral disguised
Cask of Blessed Water disguised
Voice of the Ocean disguised
Chest of Pearls disguised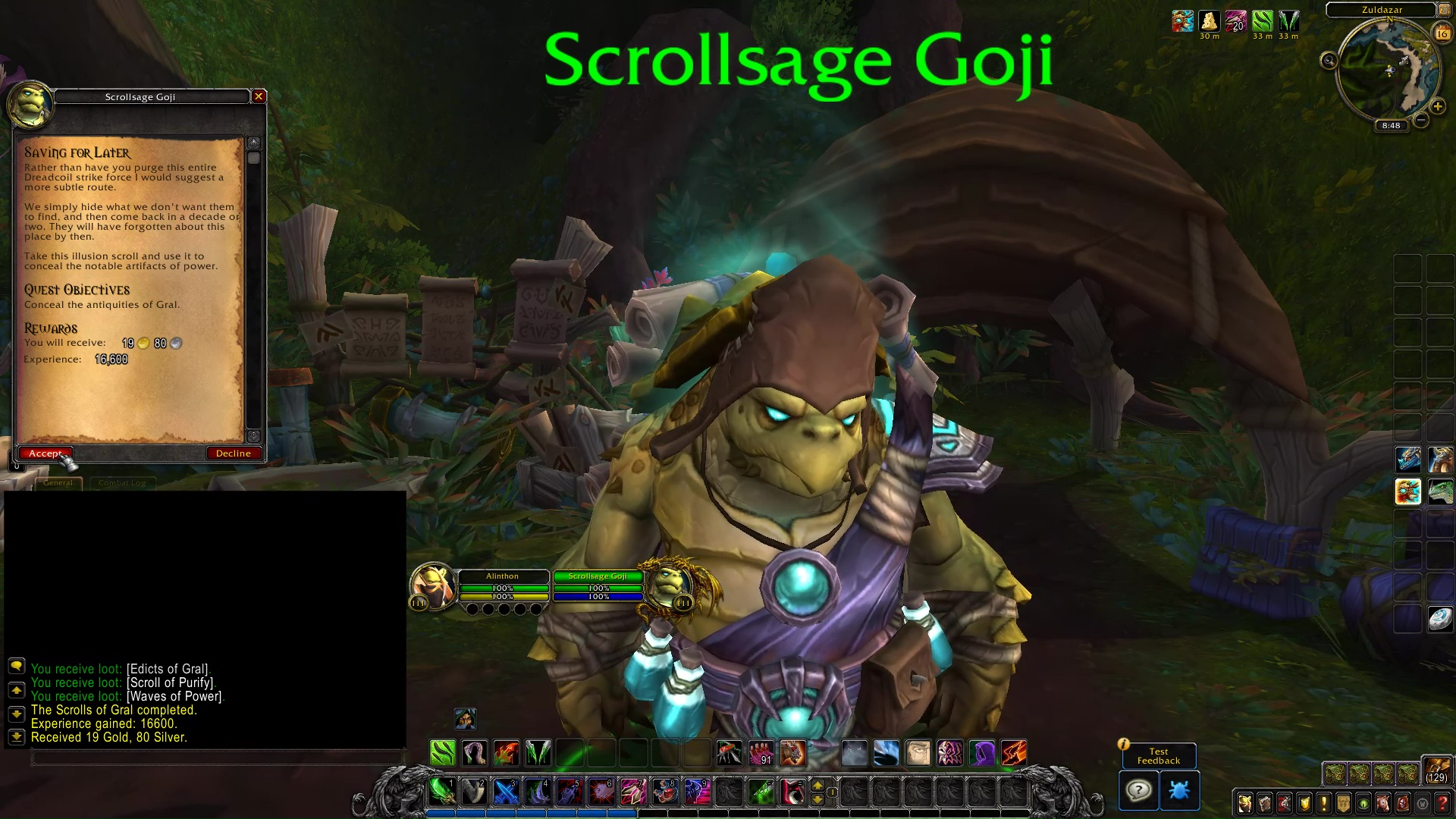 PROGRESS
COMPLETION
Scrollsage Goji: Naga may be long lived, but their minds are not what they once were. There is also not much to be said about their attention spans. These antiquities should remain safe and preserved until we return.
Saving for Later